Ditching the cable companies that have been around for ages is becoming more and more popular, and with good reason. While they may offer 1500 channels, I'm sure you're familiar with there being nothing on that you actually want to watch, or you stick to maybe 3 of those channels. With nothing good on and ridiculously high prices, it's no wonder people are saying goodbye to cable and in turn are subscribing to services like Netflix or Hulu.

---
At A Glance:

How To Watch USA Network Live Online Without Cable
---
* If you buy through links on our site, we may earn an affiliate commission. For more details, please visit our Privacy policy page.
But even with services like Netflix and Hulu, there may still be some channels you miss or wish you could get. For us, one of those networks is USA, where you can watch the current winter Olympics or keep up with the classics such as Psych, NCIS, Chicago P.D., and a whole host of other great programs.
Follow along below, and we'll show you where you can get the USA Network without the cable subscription.
Hardware
The Roku is one of the original streaming devices, and that's really why we love it so much. Not only are they one of the first, but they do also do it right. They keep the pricing low (starting at $29.99, with no monthly fees), and the set up is a breeze. The USA Network recently came to the Roku as well, so you'll be able to watch all of your favorite USA content here.
In addition, Fire TV has been around for a few years, but it's a great option when you're looking for an optimal streaming device, because it allows you to do so much. You'll have access to a ton of free channels, as well as pay-for ones (such as USA).
How To Watch USA Network Live Online Without Cable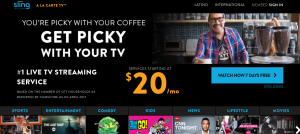 SlingTV is a streaming service that offers the USA network, with a ton of other options. This is by far the streaming service we recommend the most. Why is that? Well, to explain, SlingTV's motto is "a la carte TV." That basically means that as we previously mentioned, you—pick—the—channels. After years of classic cable TV trying to reel us in and yet boring us with their endless channels, streaming services like SlingTV really are the way to go, because what you watch is in your hands! As our culture is shifting from never-enough to becoming more minimalistic, SlingTV has recognized the need for TV that's not overwhelming, but exactly what people want. If you haven't already been able to tell, we can't recommend this enough.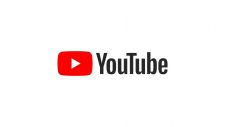 YouTube TV may be another good option to consider as well. It carries the USA network as one of their more popular channels, and offers local channels. One thing that may be a disadvantage to some, though, is that it is $40 a month. This is double the basic cost for SlingTV, and may not be worth it for some. For others, the DVR capabilities and amount of user profiles may be worth it in the long run.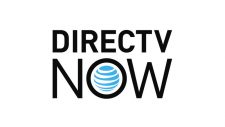 3. DirecTV Now
You can also find the USA Network on DirecTV Now is part of the "Live a Little" streaming package. You can also check out prepay options, which give you the option to get free streaming hardware, such as the Apple TV or Fire TV. Live a Little, in addition to USA Network, will give you a ton of other channel varieties, too. Get started with a free trial below.
Buy on DirecTV

Lastly, Hulu will allow you to watch USA live online without cable, too. This is part of their new "With Live TV" package, which costs $40 per month. You'll be able to watch USA, and plenty of other great live channels as well. As part of the $40 per month, you do still get access to Hulu's wide streaming library, too.
Watch USA Network Live Online Without Cable Verdict
As you can see, there are a lot of great options to get access to the USA network without cable. While it may be hard to decide how you want to go about it, the best part is that with streaming services, you're not tied to anything, and you can quit at any time, no strings attached.

* If you buy through links on our site, we may earn an affiliate commission. For more details, please visit our Privacy policy page.