Don't want to ditch the Discovery channel in your cable-cutting journey? If it's one of the few channels you watch, it's difficult to justify hanging onto it for what the cost of a cable subscription is, not to mention the dreaded contracts. Luckily, if you decide to nix the cable subscription, you can start looking at streaming services and streaming devices to replace channels like Discovery. And in this scenario, you have a couple of great cost-saving options that aren't going to lock you into a contract.
---
At A Glance:

How To Watch Discovery Channel Live Online Without Cable
---
* If you buy through links on our site, we may earn an affiliate commission. For more details, please visit our Privacy policy page.
If you're interested in keeping the Discovery channel in your lineup, follow along below and we'll show you how!
How To Watch Discovery Channel Live Online Without Cable
Fire TV and Roku Ultra
If you're unfamiliar with Fire TV or Roku Ultra, these are well-supported streaming devices that can turn any non-Smart TV into a Smart TV. Not only that, but if your Smart TV has little support (i.e. very few apps that you can download), the Fire TV and Roku Ultra are great options to fix that as well. They're always gaining new channels and apps you can download, too. And of course, you can find the DiscoveryGO app on both Amazon's Fire TV and the Roku Ultra, allowing you to watch all of your favorite shows from the comfort of your streaming device. Do keep in mind that it can be hit or miss as to what shows you can stream live and what you can't — some of the series that Discovery has are considered available for on-demand viewing only, but then there's others that you can stream live. Either way, if you're interested in checking it out, you can pick up one of the streaming devices at the links below to get started.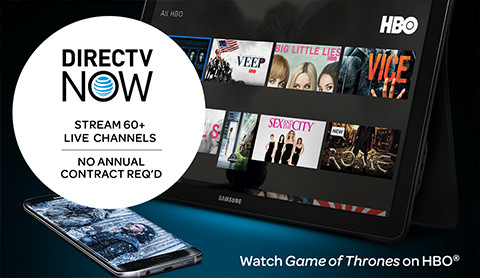 If you don't want to pick up an Amazon Fire TV or Roku Ultra device, you do have a couple of options for streaming on streaming services. Unfortunately, contracts are far and few between, so there's only a couple places you're going to be able to stream Discovery content live online, and the first of those is AT&T's DirecTV Now.
If you're interested in streaming Discovery on DirecTV Now, all you have to do is sign-up for their "Live a Little" package, DirecTV Now's lowest tier. The subscription starts at $35/month (comes with 60+ channels, including Discovery) with no contracts; however, if you prepay for a few months in advance, DirecTV Now will give you a free Fire TV or even a free Apple TV.
That $35 a month is a whole lot cheaper than any cable subscription out there, but if you're not sure about that price, DirecTV Now will give you a free trial to check out what they offer first.
How To Watch Discovery Channel Live Online Without Cable Verdict
So, what should you choose? It all depends on what value you're looking for — if you're in the market for a Fire TV or Apple TV, we recommend signing up with DirecTV Now so that you can get either of those for free. If you're not, the PlayStation Vue is a good choice with how widely accessible it is across devices, and it's ever-increasing channel lineup. Or, if you don't want multiple channels and just want the Discovery channel, picking up a Fire TV or Roku Ultra would be your best route, and then paying for that channel individually.
* If you buy through links on our site, we may earn an affiliate commission. For more details, please visit our Privacy policy page.
We will receive sales commission if you purchase items using our links.
Learn More
.