Are you experiencing the LG TV turns on then off immediately issue? There are several factors that can cause this issue such as a loose connection on the power cord, software glitch, or a hardware problem. To fix this, you will need to perform several troubleshooting steps.
LG is one of the biggest company in the world that makes and sells various products ranging from refrigerators, reconditioners, kitchen appliances, and Smart TVs just to name a few. The company's TV lineup is one of the best in the market today as it comes with outstanding features such as OLED displays or even an 75 inch 4K display to provide a great viewing experience.
My LG TV Keeps Turning Off By Itself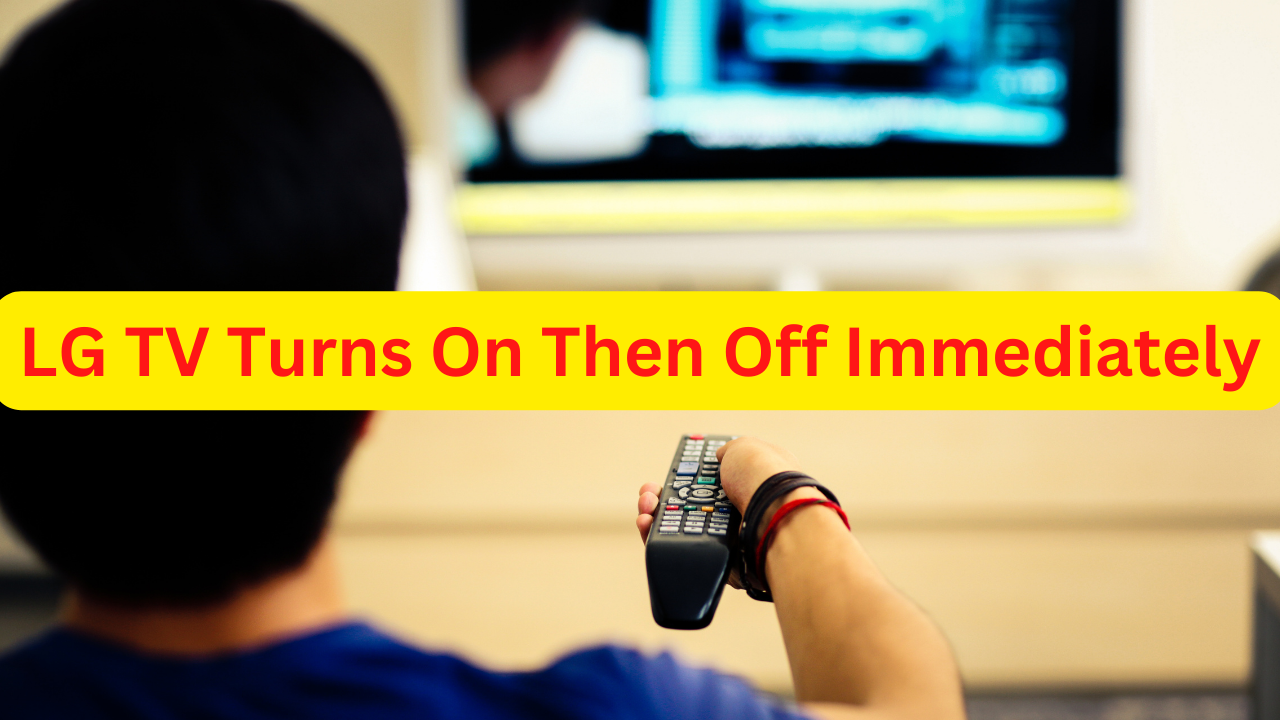 An LG TV turning off on its own after you turn it on can be an annoying issue. Before bringing your TV to a repair center it's always best to perform some troubleshooting steps since in most cases this type of problem can easily be fixed.
Here's what you need to do to stop LG TV turning off on its own issues.
Solution 1: Soft reset your LG TV
One factor that can cause the LG Smart TV power problem is a software glitch. This can be due to the TV's internal memory being overloaded or the TV's operating system has crashed. In order to fix this, you just need to restart your LG TV.
Force reboot TV
Press and hold the power button on the LG TV for at least 10 seconds.
When the LG TV turns off unplug its power cord from the power source. You will know it is off when the power button lights is no longer lit.
Wait for a minute before plugging the power cord back to the power source then turn on the LG TV.
Try checking if the LG TV keeps turning off issue still occurs.
Solution 2: Plug LG Smart TV into another power outlet
If your LG TV turns off after you turn it on then its possible that this can be caused by a loose power cable. Make sure that the power cord is connected securely to the power outlet to prevent any power issue.
Power strips have also been known to cause power related issues on the devices connected to it. If your LG TV is getting its power from a power strip then I suggest you unplug the TV and connect it straight to the AC wall outlet instead. If this doesn't work then try connecting the TV to a different power outlet.
Solution 3: Disable the auto power off timer feature
It's possible that this issue is caused by the auto power off feature or sleep timer that has been enabled. This feature allows you to save electricity as it will automatically turn off the TV at a specified time. Try turning off the auto power off feature to check if this is what's causing the problem.
Turn off auto power off feature
Press the "HOME" button on your remote control
Choose "SETTINGS"
Click on "GENERAL" then "TIME"
Then choose "TIMERS"
Select "AUTO POWER OFF" and click to disable the option.
Solution 4: Make sure the LG TV is not overheating
One of the reasons why your LG TV will turn off after you turn it on is overheating issues. Try feeling your TV and check if it is warm. If it is, then turn it off first to cool it off. You should also make sure that the sun or any other heat source does not hit the TV directly.
Solution 5: Update your LG TV software
It's important for your LG TV to run on the latest software updates as this will have several enhancements as well as bug fixes that could fix the power issue you are experiencing.
Update LG TV software manually
Go to Settings using the LG TV remote control.
Go to All settings.
Go to Support.
Select Software update.
Select Check for Updates. If an update is available then select Download and Install.
After getting the latest software update try checking if the LG TV will now work properly.
Solution 6: Perform a factory reset on your LG TV
In case the power issue persists then you will need to reset to initial settings your LG TV. This will bring back the TV to its default factory settings and usually fix any problems caused by a corrupted LG TV software.
Factory reset LG TV
Press the Settings button on your remote.
Go to All Settings.
Open the General tab.
Select Reset to Initial Settings.
Click OK to confirm.
After the factory reset has completed try to check if the TV set is now working properly.
Solution 7: Contact LG TV support
There are instances when the problem can already be caused by a hardware problem. If this is already a hardware issue caused by a damaged main board, power supply board, or other component then you will need to contact the nearest LG TV customer service center and have the TV fixed.
Frequently Asked Questions
How to set the LG Smart TV's On/Off timer?

Press the Home button on your remote control.
Select the cog icon on the screen (top-right corner) to access the Settings menu.
Go to General > Timers.
From this menu, you can configure your TV's sleep timer, which puts your TV in Sleep Mode after a number of minutes, as well as its power on/off timer.

Why does my LG TV turn off after 2 hours?

Your LG Smart TV will turn off automatically if there is no activity for two hours. This is to save power and to improve the lifetime of the TV. This feature can't be disabled.

How to run the LG TV screen self diagnosis test?

Go to Settings.
Go to All Settings.
Go to Support.
Open Screen self diagnosis.

How do I unfreeze my LG TV?

Press and hold the Volume Down and Power keys simultaneously until the device reboots. Release the keys when you see the LG bootup logo.

Why does my LG TV keep turning off after an update?

If you are experiencing this issue after a system update then try resetting the TV by unplugging it for a minute then plugging it back in. If the issue persists then try to perform a factory reset.