The Samsung Gear VR is a virtual reality headset that was initially a paid offering by the company and then eventually bundled with some of its flagships. This headset has been compatible with almost every Samsung flagship smartphone since the Galaxy S7. However, that streak ends now with the freshly announced Galaxy Note 10.
The company confirmed this in a statement saying – "The Gear VR is not compatible with Galaxy Note 10 and Note 10+. We remain committed to innovating in VR and AR to deliver incredible new experiences to our consumers."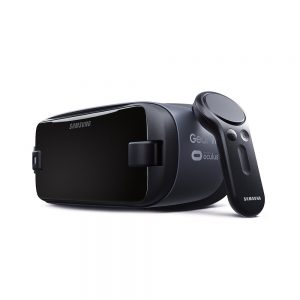 It's still unclear as to what this means for the future of VR at Samsung. Could there be a new Gear VR headset in the works? We don't know yet, but it's certainly disappointing that VR compatibility wasn't considered by Samsung for the Galaxy Note 1o, at least for now. This move was particularly surprising as Samsung previously offered adapters that would enable compatibility with bigger devices, including the early 2019 flagship, the Galaxy S10.
This is not the only change on the Note 10, though. Samsung has also ditched the 3.5mm headphone jack, which has been a key feature on the company's flagships. But not all changes are bad, as they say, and we can certainly hope that Samsung comes up with a new headset or even a proper virtual reality setup like the HTC Vive or Oculus Rift.
But everything else about the Galaxy Note 10 is absolutely remarkable, down to the last detail. The design in particular is pretty impressive, although the hole punch camera may not be favored by everyone.
Via: Engadget