The 5G market is heating up and T-Mobile is dominating it so far. Meanwhile, the carrier has announced an upgrade of its existing 4G and 5G networks as the city gears up for Super Bowl LIV on February 2, 2020. Keeping this in mind, one would assume that most of the network upgrades are focused in and around the Hard Rock Stadium in Miami. However, T-Mobile clarifies that upgrades have been made across the city and aren't just limited to the stadium.
The carrier has mentioned that the Greater Miami area will be covered by the carrier's 600 MHz 5G networks while millimeter-wave (mmWave) 5G networks will be concentrated around the lower bowl of the Hard Rock Stadium as well as the main entrances and neighboring parking lot. Given that the area is expected to face immense 4G and 5G traffic, the network upgrade is an excellent plan in order to accommodate its customers.
The carrier mentions that these upgrades are more permanent than typical stadium related network upgrades. By that T-Mobile means that the infrastructure that it invests in will be in place long after the Super Bowl, providing high-speed 5G and 4G connectivity to local residents, particularly fans of the NFL team Miami Dolphins which plays its home games at the Hard Rock Stadium.
In addition to announcing the upgrades, T-Mobile also gave a clear illustration of how far ahead it is of the competition, using Verizon as an example. T-Mobile posted a graphic representing 5G coverage areas of both networks.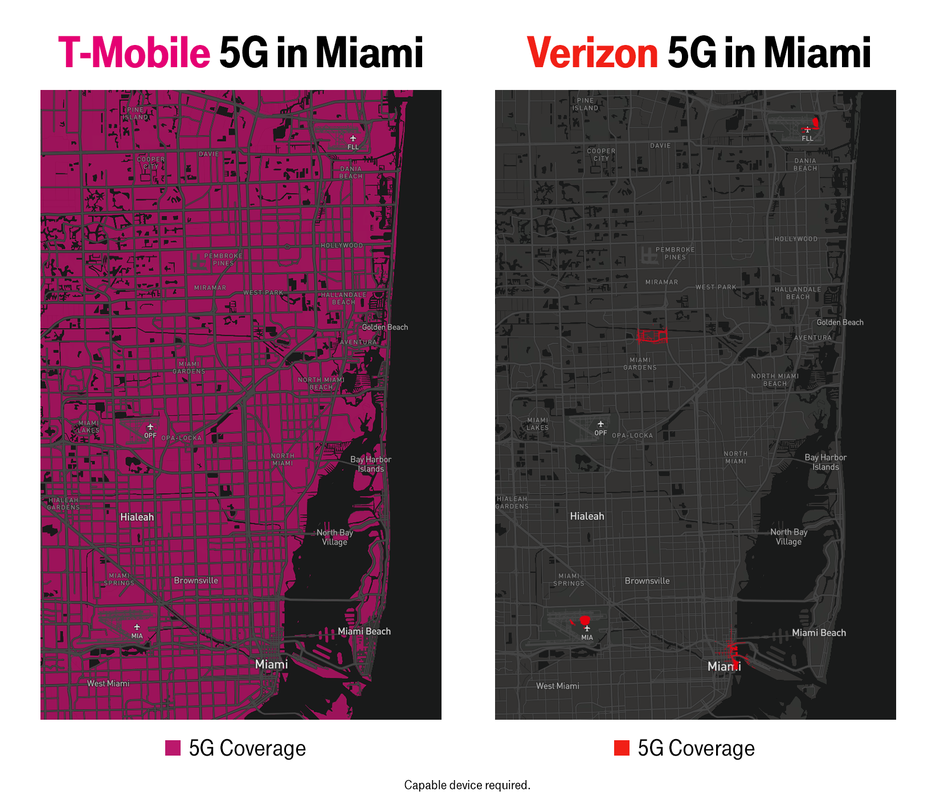 Are you a T-Mobile 5G customer? How do you like the carrier's 600 MHz 5G networks so far?
Source: T-Mobile