Does your Steam Deck have WiFi disconnection issues? Several factors can cause this issue such as an internet connection issues, Steam servers issue, or router issue. To fix Steam Deck WiFi issue, you will need to perform several troubleshooting steps.
Steam Deck is a portable gaming device that was created by Valve. The newly released device will operate in the same way to the Nintendo Switch, allowing for handheld play or connection to a monitor. On this x86-64-v3 machine, the built-in gaming inputs can be used to play any game in the Steam catalog, including Windows PC games. The Linux-based Proton compatibility layer makes this possible. Users can install appropriate applications, such as new games or operating systems, because the system is an open platform.
Steam Device Technical Specifications
Processor:
AMD APU
CPU: Zen 2 4c/8t, 2.4-3.5GHz (up to 448 GFlops FP32)
GPU: 8 RDNA 2 CUs, 1.0-1.6GHz (up to 1.6 TFlops FP32)
APU power: 4-15W
RAM: 16 GB LPDDR5 on-board RAM (5500 MT/s quad 32-bit channels)
Storage:
64 GB eMMC (PCIe Gen 2 x1)
256 GB NVMe SSD (PCIe Gen 3 x4 or PCIe Gen 3 x2*)
512 GB high-speed NVMe SSD (PCIe Gen 3 x4 or PCIe Gen 3 x2*)
Resolution: 1280 x 800px (16:10 aspect ratio)
Display size: 7″ diagonal
Brightness: 400 nits typical
Refresh rate: 60Hz
Touch enabled: Yes
Sensors: Ambient light sensor
Bluetooth: Bluetooth 5.0 (For controllers, accessories and audio)
Wi-Fi: Dual-band Wi-Fi radio, 2.4GHz and 5GHz, 2 x 2 MIMO, IEEE 802.11a/b/g/n/ac
Channels: Stereo with embedded DSP for an immersive listening experience
Microphones: Dual microphone array
Headphone / mic jack: 3.5mm stereo headphone / headset jack
Digital: Multichannel audio via DisplayPort over USB-C, standard USB-C, or Bluetooth 5.0
Input: 45W USB Type-C PD3.0 power supply
Battery: 40Whr battery. 2 – 8 hours of gameplay
microSD: UHS-I supports SD, SDXC and SDHC
External connectivity for controllers & displays: USB-C with DisplayPort 1.4 Alt-mode support; up to 8K @60Hz or 4K @120Hz, USB 3.2 Gen 2
Fixing Wi-Fi Connection Issues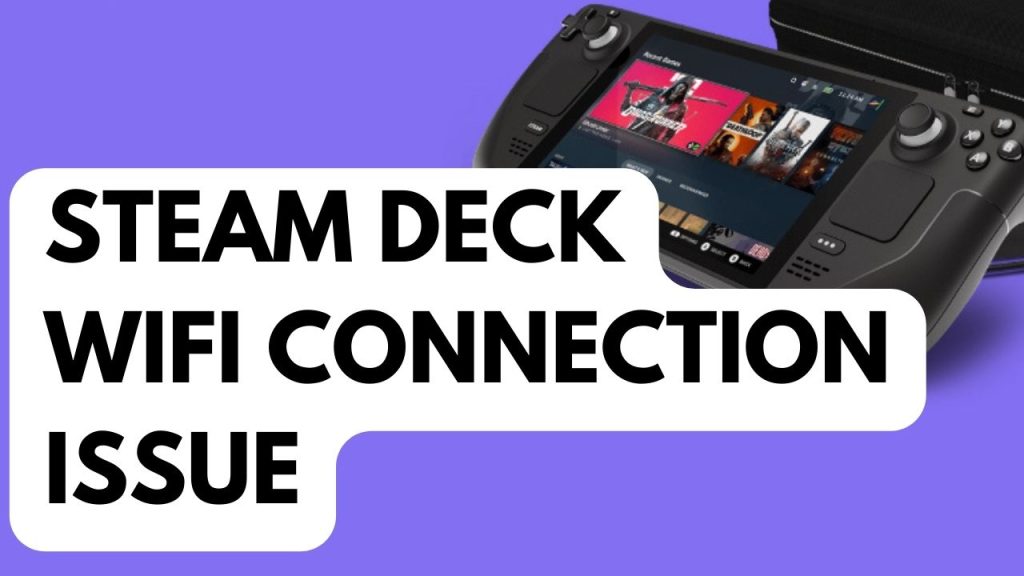 One of the issues that you might experience with your Steam Deck is when it is not able to connect to your WiFi network or has Wi-Fi disconnection issues. This can be because the WiFi router has no internet access coming from your internet service provider or it could be due to your Steam Deck was not able to reach Steam servers.
Fix #1 Check your internet connection download speed
Your internet connection may be slow or intermittent, check if you have a stable connection speed, you can check your connection speed thru speedtest site. This should be the first thing you should check.
Checking internet speed
Step 1: Open your browser on your computer. Choose any preferred internet browser you want.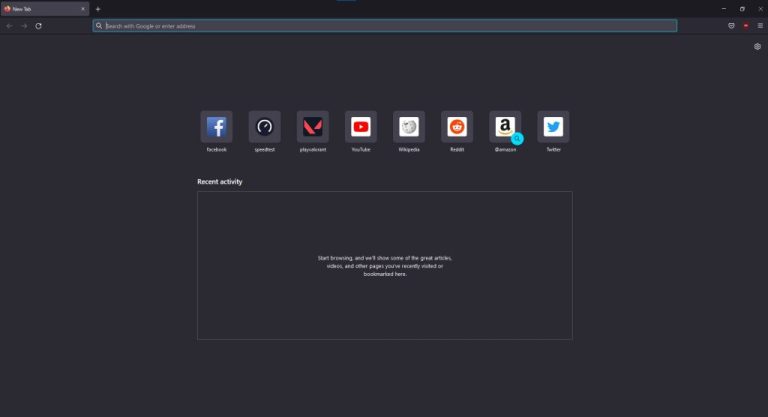 Step 2: Type speedtest.net to have your internet speed check. Speed test site is one of the most popular web tools to check your connection speed.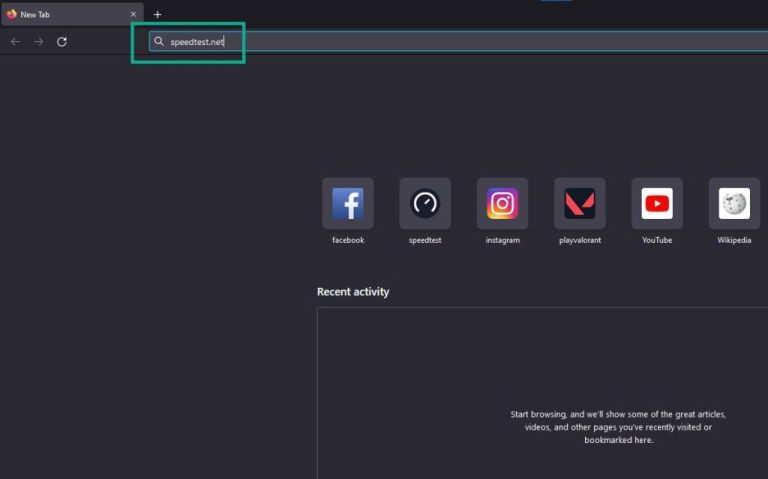 Step 3: Press the Go button. Pressing Go button will start the speed test.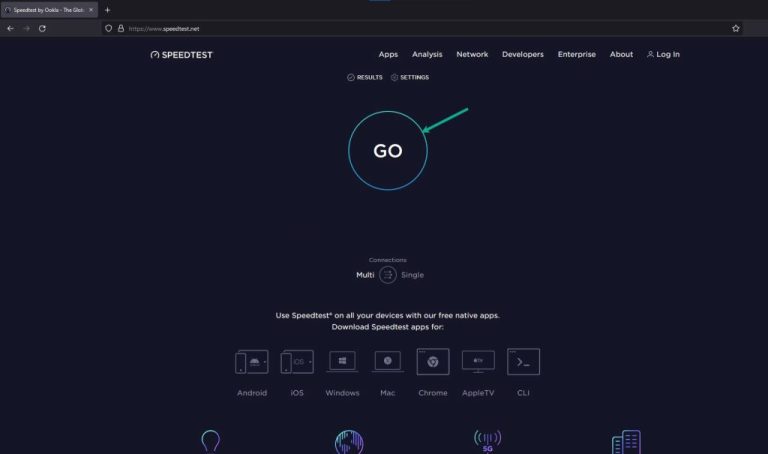 Step 4: Wait for the results of the speed test to be completed. Find out how fast is your download and upload speed.

To improve WiFi follow the steps below:
Step 1: While using the app, try to disconnect any other devices that are connected to the Wi-Fi router. This allows the gadget to utilize the maximum amount of internet bandwidth.
Step 2: Bring the gadget or television closer to the router. This will allow the gadget to receive a significantly stronger Wi-Fi signal.
Step 3: If you have a dual-band router, try connecting the streaming device to the 5GHz channel rather than the 2.4GHz band.
If you have slow or intermittent connection, then follow the next fix below.
Fix #2 Restart Router
Sometimes an issue with your WiFi router can prevent your Steam Deck from connecting to it. Restarting the WiFi router will usually fix most of the wireless network issues .
Restarting Router
Step 1: Unplug the power cords from your Modem and Router.
Step 2: Reconnect your modem and router to the power supply after a minute and turn on the devices.
Step 3: Wait for the lights to come on again.
Step 4: Reconnect Steam Deck
Fix #3 Disable WiFi Power Management
If you experience Steam Deck can't reach Steam Servers issue then you need to disable WiFi power management on your device. To do this you need to enable developer mode. Follow the Steps Below.
Disabling WiFi Power Saving Mode
Step 1: Press the Steam Button.
Step 2: Select Settings.
Step 3: Select System.
Step 4: Turn on Developer mode then on the side menu then disable WiFi power management.
Fix #4 Factory Reset
If at this point you are still getting the WiFi disconnection issues even if your connectivity is good and you have disable WiFi management then you have to do a factory reset with your Steam Deck.
Resetting Steam Deck
Step 1: On your Steam Deck, click the Steam button.
Step 2: Go to System tab.
Step 3: Scroll down and select Factory Reset.