Star Wars Jedi Survivor lagging and stuttering issue on your PC can be attributed to various factors that can render the game unplayable. Some of the reasons for this issue may include poor performance, outdated video card driver, and failure to meet the game's minimum requirements, among others. To fix this issue, you will need to perform a series of troubleshooting steps.
Star Wars Jedi: Survivor, a thrilling action-adventure game, has been created by Respawn Entertainment in partnership with Lucasfilm Games. This latest installment in Cal Kestis' journey can be accessed on PC, current-gen consoles, and last-gen consoles. The game is set five years after the events of Star Wars Jedi: Fallen Order, with Cal fighting against the galaxy's dark side, which has engulfed it. As one of the last surviving Jedi Knights, he must travel to the farthest corners of the galaxy to protect himself, his team, and the Jedi Order's legacy from both old and new adversaries.
Throughout the Dark Times, Cal, who has advanced from being a Padawan to a powerful Jedi Knight, faces many enemies and must make difficult decisions to keep his loved ones safe. The game's combat system is cinematic, providing players with various Force abilities and lightsaber fighting styles to creatively defeat a variety of opponents. To overcome combat challenges, players must learn each enemy's strengths and weaknesses.
In the game, players can explore a range of planets in the Star Wars universe, some of which are familiar and others new, each with its own distinct landscapes, obstacles, and foes. As players advance through the game, they can expand their skillset and equipment to improve their exploration, combat, and travel approaches.
Fixing Star Wars Jedi Survivor Lagging and Stuttering Issue
If you are playing Star Wars Jedi Survivor on your PC, you may come across the issue of lagging and stuttering during gameplay. This can be a frustrating experience as it can cause in-game delays and frame drops.
Here's how to fix the Star Wars Jedi Survivor lagging and stuttering issue on PC.
Fix #1 Update Graphics Driver
When playing Star Wars Jedi Survivor, you may experience lagging and stuttering if your graphics driver is outdated. It is important to update your graphics driver to the latest version, as this will enable your GPU to run the game smoothly. By ensuring that your GPU card driver is updated, you can enhance your gameplay experience.
Updating Graphics Card Driver
Simply type Device Manager in the search bar on your desktop and then click the Device Manager icon that appears in the results.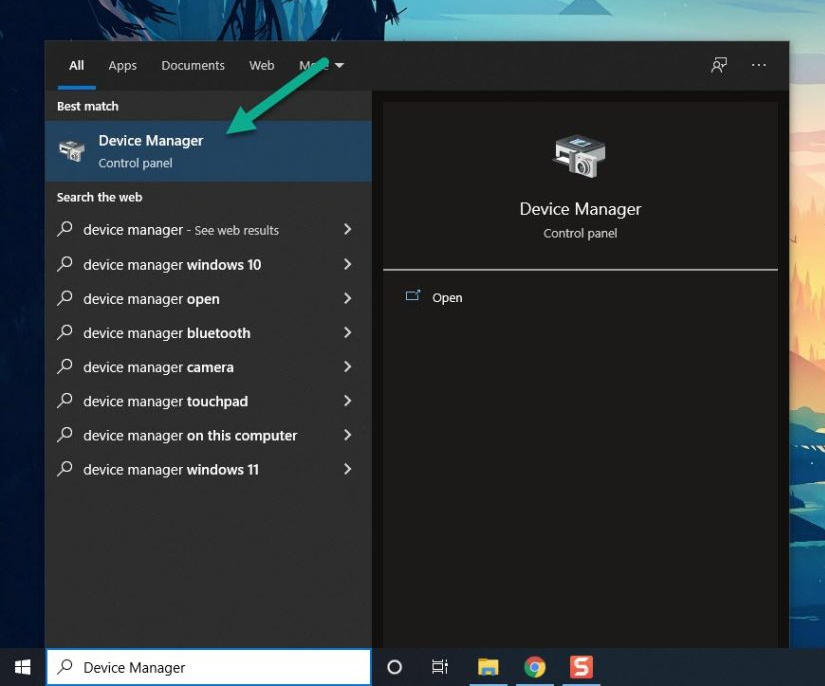 This will open the device manager.
Click the Display adapters icon.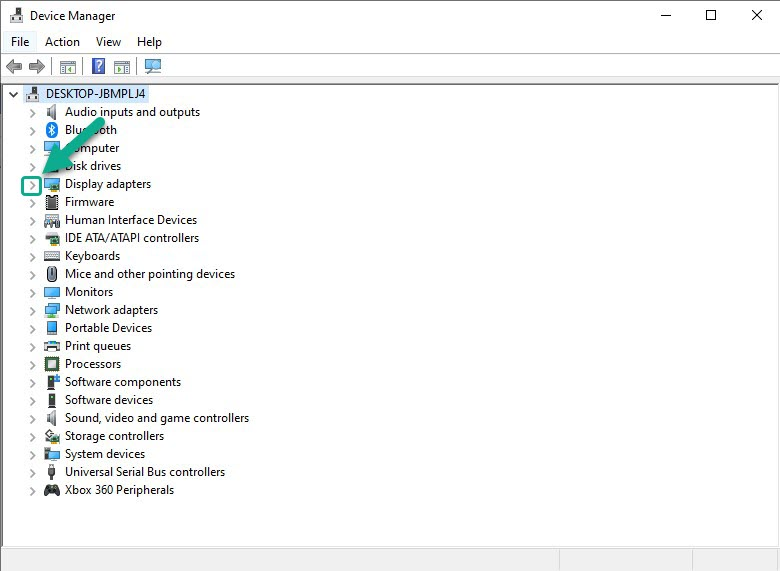 The list of display adapters will be expanded.
Right-click the dedicated graphics card you are using to play the game and then select Update driver.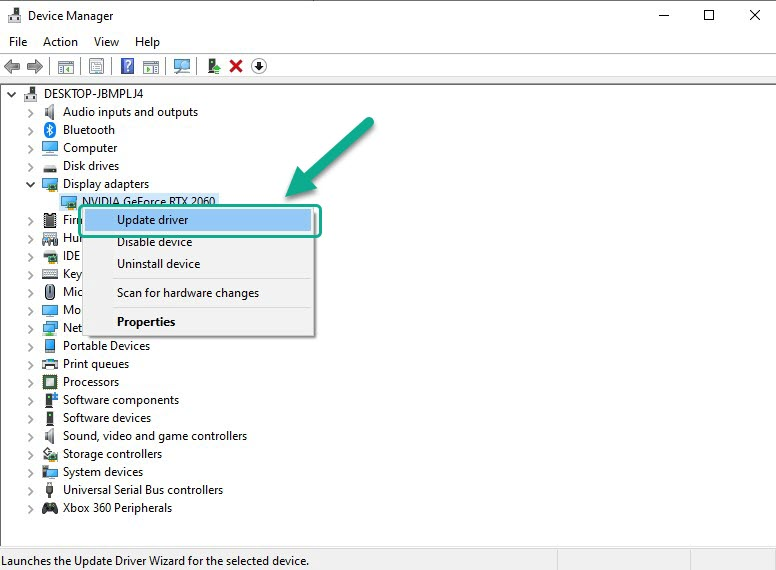 This will allow you to update your driver.
Choose Search automatically for drivers.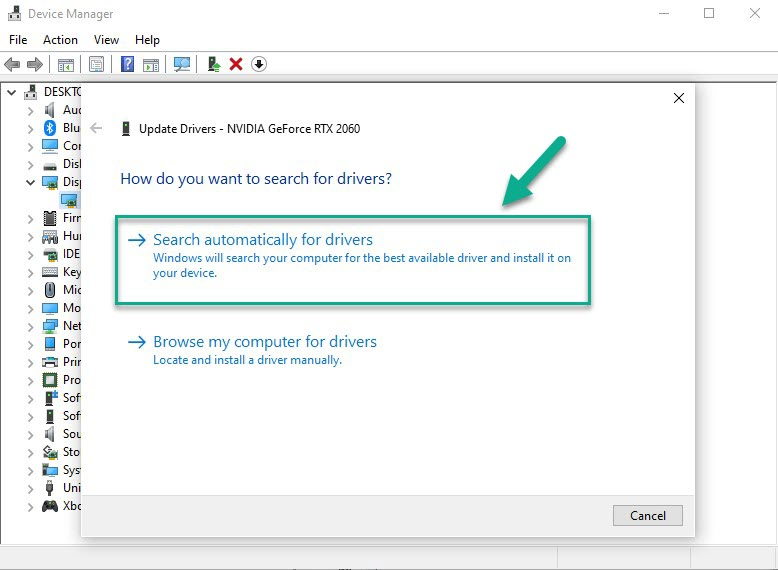 This will search online for any new drivers and install it on your computer.
Fix #2 Adjust Graphics Settings
If you are running Star Wars Jedi Survivor on a system with minimum requirements, changing to a lower visual setting can help reduce your CPU and GPU usage and improve your gameplay experience. However, lowering the visual settings can also result in a reduction in the quality of the game's visuals.
Adjusting Graphics Settings
Step 1: Launch the game and go to the "Options" or "Settings" menu.
Step 2: Look for the "Graphics" or "Video" section in game menu.
Step 3: Locate the in graphics settings of game's settings menu, such as resolution, texture quality, anti-aliasing, ray tracing reflections, graphical fidelity, video scaling, motion blur, maximum performance texture filtering, particle quality setting or game's particle effects in the graphical settings.
Step 4: Adjust the settings to a lower level to reduce the game's resource requirements or disable ray tracing and NVIDIA's DLSS feature.
Step 5: Experiment with different settings to find the optimal balance between performance and visual quality for a better immersive experience.
Step 6: Save the changes and restart the game to apply the change to boost performance.
Using NVIDIA Control Panel
Step 1: Right-click on desktop
Step 2: Click Nvidia control panel
Step 3: Click Manage 3D Settings
Step 4: Click Program Settings
Step 5: Find The game, you can manually add the game if it's not in the list, then make the following changes
Step 6: Monitor Tech: G-Sync (If available)
Step 7: Maximum Pre-rendered frames: 2
Step 8: Threaded optimization: On
Step 9: Power Management: Prefer Maximum Performance
Step 10: Texture Filtering – Quality: Performance
Step 11: Low Latency Mode: Low
Using Radeon AMD software
Step 1: Open the AMD Software
Step 2: Anti-Aliasing Mode: Use Application settings
Step 3: Anti-aliasing Method: Multisampling
Step 4: Morphological Filtering: Off
Step 5: Anisotropic Filtering Mode: Use application settings
Step 6: Texture Filtering Quality: Performance
Step 7: Surface Format Optimization: On
Step 8: Wait for V-sync: Off
Step 9: OpenGL Triple Buffering: Off
Step 10: Shader Cache: AMD optimized
Step 11: Tessellation Mode: Override application settings
Step 12: Maximum Tessellation Level: Off
Step 13: GPU Workload: Graphics
Step 14: Chill: Off
Step 15: Frame Rate Target Control: Disabled
Fix #3 Disable Fullscreen Optimizations
Enabling full screen optimization can cause Star Wars Jedi Survivor to run in borderless full screen mode, even if you have selected the full screen mode in the game's options. This can result in lagging, stuttering, and a decrease in overall performance while playing the game.
Disabling Fullscreen Optimizations
Step 1: Launch Steam.
Step 2: On your Steam launcher, click the Library tab.
Step 3: All your games are listed in Steam Library, find the game and right-click it then select Manage and click Browse Local Files to open file location.
Step 4: In the pop-up window, select the game icon, right-click it, and click Properties.
Step 5: Click on the Compatibility Tab and checkmark the checkbox beside Disable Full Screen Optimizations.
Step 6: Click Apply and OK.
Try to check if it fix lag and performance issues.
Fix #4 Close Background Programs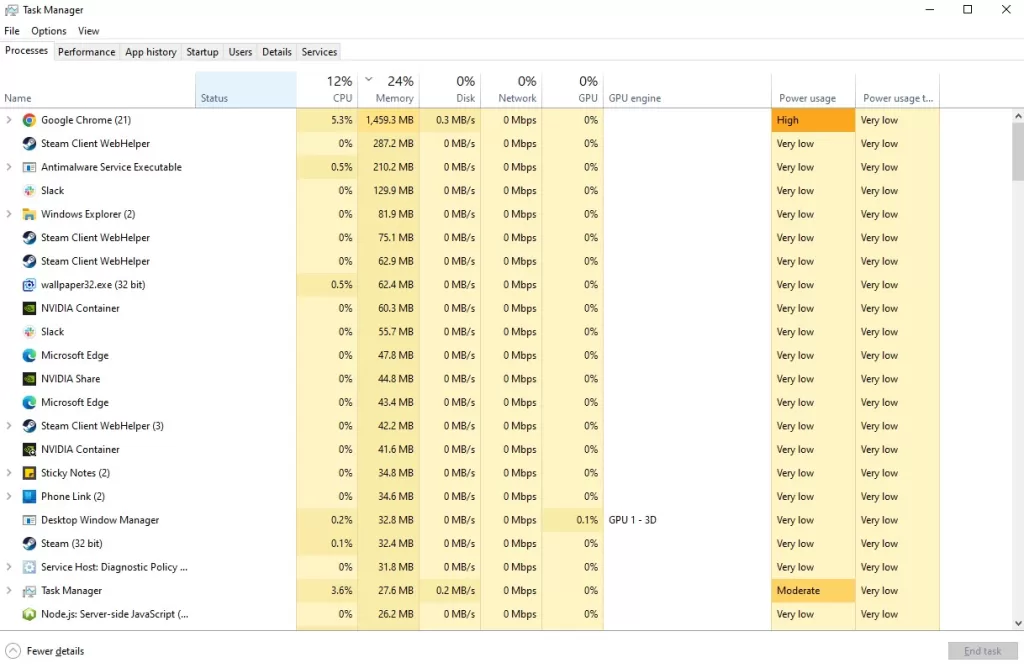 If you still experience Star Wars Jedi Survivor lagging and stuttering, it may be helpful to close any applications that are not in use. Closing background programs and applications that are not currently needed can free up system resources such as CPU and GPU memory usage, which can help improve gameplay performance. Insufficient system resources can often result in lag and stuttering during gameplay. To address this issue, try closing any unnecessary applications running in the background.
Step 1: Right click on the Start button. This can be found on the left pane of the screen.
Step 2: Select Task Manager. This will open Task Manager.
Step 3: On the pop up window, Click processes tab. This will allow you to show the running program.
Step 4: Right-click on the running program then select end task. This will allow you to close unused program.
Fix #5 Choose High Performance Mode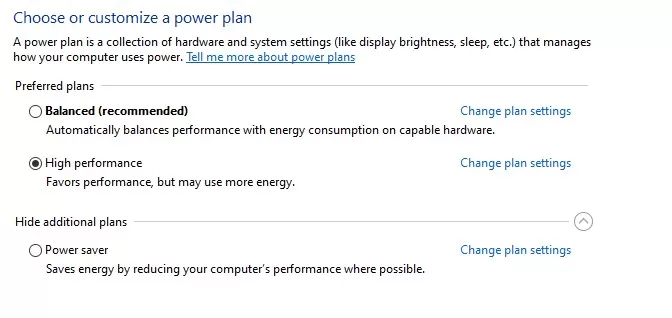 Setting your computer to high power plan performance mode in power options can also improve your gameplay experience when playing Star Wars Jedi Survivor. If your power plan is not set to high performance mode, you may experience Star Wars Jedi Survivor lagging and stuttering issue while playing the game. To improve performance, it is recommended that you set your computer to high power plan performance mode.
Setting High Performance Mode
Step 1: On the search bar on your desktop, type Power & Sleep Settings and click it from the search result.
Step 2: Click Additional Power Setting.
Step 3: Choose High Performance.
Fix #6 High Priority Star Wars Jedi Survivor Game
When you make the game a high priority in the Windows task manager, it signals to the operating system to allocate more system resources to the game. This can help improve the game's performance and reduce lagging and stuttering while playing Star Wars Jedi Survivor. By assigning high priority to the game, you ensure that it receives more CPU and GPU resources, which can lead to better gameplay experience.
Step 1: Make sure the game is running.
Step 2: Minimize the game to show the desktop.
Step 3: Open Task Manager.
Step 4: Go to the Details tab and then search for the game.
Step 5: Right-click the game and then choose the High setting under the Set priority option.
Fix #7 Check Game Files for Missing or Corrupted Files
It's also important to check for any missing or corrupted files in the game's installation folder. These missing or corrupted files can cause Star Wars Jedi Survivor to lag or stutter during gameplay. . This will scan the game's files and fix any issues automatically, ensuring that the game runs smoothly without any missing or corrupted files.
Step 1: Open Steam client.
Step 2: In your Steam launcher, click Library.
Step 3: Find the game then right-click the game in your Library and select Properties.
Step 4: Choose the Local Files tab and click Verify integrity of game files. This will let you verify the game.
Frequently Asked Questions
How many hours to finish Star Wars Jedi: Survivor?
The game is around 20 hours.
Will there be controller support for PC?
Will STAR WARS Jedi: Survivor have official support for Steam Deck?

There is no dedicated support.