Is your Sony SRS XB13 Bluetooth device not turning on? This could be caused by a software glitch, bad battery, faulty charging cable, or a defective charger. To fix this you will need to perform a series of troubleshooting steps.
The Sony SRS XB13 is one of the latest compact Bluetooth speakers that has an outstanding sound quality as well as a durable design. It has an Extra Bass technology that allows for an enhanced low end sounds and has a long lasting built-in battery for an extended listening experience. It supports hands-free calling and can even be paired with compatible speakers for a stereo effect.
Technical Specifications:
SPEAKER SIZE: 46 mm
HANDS-FREE FUNCTION: Yes
Bluetooth: Version 4.2, SBC, AAC, A2DP/AVRCP/HFP/HSP, 20 Hz–20,000 Hz (Sampling frequency 44.1 kHz)
INPUT AND OUTPUT TERMINALS: USB Type-C
BATTERY LIFE: Approx. 16 hrs.
Why is my Sony SRS XB13 speaker not turning on?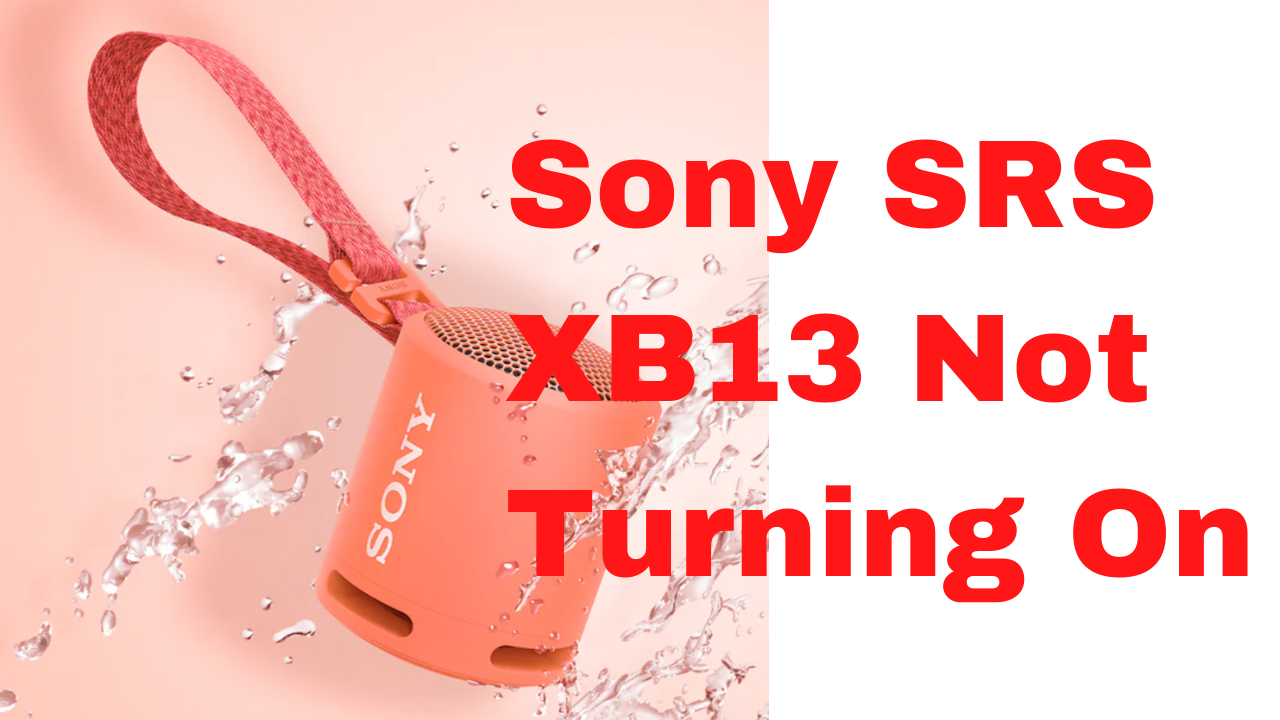 One of the issues that yo might experience with your Sony SRS XB13 speaker is when it does not turn on. This can be an annoying experience especially if you are about to use it to listen to your favorite music.
Here's what you need to do to fix this Sony speaker not turning on issue.
Solution 1: Press the power button
The first troubleshooting step you should try on your Sony speaker is to press and hold for a second the power button. If all goes well then the speaker should turn on. If it doesn't then proceed to the next step.
Solution 2: Charge your Sony speaker
One of the reasons why your speaker will not turn on is because of a fully drained battery. You should make sure that the built-in battery of your Sony SRs XB13 is fully charged then check if this will fix the problem.
Connect one end of a USB Type-C cable to the DC IN 5V USB-C port on the speaker and the other end to a USB AC adaptor (commercially available), and then connect the USB AC adaptor to a wall outlet.
Make sure that the USB cable is firmly connected to the speaker and the USB AC adapter.
Make sure the USB AC adapter is firmly connected to the speaker and the AC outlet.
The CHARGE indicator lights up in orange while charging is in progress.
The battery charging completes depending on the charger you are using.
If you are using an AC adaptor that delivers an output current of 500 mA or more then the charging completes in about 4 hours and 30 minutes.
After the charge indicator shows that the battery is fully charged try checking if the speaker turns on.
Solution 3: Reset the Sony SRS XB13 speaker
Sometimes this charging issue is caused by the software freezing. A factory reset should be done in this case which will delete the data on this Bluetooth speaker and bring it back to its default settings.
Turn on the speaker.
Press and hold the – (volume) button and the (BLUETOOTH) button until the speaker turns off (5 seconds or more).
Try to check if the speaker can turn on.
Solution 4: Have your Sony Bluetooth speaker checked at a service center
There are instances when this issue can already be caused by a damaged built-in battery or even a damaged circuit board. If this is what's causing the problem then you will need to have this fixed at a service center. They will either replace your speaker with a new one or repair it.
Frequently Asked Questions
How do I place my Sony SRS XB13 in pairing mode to make a new Bluetooth connection?

Place the Bluetooth device within 1m of the speaker. Press the Bluetooth button of the speaker. You will hear a beep and the Bluetooth indicator start double flashing. Select "SRS-XB13" on the Bluetooth device you are connecting. If a passkey is required on the display of the BLUETOOTH device, enter "0000."

How long does the built-in battery of my SRS XB13 last on a full charge?

You can get up to 16 hours on a fully charged built-in battery.

The CHARGE indicator on my SRS XB 13 turns off immediately and charging isn't completed

The charge indicator turns off for the following reasons:
The battery is already fully charged.
Ambient temperature exceeds the range of 41 °F – 95 °F (5 °C – 35 °C).
There is a problem with the battery.

My Sony Bluetooth speaker turns off after it turns on

If your speaker turns off after it turns on then this is likely caused by a drained battery. You need to charge the speaker to fix this issue.

Why does my Sony speaker not charge?

If your Bluetooth speaker is not charging then this might be caused by a hardware issue or a software glitch. To fix this issue here's what you need to do.
Check the charging cable and make sure that it is not damaged. Try using other cables.
Make sure that the power outlet you are using to plug the speaker is working. If necessary try plugging the speaker to a different power source.
If your speaker is not turning on then this might be due to a short circuit or defective circuit board. You will need to have this checked at a service center.