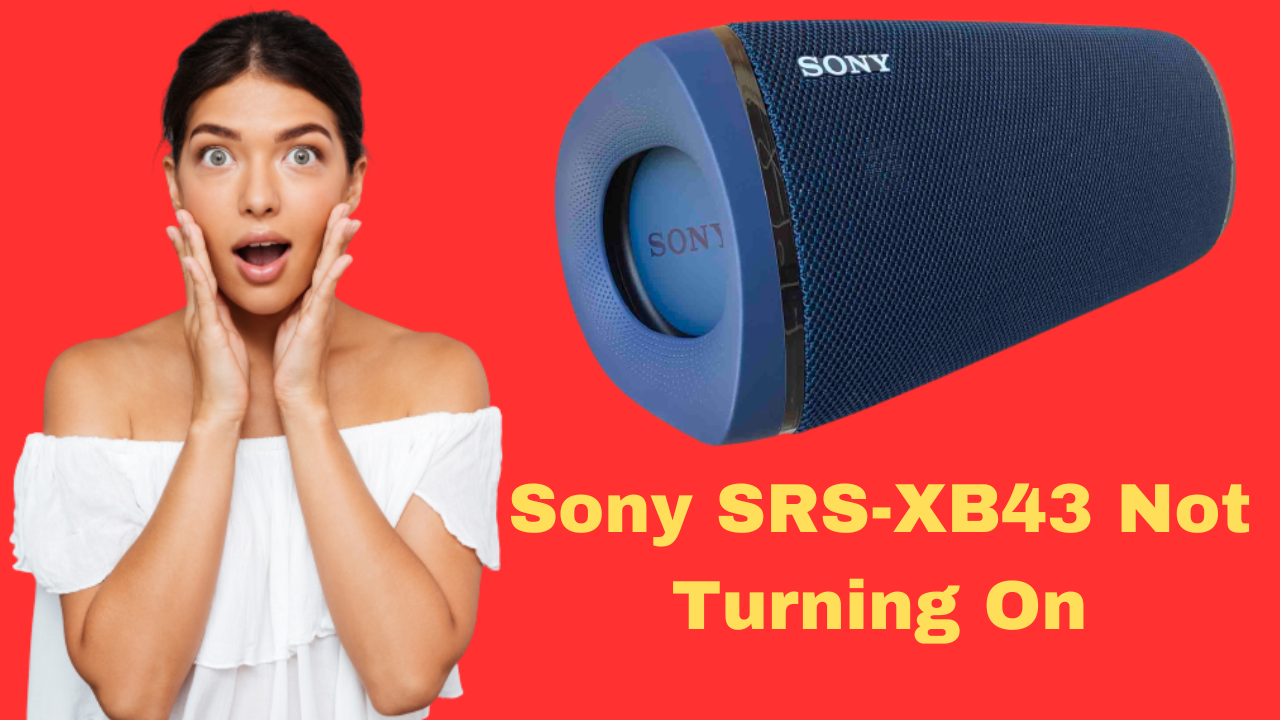 Are you having a problem turning on your Sony SRS XB43 Bluetooth speaker? This could be caused by a software glitch, defective battery, faulty charging cable, or a defective circuit board. To fix this, you will need to perform a series of troubleshooting steps.
The Sony SRS-XB43 is one of the popular Bluetooth speaker models that is known for its powerful sound, long battery life, and durable design. It has an Extra Bass feature that allows it to delivers deep, punchy bass that enhance any genre of music. It also comes with a Party Connect feature that allows you to connect up to 100 compatible speakers for an immersive sound experience. The SRS-XB43 is also built to last, with its dustproof, waterproof, and shockproof design making it ideal for outdoor use.
Technical specifications:
DIMENSIONS (W X H X D): Approx. 325 x 123 x 117 mm (w / h / d)
WEIGHT: Approx. 2,950 g
SOUND MODES: Clear Audio+, DSEE, LIVE SOUND, EXTRA BASS Tm, STAMINA MODE
NFC: Yes
HANDS-FREE FUNCTION: Yes
Bluetooth: Version 5.0
FREQUENCY TRANSMISSION RANGE: 20 Hz–20,000 Hz (44.1 kHz sampling)
INPUT AND OUTPUT TERMINALS: Stereo Mini Jack (in), USB C, USB A
BATTERY LIFE: Approx. 24 h
WATER PROTECTION: IP67
Solutions for Sony SRS-XB43 Speaker That Won't Turn On
Dealing with a Sony SRS-XB43 speaker that won't turn on can be incredibly frustrating, especially if you're about to listen to your favorite music. Fortunately, there are some simple steps you can take to troubleshoot and fix this issue. Keep reading to learn how you can get your speaker back up and running in no time.
Solution 1: Press the power button on your Sony SRS XB43
Start the troubleshooting by pressing and holding the power button for a second. If everything is working correctly, the speaker should turn on. If not, you can move on to the next step.
Solution 2: Charge your Sony SRS XB43 speaker
One of the factors that can prevent your Bluetooth speaker from turning on is a drained battery.
To solve this issue, ensure that the built-in battery of your Sony SRS XB43 is fully charged and then check if this resolves the problem.
Connect the USB Type-C cable of the included charger to the DC IN 5V USB-C port on the speaker and then connect the USB AC adaptor to a wall outlet.
Make sure that the USB cable is firmly connected to the speaker.
Make sure the USB AC adapter is firmly connected to the speaker and the AC outlet.
The CHARGE indicator lights up in orange while charging is in progress.
After the charge indicator shows that the battery is fully charged try checking if the speaker turns on.
Solution 3: Reset the Sony SRS XB43 speaker
Sometimes this power issue is caused by the software freezing. A factory reset should be done in this case which will delete the data on this Bluetooth speaker and bring it back to its default settings.
Turn on the speaker.
Press and hold the – (volume) button and the (BLUETOOTH) button until the speaker turns off (5 seconds or more).
Try to check if the speaker can turn on.
Solution 4: Have your Sony SRS XB43 Bluetooth speaker checked at a service center
In some cases, a damaged built-in battery or circuit board may be the cause of the issue. If this is the case, it's best to take your speaker to a service center for repair. They will assess the problem and may either replace your speaker with a new one or repair it for you.
Frequently Asked Questions
How do I connect my Sony SRS-XB43 to my phone via Bluetooth?

To connect your Sony SRS-XB43 to your phone via Bluetooth, turn on the speaker, press and hold the Bluetooth button on the top panel until the indicator flashes quickly. Then, turn on Bluetooth on your phone and select "SRS-XB43" from the list of available devices.

Can I use my Sony SRS-XB43 speaker to make phone calls?

Yes, the Sony SRS-XB43 speaker has a built-in microphone and can be used to make and receive phone calls.

How long does the battery last on the Sony SRS-XB43?

The Sony SRS-XB43 has a built-in rechargeable battery that can provide up to 24 hours of continuous music playback on a single charge.

Is the Sony SRS-XB43 speaker waterproof?

Yes, the Sony SRS-XB43 speaker is rated IP67, which means it is dustproof, waterproof, and shockproof.

How do I update the firmware on my Sony SRS-XB43 speaker?

You can update the firmware on your Sony SRS-XB43 speaker by downloading the latest version of the Music Center app on your smartphone or tablet. Connect your speaker to your device via Bluetooth, open the app, and follow the instructions to update the firmware