If you are looking for solutions as to why your Samsung #GalaxyS6 or #GalaxyS6Edge keeps on rebooting on its own, this thread might help you. Random or frequent reboot is usually a sign of an underlying issue and your first task is to identify whether or not it's hardware or software in nature. For average users, this task may not really be as easy as it sounds as there are a few things that must be considered.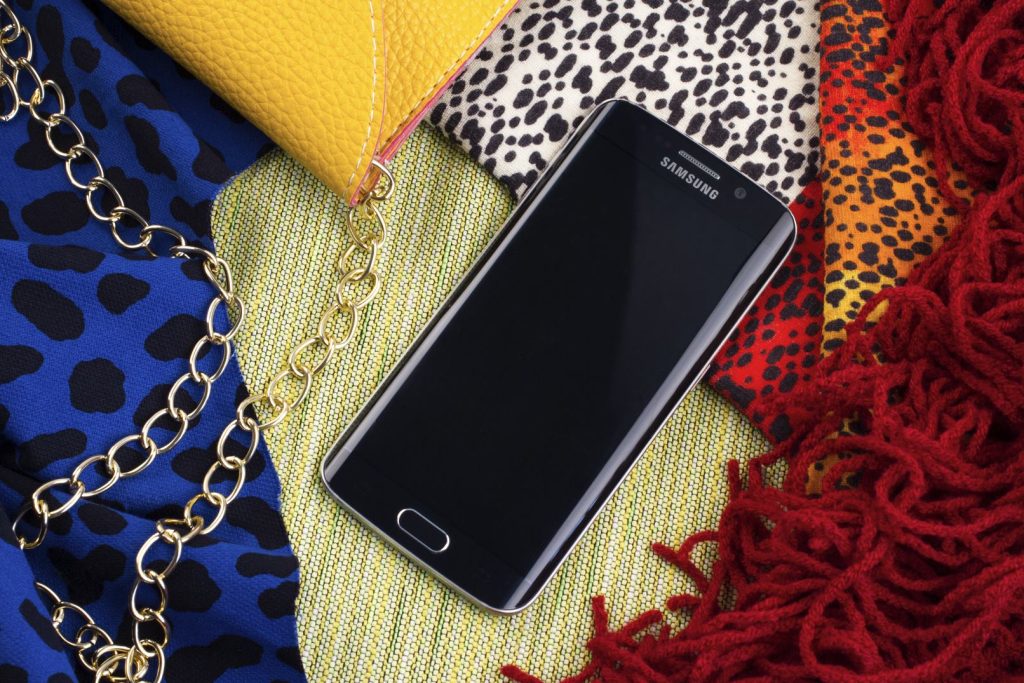 As a general rule of thumb, doing the standard software troubleshooting is the most efficient approach in isolating the problem as hardware diagnosis is often out of reach for most of us. If no software troubleshooting seems to be making any difference, that's usually the time that you conclude that a hardware issue must be behind the trouble.
Below are some of the few cases that some of our readers have shared to us regarding this problem.
If you have your own #Android problem to share, don't hesitate to contact us using the link provided at the bottom of the page.
---
Problem #1: Samsung Galaxy S6 stuck in boot loop after tweaking build.prop file
Hello. Yesterday, I rooted my phone. What I actually wanted to do is to fix the RAM management. So, I edited the build.prop as I was reading how to do it on a website. After I edited it, I tried to restart my phone and it started boot looping. I am already waiting for 1 day to boot up, but it does not. I do not really know what to do and I am asking for help. Also, I tried factory reset data and it still does not boot up. Please help! Regards. —  Dimitar
Solution: Hi Dimitar. Editing build.prop file is inherently risky as it involves modifying kernel settings that governs what the operating system tells hardware to do. Any problem can result from tweaking build.prop so it's difficult to tell where the exact misconfiguration lies at this point.
Many of the build.prop tweaks online are untested and may not work in one particular model and firmware. Consider booting the phone in download mode and flash a stock firmware to it. We have a guide on how to restore your phone's defaults by flashing it to stock firmware: Flash stock firmware to Sprint Samsung Galaxy S6 to fix rebooting issue.
Note: If you want to follow this guide, make sure to select the correct firmware for your particular model.
Problem #2: Galaxy S6 randomly shuts down on its own
I'm having the problem of a boot loop. This problem occurred randomly just earlier today. Sometimes the phone will eventually boot and work for a good while and other times it just goes into the boot loop.
From everything I can gather so far it is completely random what happens. When this originally occurred i didn't just download an update or several apps or anything of the sort. I just made a post on Twitter then it turned off randomly and went into the boot loop.
I can't get into recovery mode (volume up, power and home) the only thing i can get into is the volume down key and power key mode and from there I can't get the phone to boot into safe mode and all other options just initiate the boot loop.
What seems to work the best is just leaving it alone and randomly trying to turn it on from time to time.
When i try to charge it just restarts the charge screen over and over. It isn't get hot or even warm even when I let it go through the process of looping the boot for long periods of time. Overheating doesn't seem to be an issue. I assume my only option is to take it into Verizon but would love to know if i had any other options available to me. I have it insured not sure if it would be covered under this sort of problem but I have important pictures and contacts on that phone along with notes saved that I really need to have backed up before anyone tries to do a factory reset. If anything how can I get this backed up before I do a factory reset? — Oliver
Solution: Hi Oliver. If you can't load all boot modes other than download mode (Volume Down, Home, Power), the problem must be firmware in nature. Unfortunately, just like Dimitar above, there's no way to access the phone's internal memory while in download mode so they are good as gone at this time. There's just no way to recover files when in download mode.
To go back to normal mode, you must install the stock firmware to your S6. Please refer to our suggestion for Dimitar above.
Problem #3: Galaxy S6 screen goes black and Wi-Fi won't work
Well, my phone keeps heating up, and just recently when it does the screen goes black. So it happened this morning, and I had to reboot/restart. Now my Wi-Fi won't turn on, it keeps saying searching for Wi-Fi. Please help me fix this problem! Thank you. — Articia
Solution: Hi Articia. We usually need more information (like changes on the phone before the problem occurred) from you to be of much help but factory reset may be the best solution. If you haven't tried this before, here's how:
Turn off your device by pressing the Power button or by pressing it once and selecting "Power off" option.
Now, press and hold the Power, Volume Up and Home button at the same time.
When the blue Android Recovery menu appears on the screen, release all the buttons.
To navigate on the screen or highlight an option, simply press the Volume Up and Volume Down button.
Select Wipe Data / Factory Reset option by pressing the Power key.
Problem #4: Galaxy shuts off after 3 minutes when charging
Well my phone charges at first but then it dies after 1-3 minutes and I am using the original charger and all. I've tried a soft reset and a factory wipe, I've tried Safe Mode, and it still doesn't work. What do i do? I Am Stuck At 0% it barrel boots on that battery. — Emil
Solution: Hi Emil. For usual software-caused rebooting issue, doing a factory reset is enough to bring the phone back to its normal functions. Factory reset restores your S6 to its initial, factory state. If your phone's firmware or operating system has been corrupted for some reason, a factory reset should have fixed that. Since doing such procedure did not do anything, it is safe to assume that you may have a hardware problem at hand.
Rebooting is actually not a problem but simply an indicator of something deeper. Hardware problems like battery malfunction or any other component failure inside can manifest in random or periodic reboots.
If your phone is still covered by a replacement warranty, we suggest that you take the opportunity to have it replaced as soon as possible.
Problem #5: Galaxy S6 won't power on after showing a threat was found
Hi TheDroidGuy. I bought my Samsung Galaxy S6 yesterday and everytime there is a warning telling me that I need to restart my phone because a threat was found. Now that I accepted to restart, it is not working anymore. it keeps showing me the first thing you see when you turn on the phone and nothing else: "SAMSUNG GALAXY S6 EDGE. Powered by Android."
After that it goes off again. Please help me. Thanks. — Bella
Solution: Hi Bella. Malicious apps or adware can sometimes mess up with your phone if you are not careful what things to install. If the phone entered boot cycle after tapping on a supposed detected "threat", a rogue app may be to blame. Below are the things that you can try:
Boot the phone in Safe mode
Safe mode is one of Android environments that you can load to isolate whether an app is wreaking havoc on your phone. Loading it forces the phone to run only pre-installed, first party apps. If the problem fails to occur while the phone is in safe mode, we recommend that you uninstall your apps starting from the most recently installed. Here are the steps to do it:
Turn off the phone completely.
Press and hold the Power/Lock key for a few seconds to turn on the device.
When Samsung logo appears, press and hold the Volume Down key until the lock screen shows up.
The word "Safe mode" should now show on the lower left corner of the screen indicating that your device is now in Safe Mode.
Delete the system cache
System cache, also known as cache partition, can get corrupted or outdated. It can sometimes lead to unforeseen circumstances like frequent app crashes, slow performance woes, or random reboots due to app malfunction. It is recommended that Android users clear the cache partition regularly to prevent issues. Please follow these steps to do it:
Turn the device off.
Press and hold the Power, Volume Up and Home buttons simultaneously.
When the phone vibrates, release the Power button but continue to press and hold the Volume Up and Home buttons.
Now, when Android recovery screen appears, highlight the wipe cache partition option using Volume Down button.
To confirm the selection, press the Power button.
Wait for a while until wiping the cache partition is finished.
Now, "Reboot System now" will appear on the screen. To highlight the option use the Volume Up/Down key.
Press the power button to confirm it, and your device will automatically reboot.
If booting in safe mode and wiping the cache partition won't help, consider doing a factory reset.
Problem #6: Galaxy S6 from India stuck in download mode after updating OS in Qatar
Hi. I just bought dis phone two weeks ago. There was one new update and I updated my phone. the moment I clicked ok after that my phone stopped working. its just not starting at all. on the screen it's coming Samsung and logo back to back.
I tried to see the solution online but still it dint work. when I pressed the down key home key and power key together so two options are coming which is a custom OS and to cancel. so what should I do in that case. i bought this phone in India and I live in Doha, Qatar..so it's not easy for me to go to India. kindly help me. Thank you. — Anshuma
Solution: Hi Anshuma. Did you root your S6 or flashed a custom ROM to it prior to downloading the update? This type of problem usually happens if you do either one of these things. Please refer to our suggestion for Dimitar above and consider flashing the phone back to its stock firmware.
---
Engage with us
If you are one of the users who encounters a problem with your device, let us know. We offer solutions for Android-related problems for free so if you have an issue with your Android device, simply fill in the short questionnaire in this link and we will try to publish our answers in the next posts. We cannot guarantee a quick response so if your issue is time sensitive, please find another way to resolve your problem. 
When describing your issue, please be as detailed as possible so we can easily pinpoint a relevant solution. If you can, kindly include the exact error messages you are getting to give us an idea where to start. If you have already tried some troubleshooting steps before emailing us, make sure to mention them so we can skip them in our answers.
If you find this post helpful, please help us by spreading the word to your friends. TheDroidGuy has social network presence as well so you may want to interact with our community in our Facebook and Google+ pages.