A few months after the #GalaxyS7 was released, we were already getting reports of battery drain issues so this post is written to partly address it. Due to space limitations for every post, our suggestions regarding this topic is not exhaustive. We want to focus instead on the basic and often overlooked solutions for this case. If our solutions for battery drain issue on this post won't make any difference in your own device, please look for other sources.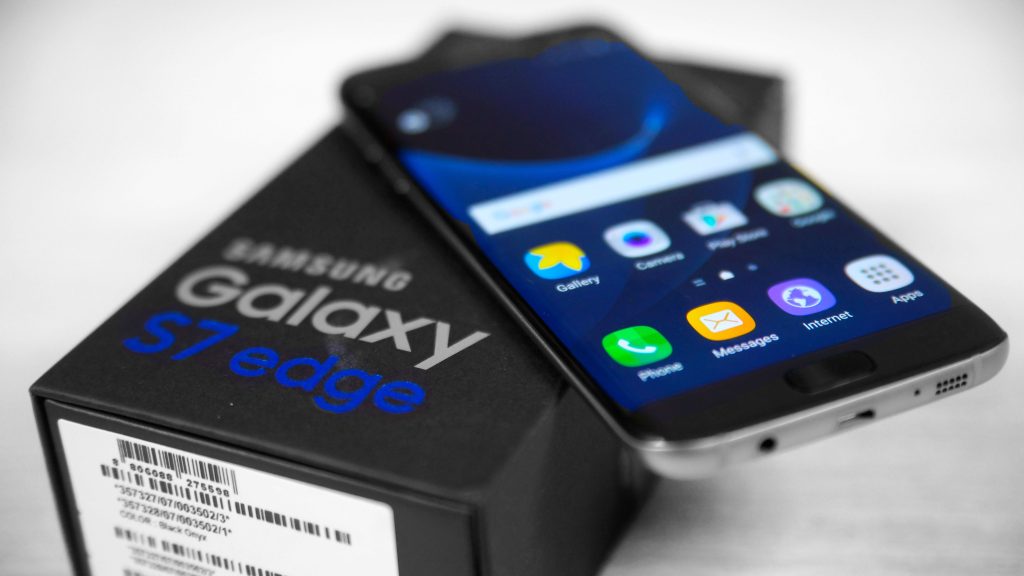 For now, these are the specific topics we cover in this material:
If you are looking for solutions to your own #Android issue, you can contact us by using the link provided at the bottom of this page, or you can install our free app from Google Play Store.
When describing your issue, please be as detailed as possible so we can easily pinpoint a relevant solution. If you can, kindly include the exact error messages you are getting to give us an idea where to start. If you have already tried some troubleshooting steps before emailing us, make sure to mention them so we can skip them in our answers.
---
Problem #1: Windows 7 PC needs to reinstall drivers after every restart to detect Galaxy S7
I have an S7 Edge and everything is working except that EVERY TIME I connect the phone to my Windows 7 computer, the following occurs: 1. The computer recognizes the phone however, it is unable to access data on the phone. 2. When I go to DEVICE AND PRINTERS and right-click on the Samsung icon, I must allow the computer to troubleshoot the issue. 3. The issue is ALWAYS "There is a problem with the driver for the Samsung S7 Edge. Reinstalling the driver might fix this problem." 4. After applying the fix, I can use Smart Switch and the computer also sees the contents of the phone. 5. If I restart the computer, I must repeat steps 1-4. — Rdaj1950
Solution: Hi Rdaj1950. It looks like the issue is on your computer and not on the phone. There may be a software that protects your computer like Deep Freeze (and similar software)  that reverts the state of the operating system to its previous condition after every restart. Make sure that you disable or make an exception on such software if ever you have one installed.
Problem #2: Solutions to Galaxy S7 battery drain issue
My phone had a black screen and would not turn on last night, but it had a blue flashing light showing I had a notification. I left it all night and then this morning I tried turning it on and it showed a dead battery when it had some of a charge that night before I went to bed. Now after charging and starting the phone back up it is losing battery power like no tomorrow. It goes down 10% in 3 min and I'm not even using it. It is just sitting there on.
My husband's phone has done the same thing and he will be at work all day and come home with 15% battery life after 12 hours of not using it and it was fully charged at the beginning of the day. These phone are not even a month old and we have gone to store about the problem and they said they can't help. Basically we are shit out of luck when it definitely a system flaw and we should get new phones because this is crap. We had S7 before we switch carriers and never ever had this problem with them. We do not keep apps playing in the background. We are really good at keeping our phones maintained. And we never had this problem till after what I believe is a system failure and now our phone are acting up and running slow and draining battery life for no reason super fast. What is up? — Lotuslove809
Solution: Hi Lotuslove809. Causes of battery drain issue can vary and you have to consider a lot of factors when dealing with it. Identifying the exact reason for the problem can be tricky and does not always result to resolution.
Below are some of the important things to look into. You may have already tried some of them but we don't think it will hurt if you go over the list.
Check what app is using too much battery
The new Android Marshmallow provides a useful battery utility to give users a visible reference on what app consumes more power than others. We don't recommend that you install any third party app to give you the information you need for this job; the built in app is more than enough. Simply  open phone Settings and under Battery, look what app/s is consuming battery power. The battery usage should give you a breakdown of the various apps and services running on your device. Most of the time, the top of the list should say Android OS, the phone's screen, or social media apps like Facebook, Twitter, or even email apps. However, if you'll notice an old third party app consuming power, it may be contributing to the battery drain issue so you should disable it.
Keep in mind that the more apps you install (even if they are official or legitimate ones), the faster a phone drains the battery. Even if an app is not actively open, its services may continue to run in the background waiting for updates from remote hosts. This is true for social media and online shopping apps. Some gaming or productivity apps may be designed to prevent phones from becoming idle, thus saving power, so the general rule is to try to minimize the things you install. Doing so may not totally address the battery drain issue but it should still lessen the impact of those services working in the background day in and day out.
Disable auto-sync options for all apps
Almost all email, social media, and e-commerce apps enable auto-update or auto-sync options by default. While most folks are okay with it, those struggling with battery drain issue may not find it very helpful. Social media apps require regular updates to make them convenient for users but such automatic feature does not come free. We strongly suggest that you go into each app you install and switch auto-sync or auto-update feature to manual. Each app has its own settings so you must invest time in doing this.
Ensure that all apps are compatible and updated
Not all apps are created equal. Some apps receive updates shortly after or even before a new Android iteration comes along while others may receive them much later or not at all. Sounds harmless, right? Wrong. An app needs to work properly with the operating system. This is done by making sure that its code is optimized so it runs flawlessly when interacting with the new operating system or another app. Not doing so can lead to issues, also known as bugs. In fact, this is one of the main reasons why many average users find a lot of problems after migrating to a new Android version. Needless to say, you have to make sure that your apps are all updated, especially that you have a battery drain issue.
Lower down screen brightness
We know how pretty things look when viewed in a Galaxy S7 screen on full brightness but again, such appeal comes at a steep price. Try to lower down screen brightness level to the lowest comfortable setting. This will not only help lessen power consumption but can also lengthen the lifespan of the battery itself in the long run.
Wipe all app and system cache
Sometimes, basic software solutions can be effective in resolving battery drain issue. One such basic solution is by wiping an app's cache and a phone's system cache.
To wipe an app's cache and data, follow these steps:
Open the Settings menu either through your notification shade (drop-down) or through the Settings app in your app drawer.
Navigate down to "Apps". This may be renamed to something like Applications or Application Manager in OEM skinned versions of Android 6.0.
Once in there, click on an application.
You'll now see a list of stuff that gives you information about the app, including Storage, Permissions, Memory Use, and more. These are all clickable items. You'll want to click on Storage.
You should now clearly see the Clear Data and Clear Cache buttons for the application.
To wipe the cache partition:
Turn off the device.
Press and hold the Volume Up key and the Home key, then press and hold the Power key.
When the device logo screen displays, release only the Power key
When the Android logo displays, release all keys ('Installing system update' will show for about 30 – 60 seconds before showing the Android system recovery menu options).
Press the Volume down key several times key to highlight 'wipe cache partition.'
Press the Power key to select.
Press the Volume down key to highlight 'yes' an press the Power key to select.
When the wipe cache partition is complete, 'Reboot system now' is highlighted.
Press the Power key to restart the device.
You can also try to refresh everything via factory reset but we suggest that you find other materials in the web on things that you can do further. Remember, there's no surgical way to identify the cause of your battery drain issue. You should take our blog as just one of the many other sources of ideas on how to fix your issue.
Also, don't forget to use Power Saving Mode and Ultra Power Saving Mode in case you find yourself in an emergency and need to extend battery for longer.
Problem #3: Galaxy S7 not receiving group texts from iPhone users
Hi! I was a previous iPhone user and recently switched to a Samsung S7. I have been having issues receiving text messages from people in a group text. Haven't noticed anything when it isn't group text. Some of my phone contacts are saved under a SIM card; others are not. Does this make a difference? What should they be saved under?
Additionally, some people do not get pictures that I send; they show up as half pictures or with lines in the middle. The people I have been sending them to are iPhone users. Do I need to be connected to WIFI or can I just use data to send pictures? Thanks for your help! — Heidi
Solution: Hi Heidi. For your first issue regarding your S7 not receiving group texts the best thing that you can do is to ensure that your iMessage service is deactivated.
If you simply ported your old iPhone number to your current S7, chances are the main reason for the first issue is related to iMessage. Ideally, you are supposed to deactivate iMessage first before using your old number in your Android device. Not doing so will result to your iPhone-owning friends sending their group texts  to Apple's proprietary server instead of them forwarded to your carrier's servers. Make sure that you deactivate iMessage first before attempting another group texting. For more assistance, visit Apple's official support site.
For your second issue, the fix may lie on the messaging app you're using. Try to wipe the messaging app's cache and data before you send another picture. Refer to the steps provided above on how to wipe an app's cache and data. Multimedia Messaging System should work in both wifi and mobile data connection but for an accurate answer, we strongly suggest that you contact your carrier.
Problem #4: Galaxy S7 Edge screen won't power on
Hello. I have a request. I use a Samsung Galaxy S7 Edge. I noticed that pressing no matter what button, the screen of my phone is unresponsive. I have tried the power button/volume combination and searched the web, but the phone doesn't respond to anything. I can shut it down completely and turn it on, I can see a blue light blinking and yes, I have read the article related to that, but nothing works. Before seeking help at a phone shop and spending tons of money out again, I thought I'd ask you. Is there a way I can get the blank screen to respond? By the way, I do not remember what version this phone runs on. Thank you in advance. — Minty
Solution: Hi Minty. 99.9% of the time an issue like yours is caused by bad hardware so the only thing that you can do at this time is to submit the phone to Samsung or to any relevant party for repair and/or replacement. Our suggestion in this case is only to see if the phone can boot to other modes with the screen working. Since the suggestion did not work, then you can only blame hardware failure for the problem.
Problem #5: Android 6.0.1 update causing Galaxy S7 calls to keep dropping | 4G LTE disappears when Galaxy S7 turns on Wi-Fi
Hello. I have been having issues with my mobile connection since i updated my phone. I updated my phone 2 weeks ago to the 6.0.1 version. I used to be able to make and receive calls from inside my home with no issues before the update. After the update my phone calls keep dropping or the other person can't hear me. When i am signed on to my wifi, i do not get 4G LTE. i just have 1 bar or zero connection. When i turn off my WIFI, I get 4G LTE but only 1 or 2 bars. I have taken my phone in to my carrier AT&T, and they ran a diagnostic and said nothing is wrong with my phone.  They also said that my area has good 4G service. They can't help me. I did not have any issues before the update. I've cleared the cache and ran in safe mode. I'm trying not to do a factory reset because i don't want to lose all my info. Is there a way to undo the update or anything that i could be missing. — Carmina
Solution: Hi Carmina. Unfortunately, there's no way of reverting to previous Android iteration once you've installed the most recent version at this time. The only way to do that is by going through an unofficial way — flashing a stock firmware. Flashing as a procedure is relatively easy to do but it's still risky and requires that you root your phone, which means that you will no longer be able to receive updates from your carrier, not to mention the fact that you'll also be exposing your device to security risks.
We say you stay away from flashing at this time and do some basic stuff instead. You can start by making sure that all your apps are updated. This will help minimize issues due to incompatible apps. If nothing will change after you've installed all updates for your apps, the next thing that you want to do is factory reset. This will let you know if this glitch can be resolved by restoring all software settings.
For reference, follow the steps below on how to factory reset your S7:
Create a backup of your important files and contacts
Turn off your Samsung Galaxy S7.
Press and then hold the Home and Volume UP keys, then press and hold the Power key.
When the Samsung Galaxy S7 shows on the screen, release the Power key but continue holding the Home and Volume Up keys.
When the Android logo shows, you may release both keys and leave the phone be for about 30 to 60 seconds.
Using the Volume Down key, navigate through the options and highlight 'wipe data / factory reset.'
Once highlighted, you may press the Power key to select it.
Now highlight the option 'Yes — delete all user data' using the Volume Down key and press the Power button to select it.
Wait until your phone is finished doing the Master Reset. Once completed, highlight 'Reboot system now' and press the Power key.
The phone will now reboot longer than usual.
Problem #6: Galaxy S7 Edge overheating issue | Galaxy S7 battery drain issue
I have a Samsung S7 Edge which has been having battery issues for a few months. Firstly the battery doesn't seem to last long at all compared to when I got the phone. It also gets very hot sometimes and occasionally turns itself off during the night. This is very bothersome but my biggest issue is that once the phone gets to below 15% battery life it drains within minutes and if i don't charge it immediately and it goes completely flat. Then the only way I can charge it back up is to put it on the pad and then it takes at least an hour before I can turn it on again.
If I were to plug it in to an ordinary charger from flat then it wouldn't charge at all. It just shows the battery charge sign for a few seconds but the battery isn't filling up or moving. Then it shows 0% for a few seconds followed by the S7 edge boot up screen before going blank. It continues like this in a cycle but never actually charges at all. Please help as it is driving me insane! I said goodbye to I phones due to crap battery life! — Jodie
Solution: Hi Jodie. Like any other Android issue, the general rule that we should follow in this case is simple — start by doing software troubleshooting. Once you've exhausted all software procedures, you can assume that hardware is to blame.
To start, you must begin by wiping the cache partition. The steps on how to do it are provided above.
If clearing the system cache won't work, then your next step is to check if there's a difference when you boot the phone in safe mode while charging. If charging becomes normal, then a third party app is causing the problem. To boot in safe mode, follow these steps:
Charge the phone for at least 30 minutes.
Press and hold the Power button.
Once the 'Samsung Galaxy S7' logo appears, release the Power key and immediately press and hold the Volume Down button.
Continue holding the button until the phone finishes rebooting.
Once you see the text "Safe mode" at the bottom left corner of the screen, release the Volume Down button.
The only difference of safe mode from normal mode is that the former prevents third party apps from running. If you can boot the phone in safe mode but not in normal mode, uninstall all apps until the issue (that prevents you from booting normally) is eliminated.
You can also try to recalibrate the battery so the phone's operating system can gauge the remaining battery power correctly. Here's how:
Use the phone by playing games or doing tasks to hasten power discharge, until the phone turns itself off.
Turn the phone on and let it drain the battery until it turn itself off.
Charge the phone without turning it back on.
Wait until the battery says it fully charged to 100%
Unplug the charger and turn the phone on.
If the phone says it's not 100% anymore, turn it off, plug the charger back in and wait until 100% charge is reached.
Unplug the charger the turn the phone on again.
Use the phone until you drain the battery down to 0.
Repeat the cycle once.
You can also try a factory reset to see if that will make any difference. If this final procedure doesn't seem to change the charging behavior of your S7, contact Samsung or your carrier so they can repair or replace it.
---
Engage with us
If you are one of the users who encounters a problem with your device, let us know. We offer solutions for Android-related problems for free so if you have an issue with your Android device, simply fill in the short questionnaire in this link and we will try to publish our answers in the next posts. We cannot guarantee a quick response so if your issue is time sensitive, please find another way to resolve your problem. 
If you find this post helpful, please help us by spreading the word to your friends. TheDroidGuy has social network presence as well so you may want to interact with our community in our Facebook and Google+ pages.