Do you have connectivity problems in your Samsung Galaxy S6 Edge? You've come to the right spot!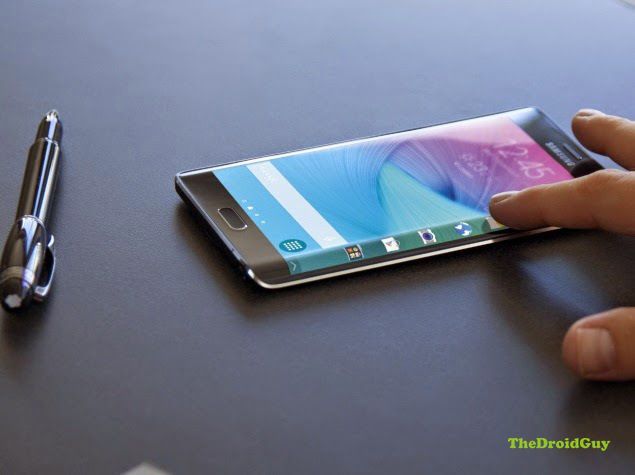 Welcome to our first article that focuses on giving solutions for Samsung Galaxy S6 Edge Wi-Fi and mobile data problems! Any smartphone user encounters connection problem from time to time so we have decided to create an entirely new troubleshooting series dedicated to fixing it. If you are an S6 Edge user with a Wi-Fi 0r mobile connectivity issue, don't hesitate to send us an email by using the link provided at the bottom of this page.
Problem #1: Samsung Galaxy S6 Edge's Internet not working via mobile data
Good Day. I do wonder and hope you can assist me. I have had my Galaxy S6 Edge for not even a month, the first 2 weeks my phone was working PERFECT in every area! Thereafter I experienced internet connection problems where anything related to the internet would not work.
I called my service provider who walked me through the steps of changing my Mobile network to another network and then back to my own. After doing this for almost 3 days in a row – it failed to work.
I called my service provider again and they reset all my settings and activated my account and mobile setting again. It still failed to work.
I decided to go to my service provider's shop where I bought the phone and the consultants played around and could not find the problem and therefore instructed me to take my phone to a repair shop – which I did and upon collection of my phone – it was said that a software upgrade was needed. I there and then started up my phone, and everything was working well, I was able to connect to the internet and download apps which I needed and wanted.
When I got home – surprise surprise my phone was no longer working. (About 2 hours after I collected my phone).
I have tried to change between the GSM and LTE and all of those network connections to see if anything would make a difference and nothing has.
I did the whole changing of a network to another and back to my own and still nothing is working.
I have been unable to use my phone for over a week now. My phone is a vegetable! Anything that has to do with the Internet is not working, once in blue moon I will get a Whatsup message but that's about as lucky as I get.
Please help??
Thank you. Regards. — Kaylyn
Solution: Hi Kaylyn. If you are using mobile data to connect to the internet, the problem can either comes from the phone itself, or your account with your service provider. Assuming that you have an acceptable signal for LTE network at home, your first task is to isolate what is causing the problem. Here are things that you must do:
These are standard troubleshooting solutions if a user suspects that the device is suffering from persistent problems. If nothing works, we recommend that you demand for a replacement phone from your carrier and ensure that there are no account- or billing-related issues that may be the real reason behind your problem.
Problem #2: Samsung Galaxy S6 Edge unable to connect to work Wi-Fi
Hi. I have already did the cache wipe. But not the factory wipe set. I don't have any back up and don't know how to make a back up.
My Wi-Fi at home connects fine – yesterday it was connecting fine to the work Wi-Fi. I have another Samsung S3 and that connect fine to the work Wi-Fi
Please could you help me. — Susan
Solution: Hi Susan. Try to disconnect your S6 Edge from your work Wi-Fi first then re-connect. That usually does the trick. Sometimes, information for a specific wireless network may have changed for some reason. Forcing the device to re-connect to the same network by manually disconnecting it first will make the phone think it's connecting to a new network. If you haven't done it before, here are the steps:
Go to Settings.
Tap Wi-Fi to turn it on.
Select your work Wi-Fi and tap on Forget button.
Problem #3: Samsung Galaxy S6 Edge keeps on losing Wi-Fi signal
Hi. Love your site and all that you do. I've got an interesting issue for you here.
I live in Australia and bought my S6 Edge over there before flying out to Europe. Unfortunately, I'm experiencing troubles with Wi-Fi connection when the SIM card has access to the internet. I've had this issue in Australia, but I was only there for 3 days after I got the phone so didn't get much of a chance to test it out since it would automatically switch me over to my 4G data.
I've since then arrived in Europe and am currently in Serbia. I got a new SIM card here and had no issues with internet connection or phone calls but could not connect to Wi-Fi at all… anywhere. I thought the phone was physically damaged and that I would need to send it back to Australia for repairs.
The interesting thing is that once I got to Bosnia, I didn't take roaming and all of a sudden even though I couldn't make calls or use 4G data, I could connect to any Wi-Fi out there. Once I got back to Serbia I started having issues again so I factory reset the phone (as it's also got a crazy overheating issue as well) and now I can't connect to any Wi-Fi system again. I've switched the smart network switch on and off numerous times, reset, forgot networks and restarted them and I'm still having issues. Up until earlier today, I could connect to the home Wi-Fi for periods of about 60 seconds and then I would have to turn the Wi-Fi off and on because the signal would just die.
I've tried removing the SIM and just connecting to Wi-Fi but I can't use most of the apps without the SIM card so that's a no-go.
Do you have any idea what could be causing this and how best to fix it?
It would be most appreciated.
Regards. — Nik
Solution: Hi Nik. Some apps can sometimes block Wi-Fi functionality, especially the malicious ones. Assuming the phone's Wi-Fi radio is working, the most likely cause can only either be firmware or a third party app. If still possible, kindly perform another round of factory reset then install third party apps individually. Make sure that you give the phone enough time between each installation for observation. Try to connect to Wi-Fi after installing one app and observe how the phone behaves for a few hours. While time-consuming, it's a more surefire way of isolating the issue. We would have recommended booting the phone in Safe Mode but sometimes, third party apps specially designed to ignore diagnostic mode (Safe Mode) can still run.
We hope this simple step will help but should it fail, you may want to consider getting a replacement from Australia once you return there.
Problem #4: Samsung Galaxy S6 Edge keeps on showing "no signal" error
I have had horrible luck with my AT&T Galaxy S6 Edge. I lose service continuously even when I have my old S5 or my sons Note 4 right next to mine. Mine will be the only one without service. I even had an emergency last week and because I had "no service" it wouldn't even let me make an emergency call to 911. This has been the worst phone I have ever had. I have missed numerous texts and calls due to this issue and most of the time I can't even make a call. It doesn't matter where I am. I have literally tried everything except a new phone. Which is my next step. I just had to tell you thank you for an awesome website. You have been a tremendous help to me. And I will gladly recommend this website and your input to all my friends. And I hope nobody ever has to go through the ordeal I did when I couldn't even call 911/EMS. — Karla
Solution: Hi Karla. Sorry to hear about being unable to use your phone during an emergency. If your phone keeps on losing signal in an area where there's strong network coverage, hardware may be to blame. We usually recommend that you do some standard troubleshooting steps but If you have already sought the assistance of AT&T regarding this matter, there's nothing more that you can do indeed as a user. We suggest that you simply demand for a replacement phone.
And thank you for finding our website helpful. We appreciate your effort and time recommending it to your friends.
Problem #5: Samsung Galaxy S6 getting weak signal despite presence of Airave at home
Hello. I'm a big fan of your application, advice and tips so I'm coming to you with this issue in hopes that you can provide the answers that Sprint hasn't been able to. I have 2 phones on my account. An S5 that I've had for about a year now. Great phone. I've also got an S6 Edge. I've had the Edge for about 3 weeks now. My home Internet ( and landline ) is high speed AT&T U-Verse. I've got great Internet speeds and coverage.
So, here's the problem with my S6. With both phones in the CDMA mode, connections optimizer on and connected to my Wi-Fi ( Or sometimes by choice, not connected to my Wi-Fi ) and Sprint provided Airave I see a continuous fluctuation in the bars indicate the signal strength. I can be looking at both phones while sitting right next to my Airave which I have connected to my computer and I noticed that at any given time the S5 may have all of its bars and the S6 will only have one or two bars (Which clearly indicates a weak signal). I've called Sprint and they've theorized that I've got a neighbor that has an Airave and my phones are picking that Airave up instead of the actual one in my house. So the technician went in and sit my Airave from the apartment sitting to the mentioned city. He also refresh my connection as well as check the connectivity of all of my phones. For all practical intents and purposes, that seem to solve my problem for about 3 hours.
So today, which is the next day, I am noticing that my signal strength is fluctuating again just as it was the first time. My question is, is this an actual problem with your phone or is this a rather normal occurrence within the network. And also to note, the technician said that most of the area I live in ( Fontana, CA ) has a decent signal as well as a 4G tower about a mile away. When I'm out and about (In the Rancho Cucamonga and Ontario, CA area ) I get a good / decent signal ), but this perplexes me when I'm at home. Having an Airave, AT&T Internet/Wi-Fi and a strong signal, I'm puzzled about why I don't have full strength more than barely having bars. Should this issue be of big concern or little matter? Please let me know. Thank you for this advice as well as the countless other tips you've provided in the past! Keep up the good work as people like myself will always be following! Have a blessed day! — William
Solution: Hi William. If all other mobile devices are getting more Sprint signal bars at home except your S6 Edge, that may indicate that the problem is within the device itself. We can talk of wireless interference as a possible reason for the weak signal but then, other mobile devices in the house should also be affected.
As always, it's good if you can pinpoint if there's a software or hardware side to this problem. Consider doing a factory reset on your S6 and observe it for a few hours. Make sure not to install any app after doing a factory reset to also rule out third party apps. If the phone receives the same signal levels after a full wipe, that's a clear indicator of a hardware problem. Unfortunately, the only effective solution for it is by getting a replacement phone.
Now, if the signal levels improve after a factory reset, installed apps or possible firmware update may have messed up some functionality in your phone. Try to isolate the cause by installing third party apps individually while making sure that you have enough time to observe the phone between each installation.
---
Engage with us
If you are one of the users who encounters a problem with your device, let us know. We offer solutions for Android-related problems for free so if you have an issue with your Android device, simply contact us by email at [email protected] and we will try to publish our answers in the next posts. We cannot guarantee a quick response so if your issue is time sensitive, please find another way to resolve your problem. 
When describing the problem, please be as detailed as possible so we can easily pinpoint a relevant solution. If you can, kindly include the exact error messages you are getting to give us an idea where to start.
TheDroidGuy has social network presence as well so you may want to interact with our community in our Facebook and Google+ pages.