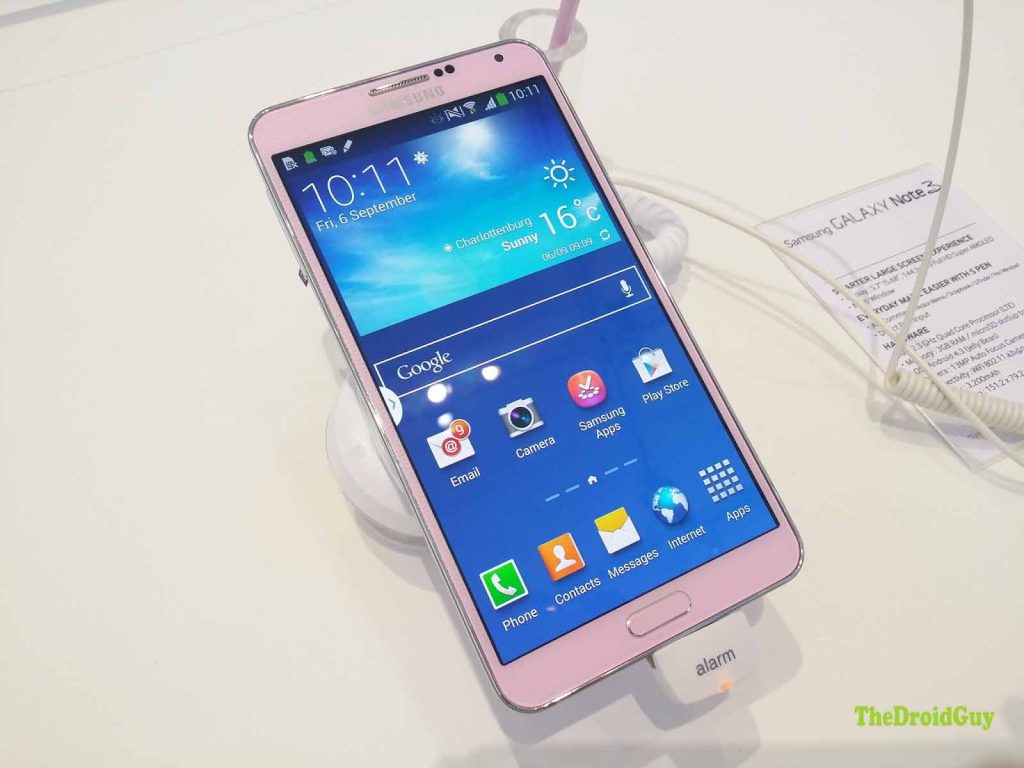 This is a continuation of our troubleshooting series for Note 3 SD card-related problems. We provide a very brief discussion at the last part of this post on the reasons why SD card problems happen. We look forward to creating a special post on this topic in our coming posts to expound on the issue further so keep reading. Should you wish to ask us for a solution, feel free to contact us via email below.
Problem #1: Note 3 showing "SD card is blank or has unsupported file system" error
I installed this memory card last night and moved everything to it that was using too much space on my phone. Worked fine. Plugged it in to charge last night. This morning all of my apps and photos are missing. Just ghost thumbnails and a notification: "SD card is blank or has unsupported file system"! Help! — Lisa
Solution: Hi Lisa. This error indicates that the SD card has become problematic. This may mean that the card has either become corrupted, or totally become unreadable. Majority of the time, it's only a corrupted SD card though so we are hoping that you will still be able to recover your files from it. If you intend to recover your files, make sure not to attempt to use the card by saving something to it or by attempting to reformat it. Refer to our previous post on how to recover files from a storage device here.
Regardless of the result in your recovery attempt, you have to make sure that you reformat your SD card afterwards. If the error continues, kindly use another SD card.
Problem #2: Note 3 keeps showing "Damaged  SD card. Please format it" error even after inserting a different one
I just purchased  yesterday the Kingston 32GB class 10 SD card. It was working fine but the problem is in my Note 3. It is showing the error of "Damaged  SD card. Please format it".  But  the SD card was fine working in my PC and all other mobiles. Please  help me to get out of this problem. — Manohar
Solution: Hi Manohar. If you have already isolated the problem to your phone, kindly do some test to further help you determine whether the issue is software or hardware in nature. To do that, we suggest that you restore the phone to its factory settings. Because this will revert the phone's software state to its original, this gives you a clue if a firmware glitch is causing the error or not. If the error remains after a factory reset, your best bet is to have the phone repaired or replaced.
We know our advice may be disappointing but as we have said, this is the best resolution for this issue as this blog does not offer any hardware troubleshooting and repair.
Problem #3: Note 3 saying SD card is removed
Hi my name is RAHIM. I am An android user. I'm using my Note 3 for over 4 months. Now suddenly it says that the SD CARD is removed but actually it is not . I tried restarting the phone and also removed and placed the SD CARD again but the problem remains the same.  All my apps that has been transferred to the SD CARD earlier is not starting and requesting to download again. Why is this happening? And for further information my SD CARD is SanDisk.  And it's capacity is 16GB. I will be very pleased if you can see and suggest a solution to my problem. — Rahim
Solution: Hi Rahim. Did you download any update prior to noticing this problem? If you did, the problem can most probably be traced to a corrupted cache partition. Kindly try to delete your Note 3's cache partition and see if the error comes up. If the problem continues, try to reformat the SD card and see how the phone behaves. Most SD card problems go away after doing a full re-format. If that won't help though, consider getting a different card and observe the phone again.
Problem #4: What causes an SD card to get corrupted?
Thank you for proving solutions. I got some of the problems with Note 3. Here they are:
1)problem with SD card. When I had Note 2, I bought class 2 Transcend 32GB which was corrupted. I then bought class 10 SanDisk 64GB, which after two months was showing error message: "Preparing memory card", and SD card was not shown in PC as I wanted to check for errors and format it. Tried everything, different recovery softwares, YouTube videos, etc. Same thing is occurring now with my Note 3 with 64GB class 10 SanDisk, but this time, SD card is working, but i can't copy and delete anything from it. I know it's a KitKat issue, tried sadfix after rooting which worked initially, then i thought problem is with KitKat, but it is not working even in jelly bean, and in laptop showing ,'Write protected'. After Googling I found numerous articles especially with S3, Note 2 devices with such problems. Contacted SanDisk but they said that the card need to be replaced. OK even after it is being replaced, it is going to occur again. — SK
Solution: Hi SK. There are a handful of reasons why an SD card goes bad. The first one is physical defect. Obviously, your puny SD can easily be crushed. However, there are other reasons why it may sustain physical damage. That includes things as remote as electrostatic charge or discharge, liquid damage, and heat exposure. These are basic things that can cause your SD card to fail but at another level is corruption and data loss.
Your SD card can get corrupted simply because of a firmware glitch in your phone's firmware. This can happen anytime, anywhere, under normal operating circumstances. Sometimes, your phone's operating system suffers a hiccup which can lead to anything, including SD card problems.
The most common cause for SD card data loss though is when you interrupt the phone while it's trying to read from or write to it. It's not uncommon for some device like your Note 3 to continue accessing the SD card even after you think the transfer has been completed. Bad chargers or USB cables are also known to have caused some rare instances of SD card data loss.
Sometimes, an SD card simply appears to fail  for no reason at all. That can be due to manufacturing defects, wear and tear, or insufficient self-correcting mechanism. Because SD cards are mass produced, not every one that passed a manufacturer's "quality check" means  are defect free. Manufacturing defects can sometimes only manifest after months or years of usage. SD cards are designed to correct defective sectors initially. This will prevent the total collapse of the gadget but may eventually lead to a sudden death anytime depending on how it is being used.
We suggest that you follow SanDisk's suggestion to simply replace the card at this time.
---
Engage with us
If you are one of the users who encounters a problem with your device, let us know. We offer solutions for Android-related problems for free so if you have an issue with your Android device, simply contact us by email at [email protected] and we will try to publish our answers in the next posts. We cannot guarantee a quick response so if your issue is time sensitive, please find another way to resolve your problem. 
When describing the problem, please be as detailed as possible so we can easily pinpoint a relevant solution. If you can, kindly include the exact error messages you are getting to give us an idea where to start.
TheDroidGuy has social network presence as well so you may want to interact with our community in our Facebook and Google+ pages.