Back in the day, there was only one way to get TV (raise your hand if you remember those days), and now, it seems like the options are endless, and you don't even need to have the cable guy come out to your house. We love these no-fuss options, but with so many, how do pick one? With the ease of a simple plug or login info, you can have access to all your favorite shows in no time at all. Today, we're going to compare two of our favorite servies, Sling TV and Amazon TV, so you can find an alternative to classic TV that suits your needs when it comes to entertainment.
---
At A Glance:

Sling TV Vs. Amazon Fire TV 4K
---
* If you buy through links on our site, we may earn an affiliate commission. For more details, please visit our Privacy policy page.
Sling TV Vs. Amazon Fire TV 4K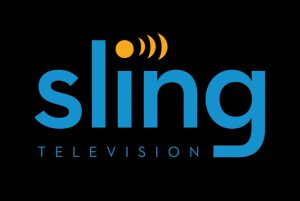 Sling TV is a cable alternative that prides themselves in being "a la carte." If you've ever scrolled through 400 channels and have been frustrated because there's nothing to watch, then Sling TV may be exactly what you're looking for. Rather than getting a bunch of shows you don't care about and missing out on the ones you do, with Sling, you'll customize your own unique plan that fits your tastes.
On top of that, there is no equipment hassle or fees that were never mentioned to you. If you've ever tried to cancel cable service, you know how wrought with frustration it can be. But with Sling TV, you can easily cancel any time, without having to worry about being charged a mysterious fee and them ignoring your calls.
Sling TV also offers a variety of international channel packages. These include Best of Spanish TV, Hindu, French, Italian, Chinese packages, and many more. This is a great feature, because there's so much for everyone, even if your native tongue isn't English or you just enjoy those channels.
With Amazon Fire TV, you'll have access to just about anything you want to watch. It supports popular services like Hulu and Netflix, and you can get all of your favorite TV channels by subscribing to services such as or similar to Sling TV.
What really makes Amazon Fire TV unique is the app access to the mentioned services such as Netflix and Hulu, but that's not all. You'll also have access to Pandora, iHeartRadio, Domino's Pizza (yes, you read that right), Uber, and a lot more. You can play games, listen to music, order dinner, or curl up in front of a movie with just the touch of a button (or even hands-free with the Alexa Voice Remote).
Both of these TV alternatives are great options (and in fact, Sling TV can be used with Amazon TV), but which one is the best for you, and what, exactly, are the differences?
With Sling TV, you're going to get just what you're looking for, and nothing else. You'll pay for the basic package each month, and you'll have the option of adding on "Extra" packages for just 5-15 extra dollars per month. These "Extras," are great, because they're available by category: kids, lifestyle, hollywood, etc, so you can pick and choose what you want. There is even a $10 bundle that includes kids, comedy, news, and lifestyle, so if you want all of those, you'll pay half of what you'd pay if you bought them individually. Sling TV is really a great, no-nonsense way to get your favorite shows.
Amazon TV, on the other hand, handles pricing a little differently. Fire TV with 4K support is going to run with an up front. That, of course, does not include your personal subscriptions such as Netflix or Hulu. And while Amazon Prime is not required to use Amazon TV, it will unlock thousands of TV shows and movies.
Sling TV Vs. Amazon Fire TV 4K Verdict
While neither service is necessarily "better," they are different. I think you'll have to ask yourself the question, "When it comes to TV, what's important to me?" If you like classic cable TV minus all of the hoops you typically have to jump through, Sling TV may be a fantastic option for you. But if you're looking for something more modern (say, like, where you can order pizza from your TV), with access to apps and music and digital movies, then Amazon TV is the way to go.
* If you buy through links on our site, we may earn an affiliate commission. For more details, please visit our Privacy policy page.