Understand why your #Xiaomi Mi 5 (#Mi5) can't send text messages but can receive incoming ones. Learn how to fix this very common problem with the most basic service.
Learn how to fix your phone that can send SMS but cannot receive them. What needs to be checked in order to fix the problem.
What to do if your phone can no longer send text messages after the reset.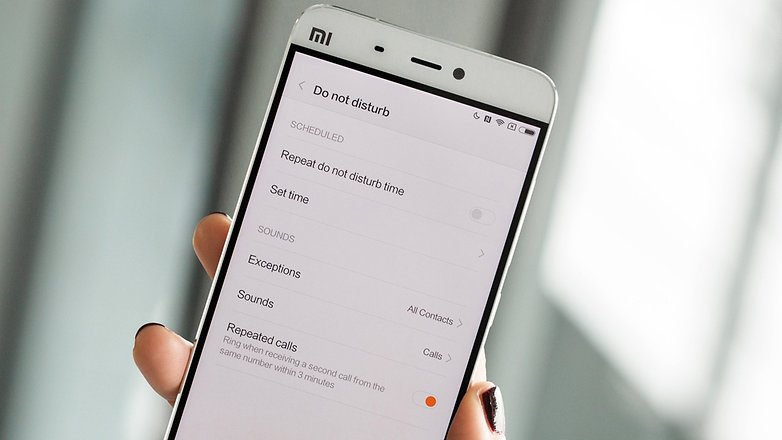 Two of the most common text messaging services are SMS and MMS and both of them have to be enabled. The thing is, provisioning is done on your provider's end and some sensitive data about your phone have to be entered in the system so it can receive the basic service package. The same is true with your new Xiaomi Mi 5.
These services have already been made stable over the years so the moment your device is properly provisioned, you just have to wait a few hours then you can use it. However, problems occur most of the time and that's what this post is for. There are four situational text messaging problems I tackled in this post with brief but practical solutions.
Read on to understand more about these problems and to learn how to troubleshoot your device in case one of them occurs. Browse through our Mi 5 troubleshooting page to learn more about other issues with this phone. You may also contact us by completing our Android issues questionnaire here. Make sure you provided us with necessary information about your problem.
Mi 5 can't send SMS but can receive fine
There's a set of numbers that allow the phone to actually send SMS to your providers network before those messages are routed to numbers they're supposed to be sent. It's called the Message Center Number. Without it, your phone will not be able to send text messages but can receive incoming ones.
Well, 90% of the time average smartphone owners don't even know this number exists let alone do they know what the correct number would be. Therefore, you have to call your service provider and ask the rep to check if your phone has the correct Message Center Number and if there isn't any or if the one that's on your phone is different from the current center number your provider is using.
Sometimes service providers change their settings and when this happens, things like this happen as well. In such case, the rep may already know the problem and the solution is ready. So, call your provider and ask for help.
Mi 5 can send text message but can't receive
Receiving text messages mean downloading those messages and saved it in your phone's internal storage. So, if there isn't enough room for those messages because you have a ton of pictures and videos in your phone, messages may not be downloaded. Therefore, the first thing you have to find out is whether there's enough storage left and if so, then the issue might be a simple app problem.
The next thing you need to do is clear the cache and data of the messaging app you're using. The procedure will reset the app to its default settings and it might just fix the problem for you. I would also suggest booting your Mi 5 in safe mode and try to send a text message to your own number.
Reboot your Xiaomi Mi 5.

Once the device starts the reboot sequence, keep on tapping the menu button until the lockscreen is displayed.

You should be able to see "Safe mode" in the lower left corner of the screen. If not, repeat the process until you can make it right.
If the phone successfully sends out the message but not receive it, then try to do the factory reset. There might be a serious issue with the app or the firmware.
Power on your Xiaomi Mi 5.

Tap on Menu key.

Select Settings.

Scroll down to Backup & Reset option, tap on it.

Tap Factory Data Reset and touch the Reset Phone option.

Choose Erase Everything and agree with the warning.

Wait until the reset is finished and reboot your device.
Mi 5 can no longer send SMS after a factory reset
This happens most of the time wherein the Message Center Number gets deleted or changed after the reset. You just have to call your provider and ask for the center number and set it up on your phone. Your provider can help you better with it.
Basically, what happens is that during the reset, the Message Center Number gets deleted since it isn't set in your phone by default. Therefore, you need to re-enter the number so your phone can get the service it has lost. This problem may not happen every time though.
Mi 5 cannot send / receive pictures messages or MMS
As to the MMS or sending text messages with attached pictures or files, mobile data is required. So, if your phone can neither send nor receive MMS, verify that mobile data is enabled by going into settings. If mobile data is already enable but you're still having problems with MMS, then it must be the APN settings.
Call your service provider and verify if your phone has the correct APN setting and make necessary changes. If the APN is correct, then let the rep check your account for bars or any other issues that may hinder it from using services requiring mobile data. Honestly, when it comes to this problem, your service provider is your best friend as reps can check on their end what the problem really is.
CONNECT WITH US
We are always open to your problems, questions and suggestions, so feel free to contact us by filling up this form. This is a free service we offer and we won't charge you a penny for it. But please note that we receive hundreds of emails every day and it's impossible for us to respond to every single one of them. But rest assured we read every message we receive. For those whom we've helped, please spread the word by sharing our posts to your friends or by simply liking our Facebook and Google+ page or follow us on Twitter.