If you've been a big fan of the Sims series, which first released all the way back in the year 2000, then you were no doubt disappointed in the latest release for this Sims franchise, Sims 4, and the areas it missed the mark on. That said, you're probably excited for the possibility of a successor that will return the series to the original spirit of the game. There are many rumors circulating about a possible Sims 5. We were supposedly hearing something about at E3 2018 last year, but EA let it pass by without even a hint. Still, we're holding onto hope that we'll see a Sims five — after all, there's no way that the creators of this popular franchise will letting the Sims series go, as it's been a cash cow for them throughout the years, we are expecting EA to make Sims 5 the latest release for this series.
What We Know So Far About Sims 5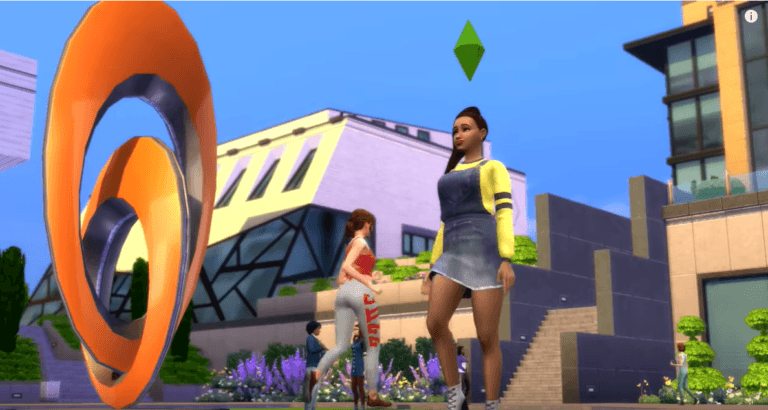 Why We Need A Sims 5
The Sims 4 is a fun game, but there are a few features that were left out that have ruined the experience for some fans, wishing EA had stuck to the heart of The Sims 3. Generally, a Sims game launches around every five years. During that period, expansions are provides for the current main Sims title, in this case, The Sims 4. The Sims 4 launched late in the year of 2014, meaning we should be due for a successor pretty soon here, at least if we look at the release schedule of pass games. Sims fans really need something fresh and exciting, because while there were a lot of great features in the Sims 4, expansions and some features have been disappointing.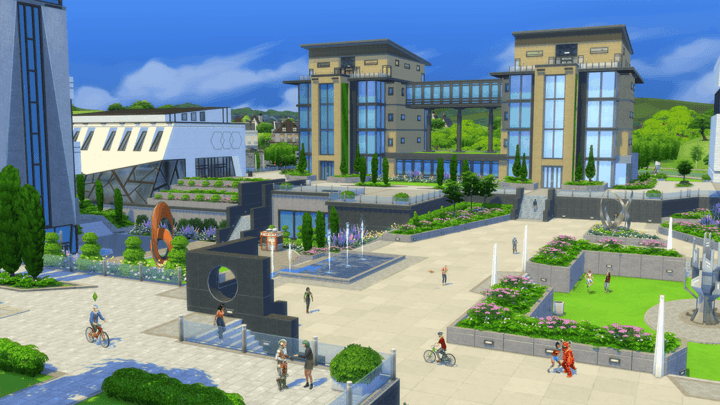 When Will Sims 5 Release?
Like we already mentioned, EA seems to launch Sims games every five years or so. If we look at the release schedule of the Sims 4, EA originally announced the game in May of 2013. It came out a little over a year later in September of 2014. That's quite a time span between announcement and the official release date, which can be slightly worrisome since we have yet to hear an official announcement from EA.
An EA executive tweeted (now deleted) that there would not be another Sims game launching unless Sims 4 was unsuccessful. Since the tweet was deleted, we presume that wasn't the official thoughts of EA. That said, if there is to be another Sims game, we should hear an announcement this year with an official launch planned for next year, which would be five years after The Sims 4 launched.
Some other news coming out of EA says that the Sims 4 has gotten some great attention from the fan base, and has seen some solid revenue. That's good news and bad news for fans. The good news is that this means their will definitely be a Sims 5; the bad news is that fans may have to wait longer than they want to get a Sims 5, since EA will likely increase the Sims 4 lifespan with more expansions and downloadable content to be bought. Either way though, the Sims 5 will be happening, as it's a cash cow that EA wants to continue to milk.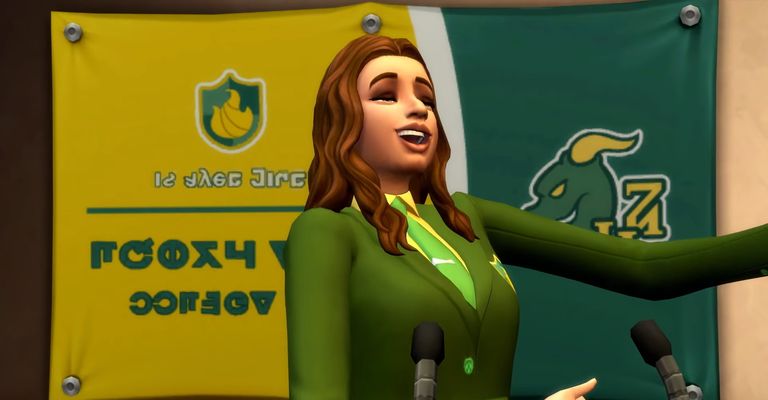 What's the lifespan of The Sims 4?
Like we mentioned, since The Sims 4 is seeing some great success, EA plans to milk it as long as they can. The latest expansions to The Sims 4 is the Pets expansion. It was just recently launched, and so, we might be waiting a little bit before The Sims 5. That's because we're also told that the Pets expansion is not the last DLC the Sims 4 will see, EA has plenty more planned for the game.
Grant Rodiek, in an interview with PC Games Insider had this to say in regards to The Sims 4:
"We are not going to sit back and relax, now that we have made the ultimate pack for the game. Pets are simply the start of a second wave and not the end of the cycle. We have more content planned, surprise our audience and deliver free content they could have fun with."
He further went on to say this:
"Historically, after pets people are like: 'Okay, we did the big pack, now we're going to think about something else. I want players to still be around because we are still making killer content. We're not going away. Pets is the biggest one but we're not going to dial it back. Some of the stuff we are thinking about is pretty ambitious, it's also fresh twists on old things and so I am hoping that people see Pets as the start of the second wave, not the end of the cycle. I want to do more content, keep upping the bar, more free content. Those are things that are super important to us and we have been talking about stuff for next year for ages already because we want it to be super good. There's crazy long cycles. Next year I want people to be like: 'Wow, I can't believe you're doing all this stuff'. Next year we'll be four years old and still here."
That said, we might be waiting at least a couple of years before we see a Sims 5, largely because Rodiek is implying that there's another big expansion coming out for The Sims 4 next year. In a nutshell, we're just going to have to be patient, but a Sims 5 is definitely happening in the future, just not as immediate as we'd like it to be!
What We Want To See In Sims 5
We're expecting to see some notable improvements in the Sims 5. One of the most frustrating things about The Sims 4 was the constant amount of loading screens it put you through. With The Sims 5, we're looking forward to seeing an Open World-type perspective, where EA ditches the loading screen and just puts you in one massive world that you can explore freely.
Another frustrating portion of The Sims 4 was the lack of replayability. EA really dropped the ball there, and expansions did little to bring players back to the game. We're also hoping that EA will bring back some of the parenthood aspects to the Sims 5. EA took this out of the game for The Sims 4, but brought it back for The Sims 4 on consoles. We'd really like to see toddlers in the game again!
Features To Expect In Sims 5
Knowing EA and the practices that they have been employing as of late, there are a few interesting things that we can expect to see in the Sims 5. First, we're expecting to see some the Sims 5 with some sort of mobile tie-in to encourage players to download the Sims on their phone. You might have to complete some tasks on mobile to unlock Sims features on the PC, or maybe you could monitor the stats of your sims in real-time this way.
We're also expecting to see a bevy of micro-transactions. This is how EA has been making their money, even after charging customers for full games (a la Battlefront II). We're hoping that EA also decides to go ahead and add more personality features to sims in the Sims 5. In The Sims 4, there were only four, but it goes without saying, we need a whole lot more than that in the next game for better customization.
So When Is Sims 5 Coming?
As you can see, a Sims 5 release isn't looking possible so far this year, especially after seeing no announcement from EA at E3 2018. Still, fans and players can look forward to an Sims 5 announcement later 2020 with a launch sometime next year, that is if EA decides to follow its announcement and launch plans of the Sims 3 and the Sims 4 for the Sims 5. The Sims 5 will hopefully be everything that the Sims 4 wasn't, but in the meantime, players will be able to enjoy some neat console updates to the Sims 4.