The LG Velvet has been officially teased by the company already. However, the phone is yet to reach the markets. This also marks a huge shift for the company as it has failed to build any traction in the market with its high-end or mid-range devices. The LG Velvet is the company's way of trying to get a fresh start with a new name.
With the design elements that were shown off by the LG teaser video, it is clear that the smartphone will not be just another ordinary phone. So what does the LG Velvet come with, and when is it launching? We take a look.
LG Velvet Release Date, News, and Rumors
LG Velvet News
LG has announced that the Velvet will be announced at a digital event scheduled for May 7. This should put an end to all the mystery and suspense surrounding the internal hardware of the smartphone.
The company revealed that the Velvet may launch in South Korea first, followed by global markets.
LG Velvet Release Date
Unfortunately, LG hasn't provided detailed information on when it will reach markets like the U.S. However, the phone could be available in regions like South Korea by mid-May. This makes us hopeful of seeing a release sometime during the second half of 2020.
LG Velvet Rumors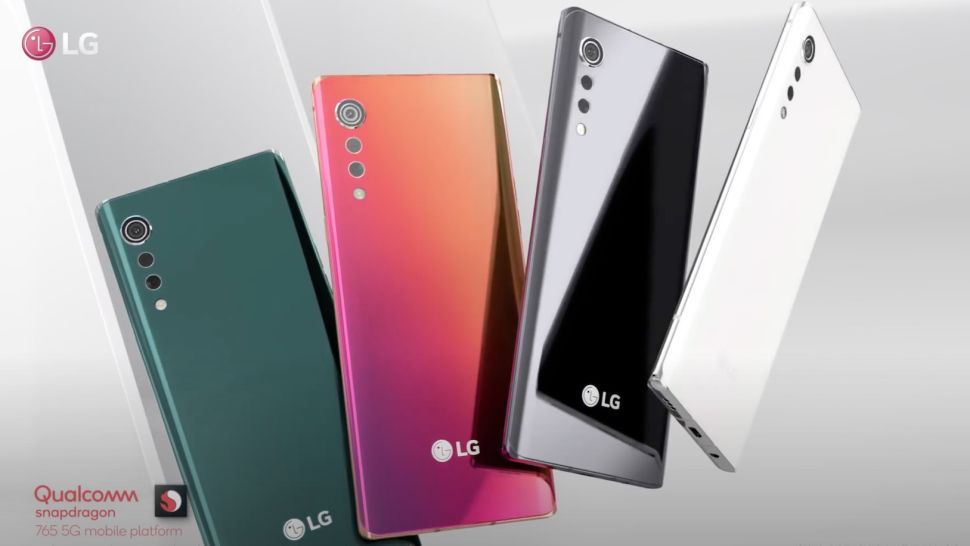 Size & Design
The company is focusing heavily on a minimalistic design here, which is evident looking at the back panel. In what the company calls a waterdrop camera layout, it certainly looks unique and unlike anything we've seen from a major manufacturer before. The colors also appear to be very distinct with the Velvet.
The front portion of the Velvet is far less impressive as per teaser videos posted by LG. The company has chosen to go with a typical notch camera, when something like a hole-punch camera would be considered more in-line with the current crop of devices. There are no bezels on the front, which suggests that the phone will come with an in-display fingerprint scanner.
Display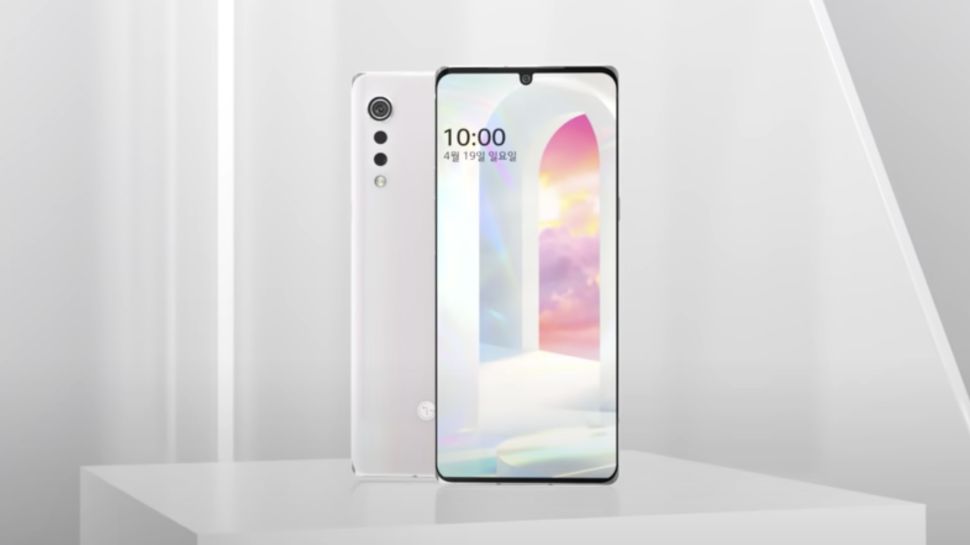 While LG hasn't provided too many details on the display size or quality, leaks have suggested that the phone will come with a 6.8-inch OLED display with a 20.5:9 aspect ratio. Given that LG makes some of the best mobile displays out there, we're very hopeful about the quality of this particular offering.
Camera
The camera is one of the key features of the LG Velvet as we've discussed already. The triple rear camera arrangement consists of a 48MP wide, 8MP ultrawide, and a 5MP depth sensor. While we would have liked to see a telephoto sensor in there as well, it's clear LG doesn't want to invest too heavily on a mid-range offering.
The front camera hidden under the notch will be a massive 16MP sensor, it is said. This could make for some decent wide-angle selfies, which is a feature that is present on almost every new flagship today,
Other features
One of the features that has made us the most curious is the presence of the Snapdragon 765 chipset. With LG confirming this feature in its teaser videos, it's clear that the smartphone will come with 5G capabilities by default.
It is said that the phone will be compatible with sub 6 GHz 5G networks, making it an excellent choice for networks like T-Mobile. Snapdragon 765 is a chipset designed for mid-range devices and is expected to power several phones in the coming months.
Rumors peg this phone to come with at least 8GB of RAM. This could give it a significant boost over other mid-rangers. The phone will apparently come with 128GB of internal storage while it's unlikely to come with expandable storage or a microSD card slot.
LG has confirmed that the phone will be running Android 10 with its custom LG UX on top. There's no word on the state of future updates however, as Android 11 is expected to be available by fall this year.
The phone will reportedly come with a 4,300 mAh battery underneath, and is likely to come with fast charging capabilities as well.
Since there's no visible fingerprint scanner on the LG Velvet, it's safe to assume that it will feature an under-display optical fingerprint scanner.
LG Velvet Price
This is an area where LG is still keeping the suspense to some extent. But with the launch just a few days away (in South Korea), we expect to get a better idea of what LG is aiming for. We wouldn't be surprised if this phone sells as a sub $700 phone in the U.S. via networks like T-Mobile. This could be a big reprieve for the market that has never seen a 5G phone costing under $1,000.
Will the LG Velvet support 5G?

The LG Velvet will likely be one of the first 5G phones to run on the Snapdragon 765 5G SoC.

Will the LG Velvet come with IP68 water resistance?

Keeping in line with the minimalistic design, the phone is rumored to come with IP68 certified water/dust resistance.

When will the LG Velvet launch?

The phone is expected to break cover in LG's home region of South Korea on May 7 in a video event. LG will provide information on a global release in the following weeks.