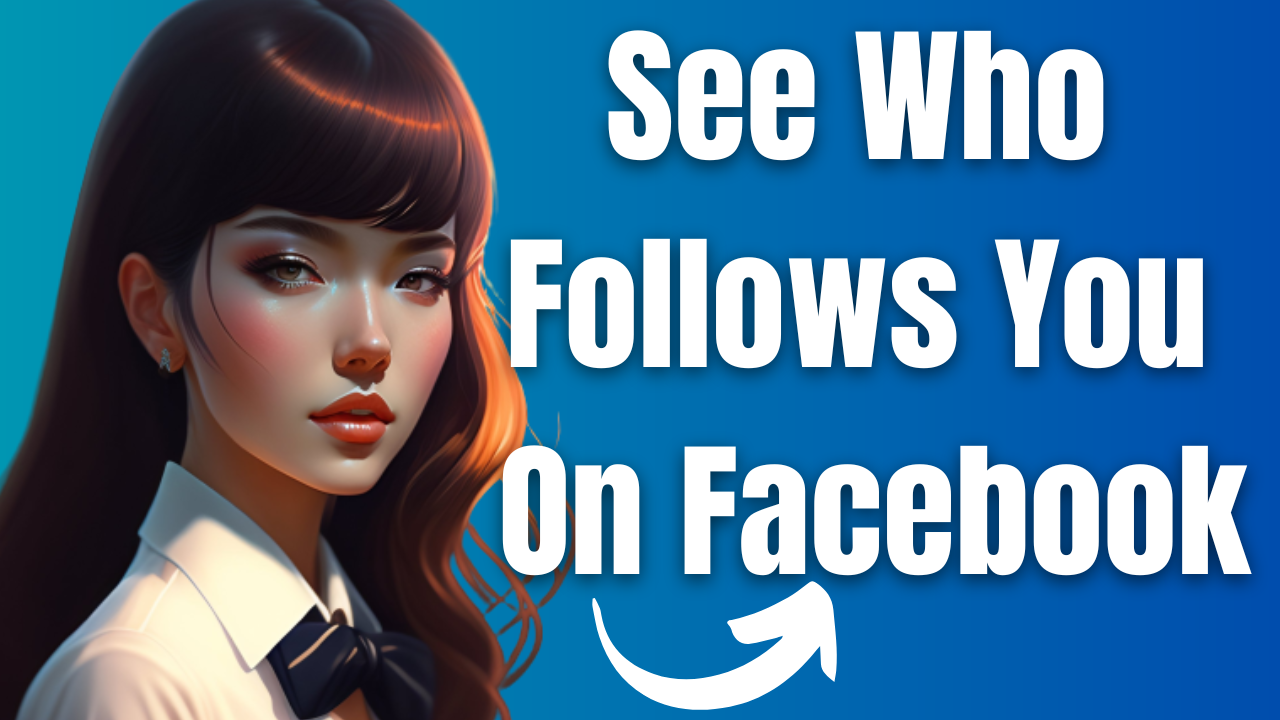 Do you want to see who follows you on Facebook? You can easily tell how many followers you have from the Facebook mobile app or even the web version of Facebook. Knowing how many Facebook followers you have be helpful for personal and business reasons, allowing you to keep track of your audience and engage with them more effectively.
Facebook is a social networking site that was founded in 2004 by Mark Zuckerberg. It has over 2.8 billion active users worldwide making it one of the most popular social media platforms in the world. Users can create profiles, share updates, photos, and videos, connect with friends and family, join groups, and participate in events. Facebook's algorithms prioritize content based on users' interests, making it a powerful marketing tool for businesses.
See Who Follows You on Facebook
If you have a Facebook business page or even a personal Facebook profile page, you will want to know how many Facebook followers you have.
Knowing how many Facebook followers you have can be important for several reasons, including:
Audience insights: Knowing who your followers are can give you valuable insights into your audience, such as their age, gender, interests, and location. This information can help you create more targeted and effective content.
Engagement tracking: Tracking your follower count can help you measure the engagement levels of your content. If your follower count is increasing, it's a sign that your content is resonating with your audience.
Social proof: A high follower count can be a form of social proof, indicating that your brand or personal profile is popular and influential. This can help build credibility and attract more followers.
Partnership opportunities: Brands and businesses often look for influencers and social media personalities with a large following to partner with. Knowing your follower count can help you attract these types of partnership opportunities.
Competitive analysis: Knowing your follower count can also help you compare yourself to competitors and see how you stack up. This information can help you identify areas where you need to improve your content or engagement strategy.
Get to know who follows you on Facebook using computer browser
If you mainly access your Facebook page using a computer then here's what you need to do to know how many followers on Facebook you have.
Login to your Facebook account on your web browser.
Click your name on the sidebar to open your profile.
In the Profile menu, click Friends.
Under the Friends section select Followers to view all your Facebook followers.
Get to know who follows you on Facebook mobile app
If you are accessing the Facebook page or Facebook profile using the Facebook app on your smartphone then here's what you need to do to know how many followers you have.
Open the Facebook mobile app.
Tap your profile picture icon in the top-left corner of the homepage to load your profile.
In the profile menu, tap See Your About Info.
Scroll to the bottom of the page. Then under Followers, tap See All to load a list of all your Facebook followers.
Look to the top-right corner of the page (opposite Followers) to see the number of people that follow you on Facebook.
Increase your Facebook followers list
If you manage a business page or simply have a personal account and want to increase your follower list then here are some effective tips you can follow.
Optimize your profile: Ensure your profile is complete and includes an eye-catching profile picture and cover photo that represents your brand or personality. This allows you to have a better chance of getting a friend request.
Create engaging content: Post regular, high-quality content that resonates with Facebook users. Use multimedia such as photos, videos, and infographics to make your posts more engaging.
Leverage Facebook groups: Join relevant groups or Facebook pages in your niche and participate in discussions by making public posts. This can help you establish yourself as an expert and attract new followers.
Promote your page: Use Facebook Ads or other promotional methods such as email marketing or cross-promotion on other social media platforms to promote your page.
Engage with your followers: Respond to comments and messages promptly, and use polls or surveys to encourage engagement.
Collaborate with others: Partner with other influencers or businesses in your niche to cross-promote each other's pages and gain more visibility.
Run contests or giveaways: Offer incentives such as prizes or discounts to encourage people to follow your page and share your content.
Monitor your analytics: Track your page's performance using Facebook Insights and adjust your strategy accordingly. Analyze which posts are performing well and use that information to create more engaging content.
Frequently Asked Questions
How do I create a Facebook business page?

To create a Facebook business page, go to "Create" on the top right corner of your Facebook homepage and select "Page." Follow the prompts to choose your page.

How do I change my Facebook password?

To change your Facebook password, go to "Settings & Privacy" > "Settings" > "Security and Login" > "Change Password." Enter your current password, followed by your new password, and confirm it.

How do I block someone from messaging me on Facebook?

To block someone from messaging you on Facebook, go to their profile, click on the three dots on the top right corner of their cover photo, and select "Block Messages." This will prevent them from sending you messages on Facebook.

What happens when I unfollow someone on Facebook?

Unfollowing someone on Facebook means that you will no longer see their posts in your newsfeed. However, you will still remain friends with them and they won't be notified if you unfollow them.

Can I hide my Facebook followers from others?

Yes, you can choose to hide your Facebook followers from others by adjusting your privacy settings. Go to your profile, click on "Friends" and then select "Edit Privacy" to adjust who can see your followers.