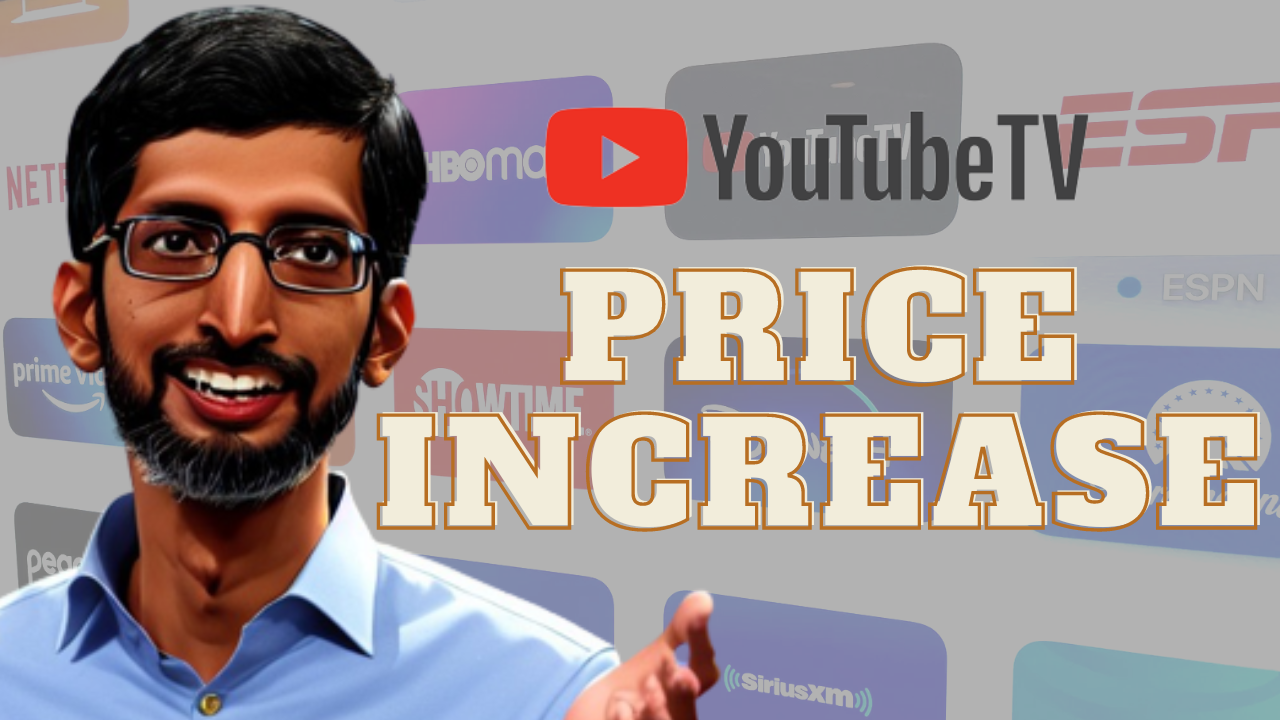 YouTube TV is increasing its monthly subscription price from $64.99 to $72.99 per month. Citing rising content costs and ongoing investment in service quality.
Starting from the first billing cycle on or after April 18, 2023, the YouTube TV Base Plan membership price will change, and the new rate will be charged to your payment method on file.
Youtube TV 4K Plus Price Cut in Half
Along with the price increase, YouTube TV is lowering the cost of its 4K Plus add-on from $19.99/month to $9.99/month. New users can take advantage of a promotional offer of $4.99/month for the first 12 months.
If you are an existing 4K Plus user and are currently on a promotional price below $10/month, you will continue to receive the discounted rate until the promotional period ends, after which you will automatically receive the new price of $9.99/month.
And if you are currently paying more than $9.99/month for the 4K Plus add-on, your price will be reduced to the new $9.99/month rate.
How To Check Youtube TV Plan You Are On
You can check your current plan details by visiting the Settings > Membership page.
If you are currently on a Base Plan promotional price or trial will not be affected by this price hike, your promotions will be honored and will not change.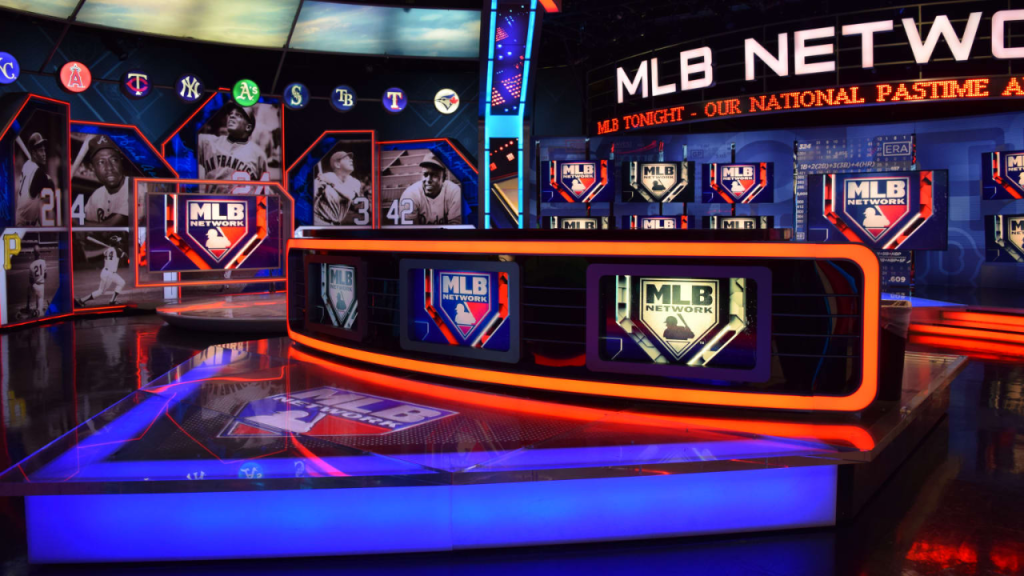 Youtube TV Dropped MLB Network
YouTube TV and Major League Baseball (MLB) Network were unable to reach a renewal agreement before their contract expired at the end of January 2023, resulting in MLB Network being dropped from the YouTube TV lineup.
YouTube TV has expressed hope that they can eventually reach a deal to restore MLB Network, while MLB Network has said they have offered terms consistent with other providers.
Losing one of the four major sports is a bad look for Youtube TV, but they more than made up for this loss with its recent acquisition of NFL's Sunday Ticket in a seven-year agreement. All the NFL games starting in the 2023 season will be available for streaming on Youtube TV. Yes, no more DirecTV.
Which Streaming Service Has MLB Network?
The news of losing MLB Network comes while Spring Training is going on, and with Opening Day just around the corner for the 2023 season. MLB fans currently using Youtube TV could seek alternative streaming services.
Those streaming services now include Sling TV, fuboTV, Vidgo and DIRECTV STREAM, each of which has its own features and pricing. MLB Network can also be accessed through its website or the MLB At Bat app, but TV Provider credentials are required.
Youtube TV Multiview
To justify the price hike, Youtube TV does do a great job of improving their product. For example, during the NCAA Tournament, Youtube TV will be launching the multiview feature, where you can watch up to four games at once.
YouTube TV is testing a feature called multiview, which allows subscribers to watch up to four pre-selected different streams at once. Currently, this feature is limited to sports content, but will gradually become available to all members in the upcoming months. Later this year, multiview will be available on the main YouTube app across TVs.
This could potentially be a preview to binge watching NFL games on Sundays in this upcoming season.
Reactions to Youtube TV's Price Hike
How to Cancel Youtube TV
If the price hike is too much for you, here's how you can cancel YouTube TV.
Open a web browser and go to tv.youtube.com on your computer or mobile device.
Sign in to your YouTube TV account.
Click on your profile picture in the top right corner of the screen.
Select "Settings" from the drop-down menu.
Click on "Membership" on the left-hand side of the screen.
Select "Deactivate Membership" at the bottom of the screen.
Choose a reason for canceling and click "Continue to Cancel".
Click "Pause or Cancel Membership".
Follow the prompts to confirm your cancellation.
Once confirmed, your YouTube TV subscription will be canceled.
Youtube TV Plan FAQ
What channels are included in the YouTube TV Base Plan?
The YouTube TV Base Plan includes popular channels such as ABC, CBS, NBC, FOX, ESPN, CNN, and many others. The specific lineup may vary depending on your location, and you can view the complete list of channels available in your area by visiting the YouTube TV website.
Can I add extra channels or packages to my YouTube TV subscription?
Yes, you can add various premium networks and channel packages to your YouTube TV subscription. Some of the available add-ons include HBO Max, Showtime, Starz, and sports packages like NBA League Pass and MLB.TV. The 4K Plus add-on offers select content in 4K resolution and unlimited concurrent streams at home.
How much does YouTube TV cost, and are there any promotions available?
As of April 18, 2023, the YouTube TV Base Plan costs $72.99 per month. Promotions may be available from time to time, so keep an eye on the YouTube TV website for any special offers. The 4K Plus add-on is available at a promotional price of $4.99/month for new subscribers for the first 12 months.
How many devices can stream YouTube TV at the same time?
With the YouTube TV Base Plan, you can stream on up to three devices simultaneously. If you subscribe to the 4K Plus add-on, you will get unlimited concurrent streams at home.
Can I watch YouTube TV on multiple devices and platforms?
Yes, YouTube TV is available on various devices and platforms, including smartphones, tablets, computers, and smart TVs. Some of the supported devices include Android, iOS, Chromecast, Roku, Apple TV, Amazon Fire TV, and gaming consoles like Xbox. For a complete list of supported devices, visit the YouTube TV Help Center.
Can I Purchase Networks A La Carte Without a YouTube TV Base Plan?
YouTube TV subscribers have the option to purchase individual networks without subscribing to the Base Plan. To see which networks are available without the Base Plan, open the YouTube TV app and go to Settings > Membership. A list of networks will be available, including:
Hallmark Movies Now
Showtime
Starz
NBA League Pass
MGM+
Shudder
Sundance Now
ALLBLK
Acorn TV
HBO Max
Cinemax
IFC Films Unlimited
Curiosity Stream
Dove
CONtv
Docurama
Law & Crime
VSiN
Outside TV Features