Samsung Galaxy Watch owners have good news coming their way, as the One UI 5 Watch beta now allows wearers to transfer their watches to new phones without resetting them.
Previously, this was quite an inconvenience for those frequently switching or updating their devices. With the Wear OS backups and restores feature, the watch still requires a reset to connect to a new phone.
Enhanced Connectivity on One UI 5 Watch Beta
A Galaxy Watch owner running the One UI 5 Watch beta shared on Reddit that this improved connectivity is now possible if both the new phone and watch are using the same Google account. It remains unclear whether Google will integrate this feature into its Pixel Watches, but users certainly hope Wear OS will come up with a Samsung-like solution in the near future.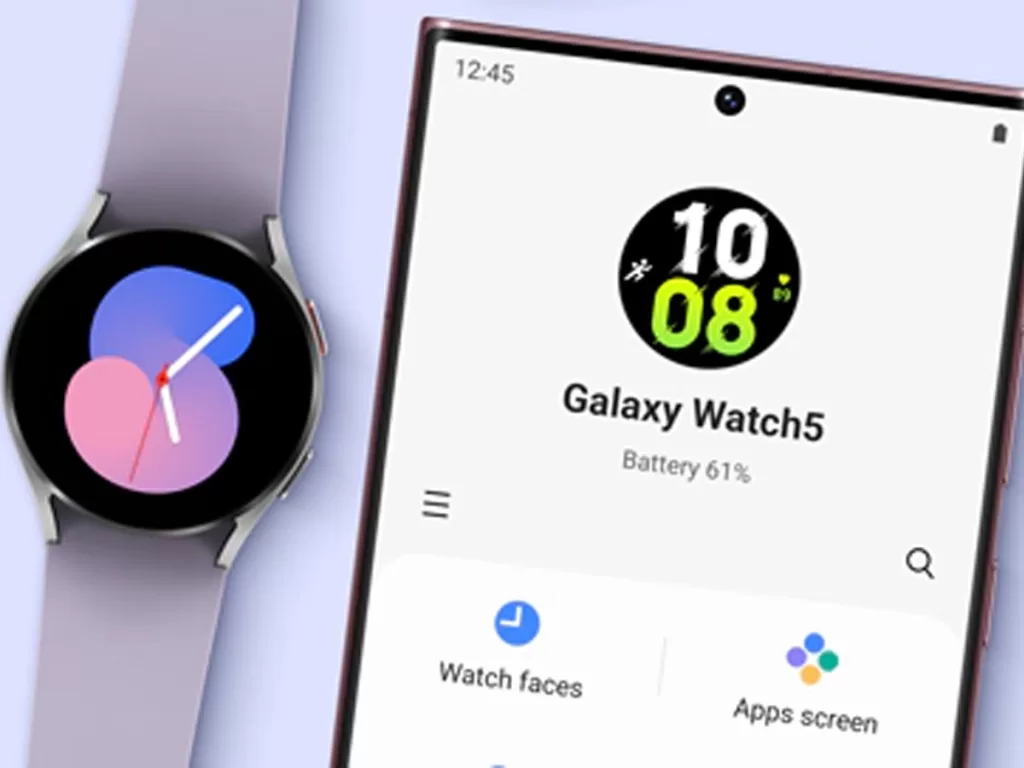 Adopting this feature would be pivotal for both Apple and Google-powered watches, as Fitbit has already provided a solution to this problem.
Samsung's Influence on Android Smartwatches
Samsung is renowned for crafting some of the best Android smartwatches available. Despite being released in 2021, the Galaxy Watch 4 Classic remains an alluring option thanks to its rotating bezel. The 2022 Galaxy Watch 5 series takes it up a notch by offering all-day battery life, quicker charging speeds, and a more durable design.
For 2023, Samsung is working hard on developing the Galaxy Watch 6 lineup, which could be characterized by a physical rotating bezel and an even more advanced processor. With rumors swirling around their debut in July of this year, these two smartwatches are taking significant strides toward their official launch.
FCC Approval for the Upcoming Galaxy Watch 6 Lineup
The Galaxy Watch 6 and its Pro counterpart have recently been spotted in an FCC listing by SnoopyTech, which is a significant milestone as every U.S. consumer device must obtain regulatory clearances before hitting the market. The FCC listing does not divulge any new information about the forthcoming smartwatches but does confirm their model numbers: 40mm Galaxy Watch 6 (RM930) and the 44mm variant (RM940).
Both wearables will employ the ER-OR900 charger, which is the same one used by the Galaxy Watch 5 series. Consequently, users can assume that the charging speed will be consistent throughout Samsung's 2023 smartwatch offerings.
Samsung's Early Unpacked Event for the Galaxy Watch 6
Rumors suggest that Samsung has moved up its second Galaxy Unpacked event of 2023 to the last week of July. The event will take place in South Korea, according to a company executive. Along with launching the innovative Galaxy Watch 6 lineup and its Classic/Pro sibling featuring a physical rotating bezel, Samsung is expected to announce the Galaxy Z Fold 5 and Flip 5 during this crucial event. There are also speculations surrounding a potential mixed reality XR headset reveal, though nothing has been confirmed yet.
Considering Samsung's significant developments in its smartwatch department and commitment to user convenience, fans eagerly await new releases and improvements on existing models.