Welcome to another installment of our troubleshooting series where we help owners of the #Samsung #Galaxy #S7 fix the issues that they might be having with their phone. Today we will tackle the Galaxy S7 stopped receiving text messages issue & other related problems. As we all know, text messaging has become an important form of communication ever since the mobile phone became popular. While this model has excellent messaging tools sometimes some problems can occur which we will be looking at today.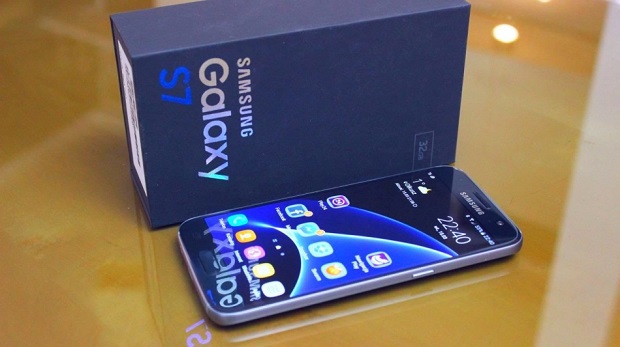 If you own a Samsung Galaxy S7 or any other Android device for that matter then feel free to contact us using this form. We will be more than happy to assist you with any concern that you may have with your device. This is a free service we are offering with no strings attached. We however ask that when you do contact us try to be as detailed as possible so that an accurate assessment can be made and the correct solution can be given.  
If you would like to browse the previous parts in this series then check out this link.  
You may also reach us at our Facebook and Google+ social media accounts.
S7 Stopped Receiving Text Messages
Problem: my s7 has all of a sudden stopped receiving text messages from anyone, i can send then but cannot receive them. i've restored factory settings, forced stop on app restarted. done the hold volume and power and home key reboot, nothing is working
Solution: If you have already performed a factory reset then it's safe to say that the problem might not be caused by your phone.
Try removing the SIM card of your phone and if you have another phone insert it in there and check if the same issue occurs. If it does then this could already be a SIM or account related problem. You will need to contact your carrier regarding this matter.
S7 Not Receiving Message From One Contact
Problem: I'm not able to receive texts messages from one of my contacts. But they can receive them from me. I tried sending a group text to this person and one other person and it worked. I could see when they replied. The persons phone whose messages I'm not receiving is also an android
Solution: When cases like this occur the problem is usually caused by the specific number being blocked in your phone. Try to check if you have any blocked messages by performing the steps listed below.
Go into your Messages app

Tap on "More" in the top right corner and tap on Settings

Select Block messages

Select Blocked Messages to view the messages that have been blocked

Go back to Block Messages

Tap on Block List. Here you can manage the numbers that you add or remove from the list.
S7 Not Receiving First Message In Group Message When Using Message+ App
Problem: My Samsung Galaxy S7 is only a month old, but I've noticed this problem for as long as I've had it. Anytime someone starts a group message with me and other people, I never receive the first message. My phone doesn't typically have any issues receiving and downloading group messages except for the first one. Not sure how much it matters but I'm using the Message+ app instead of Samsung's stock Messages app.
Solution: Try clearing the cache and data of the Message+ app from the application manager then check if the same issue still occurs. If it does then try isolating the app itself by using the stock messenger app. If the issue does not occur with the stock messenger app then this could be caused by a bug in the Message+ app itself which should be fixed with an update.
S7 Cannot Send Or Receive Videos Using Messages App
Problem: Hi, so I have a galaxy s7 and it works perfectly fine except for when people try sending me videos and i try sending them videos. I tried sending my friend a video(via phone number) and it kept saying failed. Then when friends send me videos it says downloading but then it says that the download failed and that I should try again later but still everytime I try it still fails to download and says "failed to download attachment from multimedia, try again later". And Same with when I try sending videos. It just won't work. And I can send text messages and receive them just fine but not videos.
Solution: Try to check if you can send pictures using the messages app. If you can't then listed below are the steps that you need to do to fix this problem.
Make sure that you have a mobile data subscription.

Make sure that the mobile data switch of your phone is enabled and that the phone has a good mobile data signal.

Make sure that the APN setting of your phone matches the one your carrier is using. If necessary make the required changes in your phone.
S7 Delay In Receiving MMS
Problem: My galaxy s7 receives responses to my MMS messages hours after they are sent and in the most random order in regards to group messages. Sometimes I get a response an hour later and respond to it then get three other responses timestamp prior to me sending my message. Also, I receive pictures hours after they are sent. The phone is brand new. I will have had it all week tomorrow.
Solution: This problem is usually caused by a weak mobile data signal in your particular area. Since MMS requires a mobile data to be sent and received it is best to have a good data signal. Try going to a different area where the signal is strong then check if the issue still occurs.
This issue can also be caused by a glitch in the messaging app itself. If this is the case then you should try clearing the cache and data of the messaging app from the application manager.
Feel free to send us your questions, suggestions and problems you've encountered while using your Android phone. We support every Android device that is available in the market today. And don't worry, we won't charge you a single penny for your questions. Contact us using this form. We read every message we receive can't guarantee a quick response. If we were able to help you, please help us spread the word by sharing our posts with your friends.