Text messaging has become one of the most widely used forms of communication today due to the popularity of smartphones. The #Samsung #Galaxy #S7 is one such smartphone that is an excellent text messaging tool as it allows not only text to be sent to your contact list but pictures and even audio files as well. There are however instances when using this phone that certain messaging issues can occur which we will be addressing today. In this latest installment of our troubleshooting series we will tackle the Galaxy S7 sending duplicate text message issue & other related problems.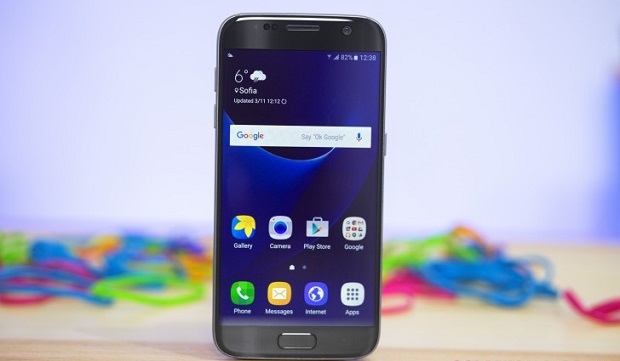 If you own a Samsung Galaxy S7 or any other Android device for that matter then feel free to contact us using this form. We will be more than happy to assist you with any concern that you may have with your device. This is a free service we are offering with no strings attached. We however ask that when you do contact us try to be as detailed as possible so that an accurate assessment can be made and the correct solution can be given.  
If you would like to browse the previous parts in this series then check out this link.  
You may also reach us at our Facebook and Google+ social media accounts.
S7 Sending Duplicate Text Message
Problem: I've been searching everywhere for an answer to this problem but nothing i've found seems to work. Essentially what's happened is that my phone is sending duplicate and sometimes triplicate text messages consistently to numerous individuals. i'm using the third party app 'messenger'. once i switch to the native app, the problem seems to stop. what i've thus tried is disabling all permissions from the native app, which still hasn't resolved the issue. the only way the problem stops, temporarily, is when i force stop the application. However, whenever i open another app and resume texting, the problem arises again and the native app seems to run in the background and texts seem to want to send through both applications. Have you run into this problem before, is there an easier solution other than rooting the phone and disabling messages, is there a way to permanently force stop an app without disabling it so i don't have to root it?
Solution: What you need to do first in this case is to update the apps installed in your phone. The update might fix this glitch where duplicate text messages are being sent.
You should also try to clear the cache and data of the stock messaging app then check if the issue disappears.
If the issue still occurs then you might need to refrain from using the messenger app and use the stock messaging app in the meantime as a temporary solution. The reason behind this is that a system update is needed for the stock messaging app to stop working whenever a third party messaging app is used.
S7 Not Receiving Text Message
Problem: I purchased 2 samsung galaxy s7 actives from AT&T about a month and half ago. Since then a text can be sent from one but the other will not receive. This happens with others also. Also when we are sent a picture it says failed to download. I am very frustrated. Please advise what to do. These phones are not cheap and we are having to pay monthly next plan payments on phones that don't work properly. THESE ARE THE ACTIVE PHONE but it wasn't listed.
Solution: To be able to send and receive picture messages your phone must have an active mobile data subscription and the mobile data switch of your phone should be turned on. Another thing that you should check if APN setting of the phone. Make sure that this setting matches the settings used by AT&T which we have listed below.
Name: ATT HSPA+

APN: phone

Proxy: <Leave in Blank>

Port: <Leave in Blank>

Username: <Leave in Blank>

Password: <Leave in Blank>

Server: <Leave in Blank>

MMSC: https://mmsc.mobile.att.net

MMS proxy: proxy.mobile.att.net

MMS port: 80

MCC: 310

MNC: 410

Authentication type: <Leave in Blank>

APN type: default,supl,mms,hipri

APN Protocol: Leave it to the Default one

Bearer: leave it to the Default one
S7 Keyboard Types On Its Own
Problem: I have a galaxy s7 and frequently the keyboard gets a mind of its own. I can actually put the phone on the table and watch it type various letters and shapes all by itself. I have to close the screen down to stop this or sometimes I have to power down. Help.
Solution: The first thing that you should do for this issue is to check if a third party app is causing the problem by starting the phone in Safe Mode. When the phone is working in this mode only the pre-installed apps are allowed to run while apps you downloaded are prevented from running. If the problem doesn't occur in this mode then it could be caused by an app you downloaded. Find out what app this is and uninstall it.
If the issue occurs even in Safe Mode then I suggest that you backup your phone data then do a factory reset. Should the reset fail to fix the problem then you should bring your phone to a service center and have it checked.
S7 Unfortunately Messages Has Stopped Working Error
Problem: I have the Samsung galaxy s7 active and I keep getting the error "unfortunately messages has stopped working". I've tried turning off my phone, restarting and also tried safe mode. I also tried deleting a newer app that I installed to see if that had anything to do with it. That didn't help.
Solution: The best way to deal with this issue is to clear the cache and data of the messaging app. This deletes the temporary data of the app which could be causing the problem. If the problem persists then perform the troubleshooting steps listed below.
Start the phone in Safe Mode. Try to check if the error still occurs in this mode. If it doesn't then it could be caused by an app you downloaded. Find out what app this is and uninstall it.

Wipe the cache partition of your phone from the recovery mode. Restart the phone then check if the issue still occurs.

Backup your phone data then do a factory reset.
Feel free to send us your questions, suggestions and problems you've encountered while using your Android phone. We support every Android device that is available in the market today. And don't worry, we won't charge you a single penny for your questions. Contact us using this form. We read every message we receive can't guarantee a quick response. If we were able to help you, please help us spread the word by sharing our posts with your friends.