The #Samsung #Galaxy #S6 is a former flagship phone released in 2015 that has still a huge consumer base today. Although it is an old model it is still quite capable of providing a great user experience. This is due to the powerful hardware components that the phone uses as well as the constant software updates that it is getting. You'll be surprised to know that this phone can even outperform some of the latest mid range models in the market today.  Sometimes though some issues can occur on this phone which we will be addressing today. In this latest installment of our troubleshooting series we will tackle the Galaxy S6 activation is incomplete error & other related problems.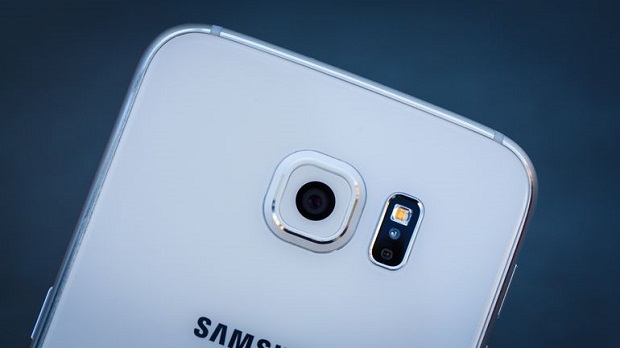 If you own a Samsung Galaxy S6 or any other Android device for that matter then feel free to contact us using this form. We will be more than happy to assist you with any concern that you may have with your device. This is a free service we are offering with no strings attached. We however ask that when you do contact us try to be as detailed as possible so that an accurate assessment can be made and the correct solution can be given.  
If you would like to browse the previous parts in this series then check out this link.  
You may also reach us at our Facebook and Google+ social media accounts.
S6 Activation Is Incomplete Error
Problem: I bought this galaxy s6 off Amazon used and when I went to set it up it got to the activation part and it said "Activation Incomplete your phone will try again when you restart" I've tried everything even completely factory resetting the phone.
Solution: If this is the first time you are trying to activate the phone then what you should do is to turn off the Wi-Fi then restart the device. Before turning on the phone make sure that the SIM card is properly inserted and that it is active.
To activate the phone properly follow the steps listed below.
Turn on the phone

Tap Activate My Phone

Enter your zip code or select your state then tap Next

Select an area code exchange for your area then tap Next.

From the 'Review Your Plan' screen, verify the plan then tap Next.

Enter the appropriate info into the required fields

From the 'Set Up My Verizon & Security screen create My Verizon User ID and Password, Security Code, Security Question then tap Next.

From the 'Choose a Payment Option' screen select  either credit card or refill card.

Enter the appropriate payment info then tap Next.

Tap OK to complete activation which should take about 15 minutes.
You can also activate your phone online by going to this address https://billpaysvc.verizonwireless.com/vzwprepay/prepay/nos/showPhoneActivationPage.action or you can also call *22898 to activate your phone.
S6 Not Getting Service
Problem: I sent this message because I have a problem with my phone, which is (Galaxy S6 -SM-G920P ). I have been having problems with my phone for months, the problem is that I get no service most of the time, dropped calls, searching for service, and emergency calls only. But two days ago I did (NV REBUILD) and immediately my phone kept restarting so I flashed the latest ROM and now my device stuck on sprint logo and restart itself. I googled for a solution But nothing was helpful. could you please help me to get over this problem?
Solution: The best thing that you can do right now is to flash your phone again with its updated firmware file but this time make sure that the firmware is compatible with your Sprint device. You should download the firmware file again, I recommend getting it from the Sammobile website. Once you have flashed the phone try to check if any of the issue still occurs. If the phone proceed to boot up but you are still having no service issues then perform the troubleshooting steps listed below.
Try checking if the issue occurs when you go to a different location. This way you can check if the problem is caused by a weak network signal in your area.

Try to check if the SIM card is causing the problem by either inserting another SIM card in your phone or removing the SIM from your device and inserting it in another phone.
In case the above steps fails to fix the problem then I recommend that you bring your phone to a service center and have it checked.
S6 Software Update Fails
Problem: I just noticed my phone hasn't updated in some time so I went into system updates, it tells me there is an update available it goes thru the whole process which does take at least 15-20 minutes, it says it's updated but then it tells me the update failed.  I've done this many times and don't know what else to do.   HELP PLEASE.
Solution: What you will want to do first in this case is to try updating the phone software using Smart Switch. If the phone fails to update then your other option is to backup your phone data then do a factory reset. Once the reset is complete proceed with updating your phone software.
S6 Freezing And Non-Responsive
Problem: Hi, My phone is freezing and sometimes non responsive. It's been suggested I make sure to install the latest updates but it doesn't seem to be listed. I go to settings then about this device and all it shows is the software version, no update option. I look forward to any help with this. Many thanks
Solution: A phone will freeze or become unresponsive mainly because of some software glitch and to some lesser extent a hardware problem. What we will do now is to tackle any software related factors first by following the troubleshooting steps listed below.
Try to check if an app you recently installed is causing the problem by starting the phone in Safe Mode. When the phone is operating in this mode only the pre-installed apps are allowed to run. If the issue does not occur in this mode then it could be caused by a downloaded app. Find out what app this is and uninstall it.

Wipe the cache partition of your phone from the recovery mode.

Backup your phone data then do a factory reset.
In case the above steps fails to fix the problem then you should bring your phone to a service center and have it checked as this could already be a hardware related problem.
S6 Apps Missing After Restarting Phone
Problem: When I turned my phone back on after it ran out of battery, several apps disappeared, including the Google play store and Facebook messenger. Can't find a way to get back Google play store, and when I try and install messenger from the online play store, it just tells me messenger is about to be installed, then does nothing. Thanks for any help
Solution: Try restarting the phone again as this might just be caused by a software glitch. If the problem persists then I suggest that you backup your phone data then do a factory reset. In case the problem does not get fixed after a reset then you should consider flashing your phone with its updated stock firmware file. You can get this file from the Sammobile website which is also where you can get the instructions on how to flash your phone.
S6 Apps Have Stopped Working
Problem: Some of the apps on my phone have stopped working. When I try to open them a message pops up to say this app has stopped. One app even said an important service is temporarily unavailable so this app cannot be opened. I have tried to uninstall and reinstall the apps. I have tried to delete caches and I have tried to restart my phone.
Solution: What you will want to do right now is to wipe the cache partition of the phone from the recovery mode. Once this is done try to check if the problem still occurs. If it does then you will need to backup your phone data then do a factory reset.
S6 Not Upgrading To Nougat
Problem: Hi, Just want to upgrade my Samsung Galaxy S6 to Nougat but there's no notification in my phone that the upgrade is available. Thanks in advance!
Solution: You will need to confirm first if the update has already been released by your carrier. In case it already has and you are still not getting it then you should check if your phone meets the conditions listed below.
Your phone must not be rooted

Your phone must not be running on a custom software.

If you had your phone unlocked then it should be running on its original network so that it can access the update servers.
If your phone meets the conditions listed above and it is still not getting updates then try updating your phone using Smart Switch.
If the above step fails to update your phone then you should consider flashing the updated firmware file using Odin.