One of the best Android smartphones that you can get in the market right now is the #Samsung #Galaxy #S7Edge. It not only looks good but the phone performs well thanks to its powerful hardware. It comes with several outstanding features such as a Snapdragon or Exynos processor combined with 4GB of RAM, a 12 MP dual pixel camera that takes amazing shots, and a 3600 mAh battery just to name a few. If you are planning to get this phone then you might want to wait until the #S8 is released as the price of this device will surely be reduced as what is normally done in the industry. Although this phone is being used by a lot of people as their reliable daily driver there are instances when certain issues can occur which we will be addressing today. In this latest installment of our troubleshooting series we will tackle the Galaxy S7 Edge fast charging not working after software update issue & other related problems.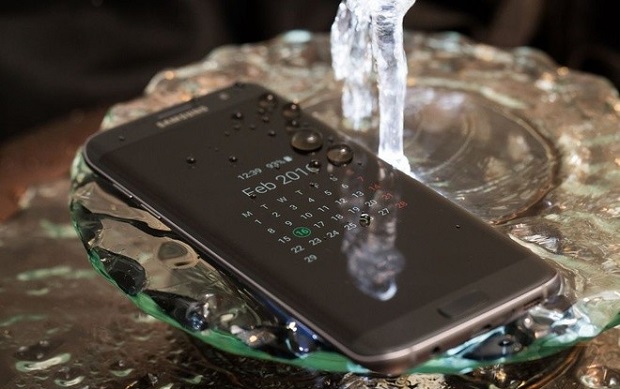 If you own a Samsung Galaxy S7 Edge or any other Android device for that matter then feel free to contact us using this form. We will be more than happy to assist you with any concern that you may have with your device. This is a free service we are offering with no strings attached. We however ask that when you do contact us try to be as detailed as possible so that an accurate assessment can be made and the correct solution can be given.  
If you would like to browse the previous parts in this series then check out this link.  
You may also reach us at our Facebook and Google+ social media accounts.
S7 Edge Fast Charging Not Working After Software Update
Problem: I did the new software update the morning of march 30th 2017 and ever since then my fast charging has not worked it now takes almost 6hrs to full charge my phone!!!! I have rebooted it cleared the cache and nothing has worked to fix this issue
Solution: The first thing that you need to do in this particular problem is to make sure that the charging port of your phone is free from any dirt or debris. To do this just use a can of compressed air to clean your phone. If the issue still persists then follow the troubleshooting steps listed below.
Try using a different charging cord to charge your phone. Make sure to check that this cord works with other devices.

Try using a different wall charger. The charger should have an output rating of at least 2 Amps.
If the above steps fail to fix the problem then it possible that this is caused by a software glitch. You will need to backup your phone data then do a factory reset to fix this problem.
S7 Edge Not Turning On After Software Update
Problem: Downloaded the latest software last night between 2 am & 5 am. got up this morning the screen was blank, will not switch on or charge or no battery symbol. have checked charger that's fine. just phone dead, was fine till upgrade
Solution: The first thing that you will need to do in this particular case is to make sure that the battery of the phone has sufficient charge. In order to do this follow the steps listed below.
Clean the charging port of the phone using a can of compressed air.

Charge your phone for at least 20 minutes using its original charger and charging cord.

If the phone does not charge then try using a different charging cord and wall charger.

Try to check if the phone can charge from a computer USB port.

If you have a wireless charger then check if your phone can charge wirelessly.
If your phone does not respond to the various charging methods then you will now need to bring your phone to a service center and have it checked.
If your phone charges but does not turn on then follow the steps listed below.
Simulate a battery pull by pressing and holding both power and volume down buttons for at least 10 seconds. Your phone should restart after this.

Try to start your phone in recovery mode. If your phone starts in this mode then you should consider doing a factory reset from here. Take note that the reset will erase your phone data.

If the phone remains unresponsive then bring it to a service center and have it checked.
S7 Edge Black Screen Not Turning On
Problem: I've had an S7 edge for 4 months now and I was watching YouTube one night when the phone started making this weird buzzing noise then it black screened. I've tried using the volume down and power key reboot option and nothing happend. I also tried charging it but still nothing, what should I do.
Solution: If you already tried doing a simulated battery pull and charging the phone which doesn't fix the problem then this could already be a hardware issue. I recommend that you bring the phone to a service center and have it checked.
S7 Edge Froze When Flashing Marshmallow
Problem: I was attempting to downgrade from Nougat back to Marshmallow, using Odin 3 v3.12, I made it to here…"emmc_appsboot.mbn" and it has froze. What can  do  now? I wanted to go back to Marshmallow, because after the upgrade my favorite app has stopped and now my "unlimited" plan is useless. Have I bricked my phone?
Solution: If your phone freezes while in the process of flashing the software then chances are it is bricked. The only way to fix this is to flash the phone again. This time I suggest that you download another copy of the firmware file that you are flashing to your phone as the file you are currently using might have a problem. Try getting the file from the Sammobile website.
S7 Edge Horizontal Grey Line On Screen
Problem: My phone samsung galaxy s7 edge works fine until yesterday while browsing fb inside the house, when i get outside i've noticed a horizontal gray line on my screen it disappear when you adjust the brightness
Related Problem: I have an s7 edge and it suddenly started flickering green on the lock. But when unlocked it was working fine. Now when i turn it on, it shows the home screen for a second and turns black. I have a couple of videos but don't know how to attach them. I've not seen this issue on the net.
Related Problem: My Samsung Galaxy s7 edge was working fine then all of a sudden it turned off by itself then when I unlocked the phone the bottom half of the screen was white and when the phone is locked half of the screen is flickering green. I was wondering if you would be able to tell me what has happened and what I can do to stop this from happening.
Related Problem: i dropped my phone accidently and noticed that i have white screen coming up on the phone . the half screen goes white and after few minutes it becomes fine. not sure what to do
Solution: The troubleshooting steps listed below applies to flickering screen issues or screen issues where the color is different.
Try checking first if an app is causing this problem by starting the phone in Safe Mode. Observe if the issue occurs in this mode. If it doesn't then there might be a downloaded app that is causing this problem. Find out what app this is and uninstall it.
If the issue occurs even in Safe Mode then try to do a factory reset. Make sure to backup your phone data before doing the reset. If the issue still occurs even after the reset then you will need to bring the phone to a service center and have it checked.
Feel free to send us your questions, suggestions and problems you've encountered while using your Android phone. We support every Android device that is available in the market today. And don't worry, we won't charge you a single penny for your questions. Contact us using this form. We read every message we receive can't guarantee a quick response. If we were able to help you, please help us spread the word by sharing our posts with your friends.