When getting a new message, phone call, or notification from an app your phone is most likely set to emit a sound. The #Samsung #Galaxy #S6 for instance allows its user to configure various sound options for different notification types. This is quite useful in immediately distinguishing what type of notification you have received. There are however instances when sound related problems can occur on the device. In this latest installment of our troubleshooting series we will tackle the Galaxy S6 notification sounds not working issue & other related problems.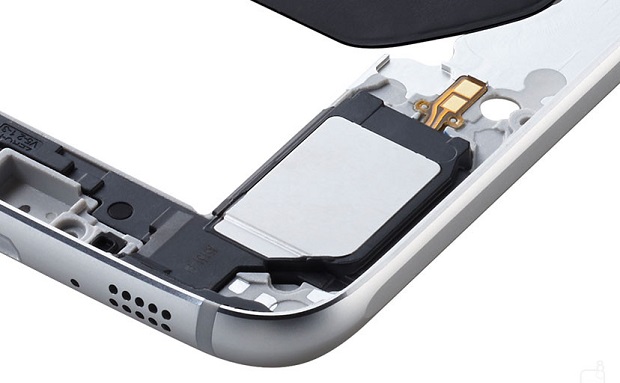 If you own a Samsung Galaxy S6  or any other Android device for that matter then feel free to contact us using this form. We will be more than happy to assist you with any concern that you may have with your device. This is a free service we are offering with no strings attached. We however ask that when you do contact us try to be as detailed as possible so that an accurate assessment can be made and the correct solution can be given.  
If you would like to browse the previous parts in this series then check out this link.  
You may also reach us at our Facebook and Google+ social media accounts.
S6 Notification Sounds Not Working
Problem: Both a friend and I recently updated the new Marshmallow….was super excited.  The problem we're having is that our notification sounds won't work with texting.  We have both gone through our settings , tried to reload the sounds, restarted the phones, everything we can think of and nothing is working.  Ringtones work fine.  Obviously we can't just take the back off and remove the battery….thanks Galaxy(not).  Any suggestions would be greatly appreciated.  We're both pretty tech smart, but we are missing this one completely.  I've reset it so many times I'm losing my mind!  Help!
Solution: The first thing you need to do in this case is to check the sound settings of your phone. Id the volume set to maximum? Have you tried using a different ringtone? Is the phone set to notify you using the message ringtone whenever a text arrives? Once you have checked the sound settings and the issue still remains the next step is to check if a third party app installed in your phone is causing the problem. To do this just start the phone in Safe Mode. in this mode only the pre-installed apps are allowed to run while apps you downloaded are disabled. Check if the issue still occurs in this mode. If it doesn't then it is most likely caused by an app. Find out what app this is and uninstall it.
If the above steps fail to resolve the problem and seeing that this occurred right after a software update then I suggest you do a factory reset. Make sure to backup your phone data before doing this step.
S6 Sound Not Clear
Problem: Whenever I listen any video,  on YouTube or Facebook any video.  Sound isn't clear when I stop the video and start again is ok for 2, 3 seconds and then again. Not quite sure how to name that but sound isn't clear but if I put headphones everything is perfect.  All my sound effects were on and off I tried everything looking on YouTube or Google it. I did not find similar problem.  I can hear the sound is like stops and go kind of mixed up it just not clear impossible to listen any video.
Any advice what could I do? This phone is European version phone on sim card that is unlocked to any mobile provider.
Solution: Since you mentioned that if you put on a pair of headphones the issue disappears then the problem could be due to a faulty speaker. To further check if this is the case follow the troubleshooting steps listed below. Move to the next step should the problem still occur.
Start the phone in recovery mode then wipe its cache partition.

Start the phone in Safe Mode. When the phone is in this mode only the pre-installed apps are allowed to run. Check if the issue occurs in this mode. If it doesn't then it could be caused by an app. Find out what app this is and uninstall it.

Backup your phone data then do a factory reset.
If after following the steps listed above the issue still remains then this is most likely caused by a faulty speaker already. I suggest that you bring your phone to a service center and have this checked.
S6 Cannot Disable Instagram Notification Sound
Problem: After the latest update, even when the sound is off, I cannot disable the sound notifications from Instagram, unless I completely disable all notifications from the app. So now I have to randomly check the app for any notifications. When I didn't disable it, I was being awakened by the random chiming of the notifications and the only other fix (because turning the sound does not fix it)  is the "do not disturb" feature.  However, the app's sound should not be an issue like this.  It should not have to be this difficult to disable sound when you turn off ringer.
Solution: If this issue only occurs on the Instagram app then this is where we will concentrate the troubleshooting steps on. The first thing you need to do in this case is to clear the cache and data of the Instagram app from the Application Manager. This will delete the temporary data of the app. Once this is done you will need to login back into your account. Check if the issue still occurs. If it does then I suggest you uninstall the app then install  a fresh version from the Google Play Store.
S6 Bluetooth Disconnect When Phone Connects To Wi-Fi
Problem: I have a Samsung Galaxy s6 running XtreStoLite Deo Mod v.2.4 – XXU3COI9. My problem is occurring when I listen to podcasts via my bluetooth headset. All of a sudden the phone will play mid-podcast via the phone speakers rather than from the headset. I've noticed that it happens when i leave my home and then again when i arrive at my university and vice versa when i commute home. I've tried to find a pattern and it seems to have to do with the dis-/connection of WIFI. I haven't been able to find any solution to this (or anyone else with this issue). Any suggestions are appreciated.
Solution: Since your phone is running on a custom ROM try checking if there are any updates to the ROM and update your phone accordingly. This could be caused by a bug in the current system that can be resolved by an update.
If no new updates are available then another option is to do a factory reset. Make sure to backup your data before doing the reset. Once the reset is done check if you are still having the same problem.
One last troubleshooting step that you should consider is to flash the original stock firmware back to your phone then check if the problem still occurs.
S6 Microphone Not Working
Problem: Hi my mics not working people only can hear me when i put them on loud speaker . I've had this twice now first time i had to send it away it getting ridiculous now please can you help.
Solution: To confirm if the microphone is working or not try making a voice recording using the voice recorder app. If you can't hear anything when you playback the file then proceed with backing up your phone data and doing a factory reset. Once the reset is done check if the issue still occurs. If it does then this is most likely caused by a faulty microphone. I suggest that you have this checked at a service center if this is the case.
Feel free to send us your questions, suggestions and problems you've encountered while using your Android phone. We support every Android device that is available in the market today. And don't worry, we won't charge you a single penny for your questions. Contact us using this form. We read every message we receive can't guarantee a quick response. If we were able to help you, please help us spread the word by sharing our posts with your friends.