The error message "Unfortunately, Music has stopped" on your Samsung Galaxy S6 basically tells  you about the music app that stopped working or crashed for some reason. It maybe due to the issue with the app itself or a sign that the phone is currently bugged by a serious firmware issue. It's difficult to know which is which that's why we need to troubleshoot.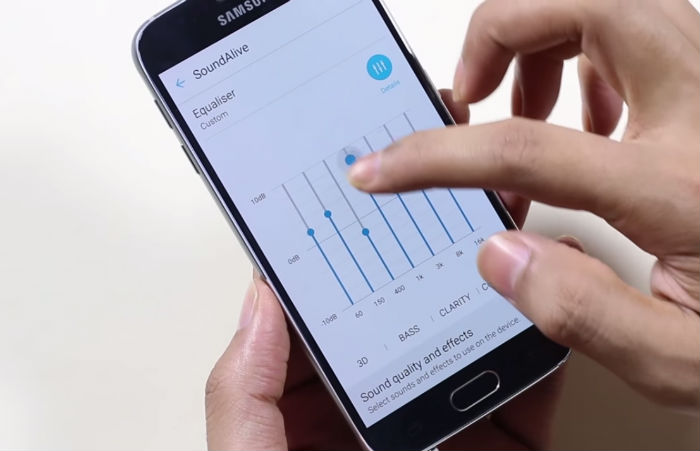 So, in this post, I will guide you on how to troubleshoot your phone that shows up this error message. I will also help you figure out why music playback often stops when you play music. So, continue reading below to understand why this error occurs and know what to do to fix it.
For those who are looking for a solution to a totally different issue, visit our troubleshooting page for we have already addressed hundreds of problems since we started supporting this device. Find issues that are the same or similar with yours and use the solutions and/or troubleshooting guides we suggested. If they don't work for you or if you need further assistance, then fill up our Android issues questionnaire and hit submit to contact us.
Galaxy S6 shows up "Unfortunately, Music has stopped" error
Problem: Hi. Every time I open the app for music, I keep getting the error "Unfortunately, music has stopped." I think it started a few days ago it just started to show up and I'm not really sure what caused it. I just opened the app like I normally do when I listen to my music I saved locally and then the error showed up. At first, I hit OK and the error went away and I was even able to use the app and listen to music. But the next time, the app won't open anymore, it's replaced with that error. Is it a serious issue? Can you help?
Troubleshooting: App crashes are often considered minor issues for as long as they are app-related. There are, however, crashes that are only symptoms to a much more serious firmware problem. In this case, however, we still can't tell if the problem is just with the app or if you have to deal with a totally different issue. So, we need to troubleshoot your device so we would have an idea as to the cause of the problem as well as what you need to do to fix it. So, try these steps…
Step 1: Clear the cache and data of the Music app
Don't worry, your music tracks won't be deleted if you did this as they're saved online or in a directory that can't be flushed when the app is reset. Here's how you do it…
From any Home screen, tap Apps.

Tap Settings.

Scroll to 'APPLICATIONS,' then tap Application manager.

Swipe right to the ALL screen.

Scroll to and tap Music.

Tap Clear cache.

Tap Clear data button, then OK.
After this, try to open the app and if the error still shows up, move on.
Step 2: Boot your phone up in safe mode
This will temporarily disable all third-party apps so if one of them is causing the problem or triggering the error, then the warning box shouldn't show up in safe mode. This is how you start your device in safe mode:
Press and hold the Volume Down and Power keys for 20 to 30 seconds.

Once you see the Samsung logo, release the Power key immediately but continue pressing the Volume Down key.

Your phone should continue booting up and you will be prompted to unlock your phone as usual.

You will know if the phone successfully booted in safe mode if the text "Safe mode" is displayed at the lower-left corner of the screen.
If the error still shows up, then the next step might help.
Step 3: Delete the system caches so they'll be replaced
It's important you do this prior to the reset as it rules out the possibility that the problem is caused by some corrupt system caches.
Turn off the device.

Press and hold the following three buttons at the same time: Volume Up key, Home key, and Power key.

When the phone vibrates, release the Power key but continue to press and hold the Volume Up key and the Home key.

When the Android System Recovery screen appears, release the Volume Up and Home keys.

Press the Volume Down key to highlight 'wipe cache partition.'

Press the Power key to select.

When the wipe cache partition is complete, 'Reboot system now' is highlighted.

Press the Power key to restart the device.
Step 4: Perform Master Reset
The error message "Unfortunately, Music has stopped" is actually a minor problem but since the error still shows up after wiping the cache partition, then you must backup your data and files, disable anti-theft and then reset your phone. Here's how you disable anti-theft…
From the Home screen, tap Apps.

Tap Settings.

Tap Accounts.

Tap Google.

Tap the Google ID email address. Repeat for each Google email address.

Tap MORE.

Tap Remove account.

Tap REMOVE ACCOUNT to confirm.
And this is how you reset your phone…
Turn off your Samsung Galaxy S6 Edge.

Press and hold the Volume Up, Home and Power keys together.

When the device powers on and displays 'Power on logo', release all keys and the Android icon will appear on the screen.

Wait until the Android Recovery Screen appears after about 30 seconds.

Using the Volume Down key, highlight the option, 'wipe data/factory reset' and press the Power key to select it.

Press the Vol Down button again until the option 'Yes — delete all user data' is highlighted and then press the Power key to select it.

After the reset is complete, highlight 'Reboot system now' and hit the Power key to restart the phone.
I hope this helps.
Samsung Galaxy S6 Music randomly stops while playing
Problem: My Samsung S6 was updated a few days ago and I'm now having issues playing music, I get about 20 seconds then music stops,it's as if it's pausing because its still shows on screen but you have to keep pressing play for it to come back on but it happens all the time.This happens with radio and with songs I've downloaded and also with youtube.I've tried rebooting etc but still no joy. Hope you can help. Thanks!
Solution: Usually, this type of issue occurs if the system caches and data are not compatible with the new firmware. Although an update fixes bugs and enhances device performance, sometimes it is also the main reason why the problem get worse. So, what we have to do now is to focus troubleshooting in the software department of your phone to determine what caused the issue and possibly fix it. Here are the steps that you should do:
Step 1: Restart your phone in Safe mode for there might be apps triggered it
The purpose of booting your phone in safe mode is to figure it out if one of the apps you installed creates conflict to the other apps or to the firmware itself and makes the device to function abnormally. But take note that safe mode is only an Android environment wherein only the pre-installed apps will run in the system. So, if the issue is not happening while in this mode, then an app caused it. Try to find that app and uninstall it to fix the problem.
Step 2: Clear the cache and data of your Music App
Since, there is no culprit on your apps there might be another factor initiated the problem. In this instance, we recommend you to reset the app to clear its cache and data to ensure that all of it are compatible next time you have to reboot the device. Don't you worry, this procedure won't delete your important files, instead, it will fix the issue if it is caused by corrupted files.
After resetting the app observe closely if the music still stop. If so, jump over to the next method for further troubleshooting.
Step 3: Delete the system cache of your phone for it might be corrupted
More often, due to the update it is not far that the system caches had been corrupted and incompatible to the new system and triggered the issue to occur without apparent reason. So, what we have to do now is similar on deleting the app's cache and data. But this time, we have to clear the system caches to force the device to create new one and could run smoothly in the system. Follow the steps above on how to wipe cache partition.
Step 5: Perform Master reset
After all the procedures you performed and the issue still not fix, then it might be a major firmware problem and your last resort is to bring the device back to its default settings. But remember, this procedure will delete all your files and data once you proceed. So, before you have to do the method make sure to transfer all of it to your SD card or to your personal computer.
CONNECT WITH US
We are always open to your problems, questions and suggestions, so feel free to contact us by filling up this form. We support every Android device available and we are serious in what we do. This is a free service we offer and we won't charge you a penny for it. But please note that we receive hundreds of emails every day and it's impossible for us to respond to every single one of them. But rest assured we read every message we receive. For those whom we've helped, please spread the word by sharing our posts to your friends or by simply liking our Facebook and Google+ page or follow us on Twitter.