We already published a few troubleshooting guides for the Samsung Galaxy S6 Edge Plus (#Samsung #GalaxyS6EdgePlus) that won't turn on but this time, I will address an issue with the unit that won't turn off. Basically, this problem is the same as the system crash, which renders the phone unresponsive for several minutes or until the owner acts on it.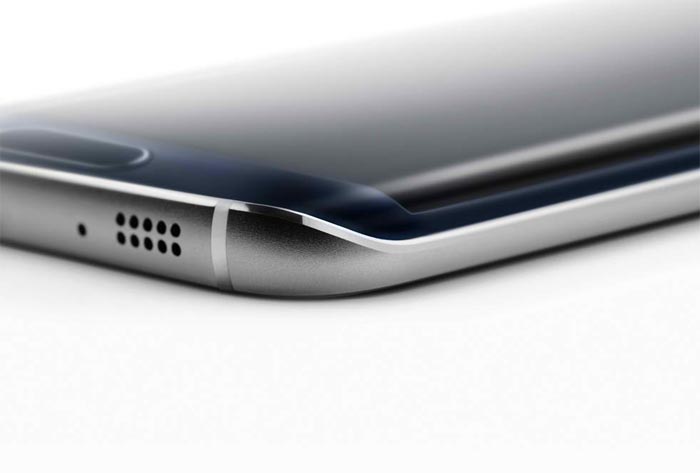 You can find seven problems in this post so continue reading to learn more about them. If, however, you were looking for a solution to a different problem, visit our Galaxy S6 Edge Plus troubleshooting page as it contains hundreds of problems we already addressed. Find ones that are related to yours and try the solutions we suggested. If they won't work, then feel free to contact us by filling up this form.
Here are the problems I included here…
---
Galaxy S6 Edge Plus won't turn off
Problem: Phone was working just fine, checked emails, sent texts. Then about 15 minutes later, I noticed the flashing blue indicator light. I pressed the power button and nothing. Tried to power off, now there is a whitish-lavender light, and the Samsung logo keeps flashing. I contacted Samsung and tried to troubleshoot, but I can't even get the phone to shut off. It just keeps flashing the logo. I want to try all I can before I have to head to the store because I don't want to lose all my info in this phone.
Troubleshooting: It sounds like a typical system crash issue wherein the phone just stops responding suddenly with lights showing it's practically on. There's a temporary fix to it but the most important thing is to know what caused the crash.
To make your phone respond again, you need to do the simulated battery disconnect, otherwise called Force Restart: press and hold the Volume Down and Power keys together for 20 seconds. The phone will reboot and should work after it has restarted. However, there's a chance the problem will occur again. So, closely observe your phone to know what causes the crash and from there, you will know what to do or you may contact us again.
Brand new Galaxy S6 Edge Plus can't get past the setup screen
Problem: I was able to use the phone for less than 24 hours. When I went to look at my phone the night I had activated it, the setup wizard screen came up. I attempted to put in my google account password but the password wouldn't work it just kept telling me that the phone had been reset and I needed to enter the password to the google account that the phone initially was synced with. I have contacted Verizon to try and solve this. We have changed passwords, he walked me through a factory reset and I waited 72 hours at their request but nothing has worked. This is becoming a big problem now seeing as how I use this phone work, It's brand new and I'm paying for something that I can't even use. Please help!
Answer: It's an added security feature and can be triggered if the phone is reset after the password of the Google account setup in it has been reset. And yes, waiting 72 hours before setting up the same account will do the trick as the restriction already expired by that time but you have to make sure:
It's already 72 hours after the security feature was triggered.
You're using the Google account.
If the setup failed, try to wait a little longer and if the problem still persists, call your provider again and then Google or have the firmware reinstalled on your phone by a third-party technician.
Galaxy S6 Edge Plus shows "Kernel is not SEAndroid enforcing"
Problem: Hello! I have tried to root my Galaxy S6 Edge Plus with Odin. I followed a website where it showed you how to root the phone, and I did it correctly. Now, every time I boot up my phone it says "kernel is not seandroid enforcing". And when I use it for like 1 minute, it reboots… I don't know why. My phone is really new and I hope it won't be like that forever. What should I do to solve the problem?
Troubleshooting: Well, the rooting hasn't been so successful, is it? Because if it was, then you shouldn't be experiencing this problem. To resolve this issue, all you need to do is reflash the stock firmware using Odin, and then you can try to do the rooting process.
Can't send emails with attachments larger than 5MB
Problem: Cannot email attachments larger than 5MB, get error message sent to my outbox, the email never leaves the phone, Failed to send email, Email too large. how in the world do they get away with selling a defective product. this is the second phone with this issue, the first i took back after 2 days so they switched the phone with another new one, same problem. Might want to get the word out the phone is defective.
Answer: There's no problem with your phone. It's your email provider you should call to allow you to send attachments larger than 5MB. Or, try to shrink the file (if possible) so you can attach it to your email.
I don't know what email you're using but you probably have a Google account as you're using Android. Try logging in to your account through your phone's internet browser and you can compose an email, attach the file and send it away; Google allows 10MB.
Another workaround is to upload the file somewhere and just the link and let the recipient download it.
Galaxy S6 Edge Plus running very slow
Problem: I went to my phone memory and saw that I wasn't using certain apps so I decided to start deleting things. Didn't know what some of them we're but decided to delete anyway. Now my phone is running slow and is having a hard time when it comes to wifi.
Troubleshooting: I wonder what those "things" were because if pre-installed apps and services can't be deleted unless you rooted your phone. I suggest you do the master reset to bring those things back or make your phone run faster again.
Turn off your Samsung Galaxy S6 Edge.
Press and hold the Volume Up, Home and Power keys together.
When the device powers on and displays 'Power on logo', release all keys and the Android icon will appear on the screen.
Wait until the Android Recovery Screen appears after about 30 seconds.
Using the Volume Down key, highlight the option, 'wipe data/factory reset' and press the Power key to select it.
Press the Vol Down button again until the option 'Yes — delete all user data' is highlighted and then press the Power key to select it.
After the reset is complete, highlight 'Reboot system now' and hit the Power key to restart the phone.
Galaxy S6 Edge Plus have apps with unique permissions
Problem: I need to find someone who can access my phone logs to see who or if my phone is being hacked or monitored. I have factory reset this phone several times but they always come back and get into it. I've noticed a few apps that I do not install that have very unique permissions.
Answer: You need to have the phone checked by some hackers that work for the government. One way to prevent your phone from being hacked is to secure the Google account you're using with it. Turn on the two-step verification so you'll be notified if someone is trying to access it. Do the same thing for any other accounts.
As to your phone, try to do the master reset to delete all unwanted apps. And then take note of the apps that were pre-installed or ones you installed. Also, use security locks on your phone.
If someone hacked into your phone or monitoring you, then that someone has some special skills and there's only very few people that could counter that.
Galaxy S6 Edge Plus hangs when using People Edge
Problem: I recently purchased an S6 Edge+, I just observed that when I open people edge/apps edge once in a while the phone hangs and get stuck , I'll have to restart it then. I tried the soft reboot, didn't help. I request you to provide me the reason and possible solution. Thank you.
Troubleshooting: How often is "once in a while?" It might be a general performance issue that coincidentally occurred when you used the People Edge. For now, I suggest you wipe the cache partition and continue observing the performance of your phone. If it gets worse, then proceed with the master reset.
Turn off the device.
Press and hold the following three buttons at the same time: Volume Up key, Home key, and Power key.
When the phone vibrates, release the Power key but continue to press and hold the Volume Up key and the Home key.
When the Android System Recovery screen appears, release the Volume Up and Home keys.
Press the Volume Down key to highlight 'wipe cache partition.'
Press the Power key to select.
When the wipe cache partition is complete, 'Reboot system now' is highlighted.
Press the Power key to restart the device.
Connect with us
We are always open to your problems, questions and suggestions, so feel free to contact us by filling up this form. We support every Android device available and we are serious in what we do. This is a free service we offer and we won't charge you a penny for it. But please note that we receive hundreds of emails every day and it's impossible for us to respond to every single one of them. But rest assured we read every message we receive. For those whom we've helped, please spread the word by sharing our posts to your friends or by simply liking our Facebook and Google+ page or follow us on Twitter.