There are three Samsung Galaxy S6 Edge (#Samsung #GalaxyS6Edge) problems I tackled in this post like the dreaded random reboots and app crashes. I also answered a question raised by one of our readers who can't bypass the Google sign-in page after the phone was reset and the last issue is about a unit that has a possible liquid damage.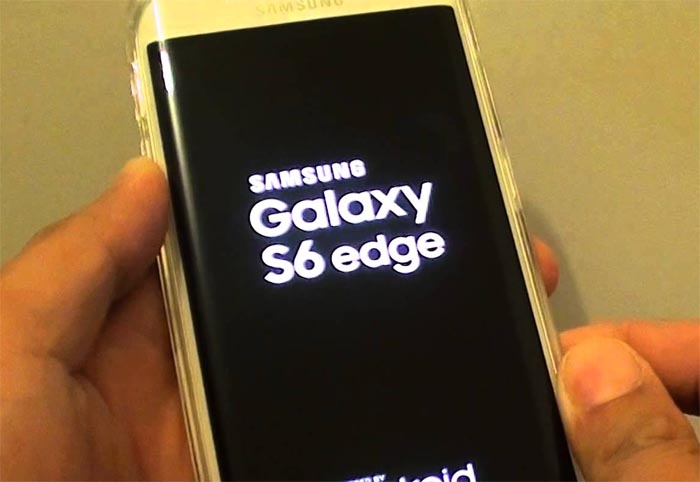 Read on to know how to address these problems as they are so common that you might experience one of them sooner or later. If you found this post while searching for a solution to a different problem, then I suggest you visit our Galaxy S6 Edge troubleshooting page as it contains all problems we already addressed. Find issues that are the same or related to yours and try the solutions we provided. If they won't work for you, then you may contact us by filling up this form and hitting submit once finished.
Galaxy S6 Edge randomly reboots and shuts down, some apps crashing
Problem: For the past week my phone has been rebooting itself and switching itself off randomly. Sometimes it will not turn back on it have to reset it using both volume buttons and the power button at the same time. This happens 10 or more times a day.
I have now got another issue which started yesterday. Some of my apps it will not allow me to open such as my banking app and just says 'unfortunately it has stopped.' I have tried restarting the phone and deleting gaming apps even though I have no recent ones.
Is there anything else I can try or do you know what the issue could be? Thank you. Kind regards, Mrs J Stock.
Troubleshooting: Hello. Was there any significant incident that could have led to this problem? Or, did you receive a notification that there was an update available for your phone? Based on reports from other S6 Edge users, updates may often mess up the phone a bit, although the effects may vary. Some said their devices started freezing after the update while others reported theirs started rebooting, hanging or became sluggish. All these performance-related problems may be caused by an update. That's the reason why I asked.
But since we don't know for sure what happened to your phone, we need to isolate the problem and the first thing you need to do, is boot it up in safe mode to temporarily disable all third-party apps.
Turn off your Galaxy S6 Edge.
Press and hold the Power key.
When 'Samsung Galaxy S6 Edge' appears, immediately release the Power key and then press and hold the Volume Down button.
Continue holding the Volume Down button until the phone finishes the restart.
When you see Safe Mode on the lower left corner of the screen, release the button.
The safe mode remedy will immediately tell you if the problem is caused by a third-party app or with the firmware itself. If it was fixed in safe mode, it means the problem was with one or some of the downloaded apps, otherwise, it's all in the firmware and/or pre-installed apps. But either way, I suggest you do the master reset to give the phone a fresh start and get rid of the conflicts in the system. But before doing that, you need to backup all your data, files, etc. as they will be deleted during the problem. Once you're finished backing up, follow these steps:
Turn off your Samsung Galaxy S6 Edge.
Press and hold the Volume Up, Home and Power keys together.
When the device powers on and displays 'Power on logo', release all keys and the Android icon will appear on the screen.
Wait until the Android Recovery Screen appears after about 30 seconds.
Using the Volume Down key, highlight the option, 'wipe data/factory reset' and press the Power key to select it.
Press the Vol Down button again until the option 'Yes — delete all user data' is highlighted and then press the Power key to select it.
After the reset is complete, highlight 'Reboot system now' and hit the Power key to restart the phone.
I hope this helps.
Cannot bypass Google sign-in page on Galaxy S6 Edge
Question: I changed password on my Google account and the next day I factory restored my phone by turning the phone off and holding volume up, power and menu buttons. I first cleared the cache and after I wiped all the data off.
Now I am stuck on Google sign-in and cannot bypass that screen or use my phone. It says your phone was reset please sign in with the Google account that was previously synced with that phone.
I only have 1 Google account  and when I'm putting in my password it says please sign in with the main Google account of the owner.  I can sign in into my Google account anywhere else, but not on my phone.
I Googled the problem and it appears that I will have to wait 72 hours to be able to sign in, because I recently changed my password!  This is very stupid as I cannot use my phone now for 3 days. I contacted T-Mobile, Google and Samsung and all I heard is I am sorry there is nothing we can do you will have to wait 72 hours!
I restore my phones all the time for the faster performance, but never had problems like that, I was always able to bypass Google account and use my phone. Is there any solution to fix this situation as this is not normal it is a phone after all not a computer and I should be able to use it as a phone with or without Google on it?
Answer: Unfortunately, you are required to setup your Android phone using your Google account to be able to use it. So, you cannot go around this. I understand it's really very inconvenient to you but it's an added security feature that only a few can actually experience as it will only occur once you reset your Google account password and perform a full wipe on your phone. Google "thinks" the phone is stolen that's why the user is required to set it up using the Google account used prior to the reset.
I understand you already called T-Mobile, Google and Samsung and got the same reply… that's also the kind of reply we can give you. You need to wait 72 hours and then you can set up your phone.
Galaxy S6 Edge touchscreen won't function
Problem: I dropped my phone in the toilet – stupid, yes I know. Now my Samsung Galaxy S6 Edge touch isn't functioning? I press the screen, and the phone will bring up random apps, and or exit the program i am in. I've had my phone in rice, but i don't think it's working. Also, every time I try and use my phone, the back button won't work. Please help me.
Suggestion: Accidents happen, it's not stupidity or something. But this kind of problem, we really can't help you. It's a possible liquid damage (might even be physical damage) so you better have someone take a look at it. But I suggest you turn the phone off until the tech says it's good to turn it on. Also, don't attempt to charge the phone as it may cause further damage. We know it still turns on and that's a good sign but obviously, some of its core functions were affected. It might just need a general cleaning and a blast of warm air to dry it off. And by the way, liquid damage isn't covered by warranty so you will pay for the services.
Connect with us
We are always open to your problems, questions and suggestions, so feel free to contact us by filling up this form. We support every Android device available and we are serious in what we do. This is a free service we offer and we won't charge you a penny for it. But please note that we receive hundreds of emails every day and it's impossible for us to respond to every single one of them. But rest assured we read every message we receive. For those whom we've helped, please spread the word by sharing our posts to your friends or by simply liking our Facebook and Google+ page or follow us on Twitter.