It's common for most owners of the #Samsung #Galaxy #S6 to leave the phone charging overnight when they go to bed. This makes sense since this is usually the only time that they have when the phone is not going to be used. While there is nothing wrong with this as long as the device is not overcharged, there are instances when charging issues can occur. In this latest installment of our troubleshooting series we will tackle the Galaxy S6 charged overnight not powering on issue & other related problems.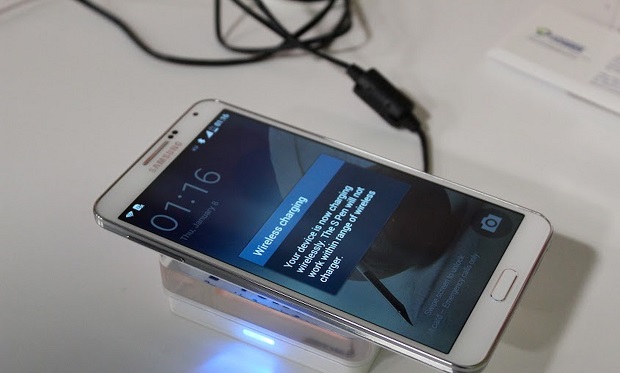 If you own a Samsung Galaxy S6  or any other Android device for that matter then feel free to contact us using this form. We will be more than happy to assist you with any concern that you may have with your device. This is a free service we are offering with no strings attached. We however ask that when you do contact us try to be as detailed as possible so that an accurate assessment can be made and the correct solution can be given.  
If you would like to browse the previous parts in this series then check out this link.  
You may also reach us at our Facebook and Google+ social media accounts.
S6 Charged Overnight Not Powering On
Problem: It's my wife's phone. She plugged it in to charge it overnight. In the morning it was completely dead. I check the charger with my phone and i get the led light and charging icon with my phone. Hers is showing no signs of life. Sprint says there is nothing they can do except charge $200 insurance and get a remanufactured phone. They say it is because the screen is cracked. Yet it has been cracked like a week after she got it. It has worked fine for months. Yet out of the blue…..nothing!!
Solution: Good job in checking the charger with your phone. At least we can eliminate the charger as the main cause of this problem. What you will want to do right now is to clean the charging port of the phone since dirt that could be present can prevent the phone from charging. If the phone is already low on power and it didn't charge overnight then chances are it will not power on in the morning. To clean the port use a can of compressed air. You can also blow into this port using a straw. Once this is done simulate a battery pull first by pressing and holding the power key and volume down key for at least 10 seconds. Connect the phone to its charger afterwards then let it charge for at least 20 minutes. Turn on your phone. If the phone still does not turn on then try charging the phone again for 20 minutes using a different charging cord and charger.
If the above steps fail to resolve the problem I suggest you have the phone checked at a service center.
S6 Got Wet Now Won't Turn On
Problem: My son threw my Samsung S6 in the bathtub, and it was submerged for a minute or two. I took it to a tech repair store, where they did a "cleaning" and said that everything still works. BUT, when she turned it on, it is stuck on the samsung logo and won't do anything else. She said there is damage to the motherboard and nothing can be done. Is that the case? (I ended up paying $200 to her to fix the screen on a S3 & a external battery & charger… I feel like I was played.) Is there anything I can do?
Solution:  Since the S6 is not designed as a waterproof or water resistant device it's quite possible that some hardware component inside the phone has become water damaged. This is usually what happens if the device is turned on and its internal hardware comes in contact with water. This causes a short circuit which will damage certain components.
However, since the phone is stuck in the Samsung logo you can still do some troubleshooting steps to really make sure that this really is a hardware issue and not a software issue.
In this case you should try to start the phone in recovery mode. If it doesn't proceed to recovery mode then connect the phone to its wall charger and try to access recovery mode again.
Once the phone is in recovery mode you will have to perform a factory reset. Take note that this will delete your phone data. If the problem still occurs after this then this is most likely a hardware issue already.
S6 Will Not Fast Charge
Problem: My Phone will not fast charge. No matter what I tried different cords and even different fast adapters and I also have trouble keeping the cord to stay in my phone and keep my phone charging. Like right now perhaps I'm holding it over to the side just so it will charge and it's hard to keep it charging. Help please. It's also freshly reset so I know it's not software. And I think used to work it just stopped randomly earlier this week
Solution: If you already did a factory reset, changed charging cords, and changed chargers with the issue still remaining then the problem could be with the charging port of your phone. The fact that you have to hold the charging cord/ phone a certain way for it to charge means that the problem is with the connection between the charging cord and the charging port of the phone.
I suggest you have your phone checked at a service center to fix this problem.
S6 Shuts Off On Its Own
Problem: Phone will simply "shut off" for no apparent reason.  I can be on the phone or running an app and all of a sudden the phone will shut completely off….after a minute or so it will boot up again…I either lose the call or have to start over with the app.  There is no pattern or time of day….it just crashes….turns off and boots on again???????
Solution: The first thing you need to do in this case is to wipe the cache partition of the phone from the recovery mode. This deletes the temporary data stored in your phone which if corrupt can cause this type of problem. Once this is done check if the issue still occurs.
Another contributing factor that you should look into is if an app you downloaded is causing this problem. To check if this is the case start the phone in Safe Mode . In this mode check if the problem still occurs.
If the above steps fail to resolve the problem then you need to backup your phone data then do a factory reset.
S6 Gets Hot When Charging Not Turning On
Problem: Last night i set my 1 year old S6 on a wireless charger with roughly 25% power and when I woke in the morning my phone was off and it was scorching hot. Now 4 hours later it is still not powering on. I've plugged it into 3 different chargers and the same thing happens, the phone shows absolutely no indication it's charging yet it gets very very hot. I've tried all the reset combos listed in your articles multiple times including the reboot volume up with power and home depressed and still absolutely nothing happens, no led indicator, no screen flicker, nothing. It seems to be absolutely dead. Is this a hardware failure? I haven't installed any new apps in the last few weeks and it wasn't dropped or exposed to water at all that could explain this. Thank you
Solution: If the phone is very hot and it doesn't charge even when using a wired charger then this is already a hardware related problem. I don't recommend that you troubleshoot this on your own since this could be a potentially dangerous issue since the phone battery may leak due to the extreme heat or some components inside the phone may melt. I suggest you have this checked at a service center.
S6 Stuck In Samsung Logo After Software Update
Problem: A notification popped up that there was an update downloaded and ready to be installed. I put my phone on charger and pressed update. All went well until it had to restart. It has been stuck on the "samsung Galaxy S6 powered by android" screen for 5 hours now. I have tried Odin mode but the download bar stayed empty. All other suggestions i have seen on your page i have tried but nothing works because the phone wont even turn on properly to let me turn it off etc Please help me. I got this phone a month after it came out, the screen broke and i had to wait months and months to be able to afford a replacement. I've had it back for 2 weeks.
Solution: Try simulating a battery pull first by pressing and holding the power button and volume down button for at least 10 seconds. If the problem remains try to access recovery mode. From here you will need to do a factory reset. Take note that this will delete your phone data so make sure you have a backup copy ready.
If the problem still persists then this issue could be caused by a failed software update. You should consider flashing your phone with its stock firmware to resolve this issue. Instructions on how to do this can be found at several of the popular Android forums online.
Feel free to send us your questions, suggestions and problems you've encountered while using your Android phone. We support every Android device that is available in the market today. And don't worry, we won't charge you a single penny for your questions. Contact us using this form. We read every message we receive can't guarantee a quick response. If we were able to help you, please help us spread the word by sharing our posts with your friends.