Staying connected is very important for everyone nowadays. When you are on the go the best way to stay connected is by using a smartphone. One such smartphone, the #Samsung #Galaxy #S5 for example, allows a person to go online by using either a Wi-Fi or mobile data connection. Connecting to the Internet is quite easy as all that needs to be done is to activate the Wi-Fi or mobile data switch. There are however instances when issues can occur when trying to go online which we will be addressing today. In this latest installment of our troubleshooting series we will tackle the Galaxy S5 will not connect to Wi-Fi issue & other related problems.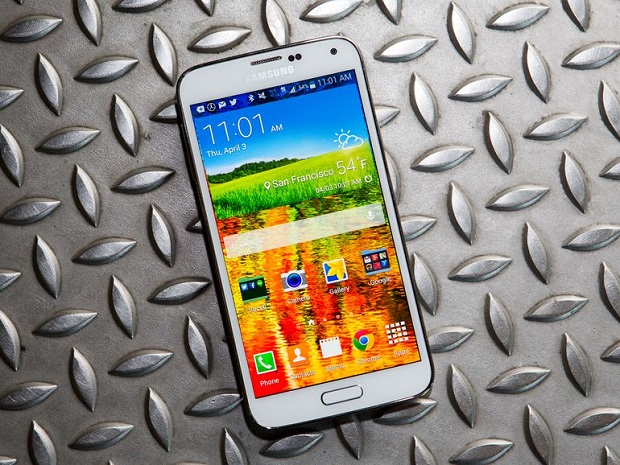 If you own a Samsung Galaxy S5  or any other Android device for that matter then feel free to contact us using this form. We will be more than happy to assist you with any concern that you may have with your device. This is a free service we are offering with no strings attached. We however ask that when you do contact us try to be as detailed as possible so that an accurate assessment can be made and the correct solution can be given.  
If you would like to browse the previous parts in this series then check out this link.  
You may also reach us at our Facebook and Google+ social media accounts.
S5 Will Not Connect To Wi-Fi
Problem: I bought an unlocked at&t Samsung galaxy s5 phone and it will not connect to WiFi. Sometimes it will connect, but when it does it stays connected only a short time then disconnects. Other times my wifi won't even turn on even though I am opening the wifi tab and trying to turn the wifi switch on. I am using this phone with cricket service if that is anything you might need to know.
Solution: The first thing that you need to check in this particular issue is if a glitch in the phone software is causing this problem . Perform the troubleshooting steps listed below. Check if the issue still occurs after performing a step then move to the next one if it does.
Start the phone in Safe Mode. When your phone is in this mode only the pre-installed apps are allowed to run. Check if you can use the phone's Wi-Fi connection without any issues in this mode. If there's no problem then it could be caused by an app you downloaded. Find out what app this is and uninstall it.

Try wiping the cache partition of your phone from the recovery mode.

Backup your phone data then do a factory reset.
If the issue still occurs even after performing the steps listed above then this might already be a hardware related problem. I recommend that you have this checked at a service center.
S5 Not Getting 4G Signal
Problem: OK to start off I have an AT&T s5 active that I just unlocked to use with t-mobile it gets 4G rarely I have contacted t-mobile support and they said my data should be fully functional with them and most of my apn settings check out just fine and they said it is registered on there just fine so here is my problem. T-Mobile runs a ipv4/ipv6 apn protocol my phone is stuck on a ipv4 one and I can't change it cause the selection is grayed out I have even gone as far as creating a new apn and still same issue anyway to get around it so I can run the right protocol?
Solution: Try doing a factory reset then add the T-Mobile APN setting on your phone. Make sure to backup your phone data first before doing the reset.
Name: T-Mobile US LTE

APN: fast.t-mobile.com

Proxy: <Not set>

Port: <Not set>

Username: <Not set>

Password: <Not set>

Server: <Not set>

MMSC: https://mms.msg.eng.t-mobile.com/mms/wapenc

Multimedia message proxy: <Not set>

Multimedia message port: <Not set>

MCC: 310

MNC: 260

Authentication type: None

APN type: default, mms, supl

APN protocol: IPv6

APN roaming protocol: IPv4

Turn APN on/off: APN turned on

Bearer: Unspecified

Mobile virtual network operator type: None

Mobile virtual network operator value: <Not set>
If you still can't get the IPV6 protocol to show then this might be due to the firmware version that you phone is using which is an AT&T firmware. You should consider flashing your phone with a T-Mobile firmware file which you can download over at the Sammobile website. Instructions on how to flash your phone can also be found at that website.
S5 Does Not Switch From Wi-Fi To Mobile Data
Problem: My Galaxy S5 is only about a month old.  It won't switch from wifi to mobile data most of the time.  I have to turn on airplane mode and then turn it off again to get mobile data to work.  I read an article about this problem and did the wipe cache partition but it still isn't changing automatically.  What else can I try?  
Related Problem: My phone keeps disconnecting from my internet, so I have to put the code again, I've gone to the Samsung shop they said forget the internet then reset my phone and it still disconnects.. I have a Samsung s5
Solution: Right now I suggest that you try doing a factory reset. Just make sure to backup your phone data before doing the reset.
S5 Wi-Fi And Bluetooth Switch Is Grey
Problem: Good day, My Wi-fi and bluetooth switch turns grey when trying to switch on. At times Wi-fi come on but for only a few seconds
Solution: This problem is most likely caused by a faulty Wi-Fi chip in your phone. Try to backup your phone data then do a factory reset. If the Wi-Fi works after the reset then the problem might just be caused by a software glitch. If it doesn't work then you should bring your phone to a service center and have it checked.
S5 Takes Too Long To Load Email After Software Update
Problem: Did a Verizon update afterwards my emails takes 5-10 minutes to "load more" to upload attachments Or email content. Spent over an hour with 2nd tier support with no results. I sure that the update bugged my downloading attachments. I have had and unlimited data account forever and they have tried to get me to change and I have been able to keep the unlimited plan. Thinking that Verizon wasn't trying to bug my phone, I have done 2 additional updates and now there's another that is requesting to be installed. Any help in this issue would be greatly appreciated.
Solution: You will need to check if the issue occurs when the phone is connected to either a Wi-Fi or mobile data connection. If it only occurs when connected to Wi-Fi then try to check if the same issue occurs when your phone connects to a different Wi-Fi network. If the problem only occurs when your phone is connected to a mobile data network then try checking the data signal you are getting. You should also check if your phone is using the correct APN settings.
Another factor that you should check is if other apps are also experiencing the same issue. If it is only concentrated to your email app then you should try clearing the cache and data of the email app. Take note that you will have to setup your email account again after performing this step.
You also mentioned that this problem occured right after a software update. If this is the case then you should consider doing a factory reset. Make sure to backup your phone data before doing the reset.
Feel free to send us your questions, suggestions and problems you've encountered while using your Android phone. We support every Android device that is available in the market today. And don't worry, we won't charge you a single penny for your questions. Contact us using this form. We read every message we receive can't guarantee a quick response. If we were able to help you, please help us spread the word by sharing our posts with your friends.