Smartphones regularly get software updates which improve the overall performance of the device. The #Samsung #Galaxy #S5 for example when released in 2014 was running on Android KitKat. Today, after several update releases this model is now running on Android Marshmallow. Those who have the latest update running on the S5 are quite pleased with the results while others are having issues with it. In this latest installment of our troubleshooting series we will tackle the Galaxy S5 failed to update software issue & other related problems. We have gathered several issues of this nature that have been sent our way and have addressed them below.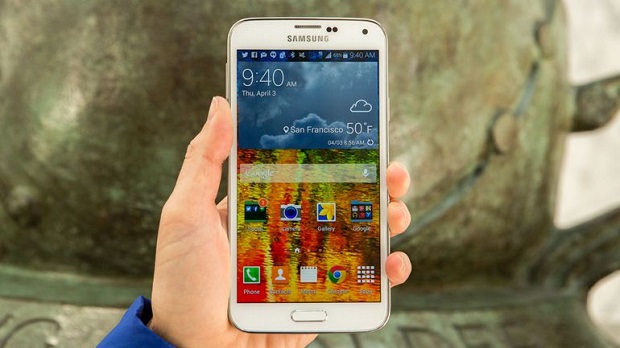 If you own a Samsung Galaxy S5  or any other Android device for that matter then feel free to contact us using this form. We will be more than happy to assist you with any concern that you may have with your device. This is a free service we are offering with no strings attached. We however ask that when you do contact us try to be as detailed as possible so that an accurate assessment can be made and the correct solution can be given.  
If you would like to browse the previous parts in this series then check out this link.  
You may also reach us at our Facebook and Google+ social media accounts.
S5 Failed To Update Software Issue
Problem: I have a Samsung Galaxy S5. I've tried to do a system update but it fails. It downloads fine but the installation fails. It errors out and restarts my phone. I receive the error message "Failed to update software" "Failed to update firmware. Visit Samsung service center." I've tried doing a factory reset but I still receive the same error.
Related Problem: there is a pending software update for more than 3 months now which is being downloaded. it is 978 mb* software update. after downloading it asks for installation . installation stops in between due to an error and some error logs are collected, i have reported the logs which were 1,4 mb*. but it is of no help. how can i update it successfully . please help
Solution: In most cases when the update successfully downloads but fails to install a factory reset will usually help fix the problem. If this doesn't work then you should try connecting your phone using a USB cord to a computer with Kies running. Use the software to update the phone.
If Kies fails to update your phone then you should consider flashing your phone with its updated firmware file. You can get the firmware from website such as Sammobile. Instructions on how to flash your phone are also provided in this website.
S5 Software Is Up To Date
Problem: I just bought my phone (galaxy s5) a couple days ago through straight talk. It's running on kit-Kat and when I go the the setting agony try to manually update it it says that the software is up to date. How do I get the marshmallow update on my phone? I'm not very computer savvy so I'm going to need help please!
Solution: To be able to get the software update your phone must meet certain conditions which are listed below.
Your phone must not be rooted

Your phone must not be running no a custom software

If you had your phone unlocked then it should be running on its original network in order to access the update servers.
If your phone meets the conditions listed above but it still isn't getting any updates then try to do a factory reset. Make sure to backup your phone data before doing the reset. After the reset check for the update using the OTA method or by using Kies.
If the above steps fail to update your phone then you should consider manually flashing the updated firmware file to your device. Instructions on how to flash your phone can be found at several of the popular Android forums online.
S5 Lag When Screen Turns On From Standby
Problem: I bought S5 second hand off my friend. Phone worked perfect for the first week. Now when the phone is on standby and I press the side button or home button to check time or turn screen on it either doesn't turn on, turns on after few seconds, flickers once green go back and I have to wait for it to come on. I have reset the whole phone and currently have nothing other than FB Messenger and Whatsapp apps on my phone. This happened even when phone had no apps. Phone still works perfectly it's just annoying and I don't want my phone to not work someday would like it to be sorted. Thanks
Solution: If you already performed a factory reset and the issue still occurs then it's possible that this is caused by a hardware issue possibly due to a faulty display assembly. I recommend that you have this checked at a service center.
S5 Screen Overlay Detection Error
Problem: I have a galaxy s5 and for whatever reason it started not to let me into certain apps, that i've always used. When i go into the app a message comes up saying the app needs to excess camera, files, etc. So i press "allow" and then it comes up "screen overlay detection" or something like that. Tells me to go to settings >apps .. and another option to "go to setting" when clich this a bunch of apps come up. I've tried turning them off, resetting app preferences. Uninstalling and reinstalling apps. When i go into settings myself and go under app's settings it says permissions on not allowed. When i try to allow them, the messages pop up again.
Solution:  This message will usually appear on the phone if you are using a floating app ( such as Facebook Messenger) then install another app which requests for access rights. Some third party apps that have been known to cause this issue are Clean Master, Drup, Lux, and Twilight. If you have any of those apps installed in your phone then try uninstalling them as they might be causing this problem. You can also go to the Application Manager of your phone from the Settings then click on More. Tap on the " Apps that can appear on top" option which should bring you a list of apps that use screen overlays. Check which among the apps are causing this issue by temporarily disabling the permission of the app to draw on the screen. Launch the application again. The issue should be gone by now.
S5 Unfortunately Facebook Has Stopped
Problem: I am having trouble accessing FB on my Samsung Galaxy S5 active phone.  I have tried troubleshooting by uninstalling the way you guys recommended and installing it again.  It is still giving me an error message "Unfortunately, Facebook has stopped…"  Let me know what else I can do to resolve this issue.
Solution: Did you install a fresh version of Facebook from the Google Play Store after you uninstalled the app? If you are still getting the same error message then I suggest that you backup your phone data then do a factory reset. Once the reset is complete install your favorite apps again including Facebook then check if the issue still occurs.
S5 S Planner Keeps On Sending Reminders
Problem: When using my Samsung Galaxy S5 S Planner calendar app, every time I enter an event, the app defaults to sending me an email reminder and an alert reminder, even when I have made sure that I haven't optioned any reminders. I then have to go back in and edit the event, and remove the reminders. Very annoying! Any suggestions? Thanks
Solution: Make a backup of the data of the S Planner app. Once this is done clear the cache and data of the S Planner app from the Application Manager.
Feel free to send us your questions, suggestions and problems you've encountered while using your Android phone. We support every Android device that is available in the market today. And don't worry, we won't charge you a single penny for your questions. Contact us using this form. We read every message we receive can't guarantee a quick response. If we were able to help you, please help us spread the word by sharing our posts with your friends.