Welcome to another post that addresses  the issue of the new #GalaxyS6 battery problems. We've compiled some of the requests for assistance from our community below hoping that we shed light on this matter.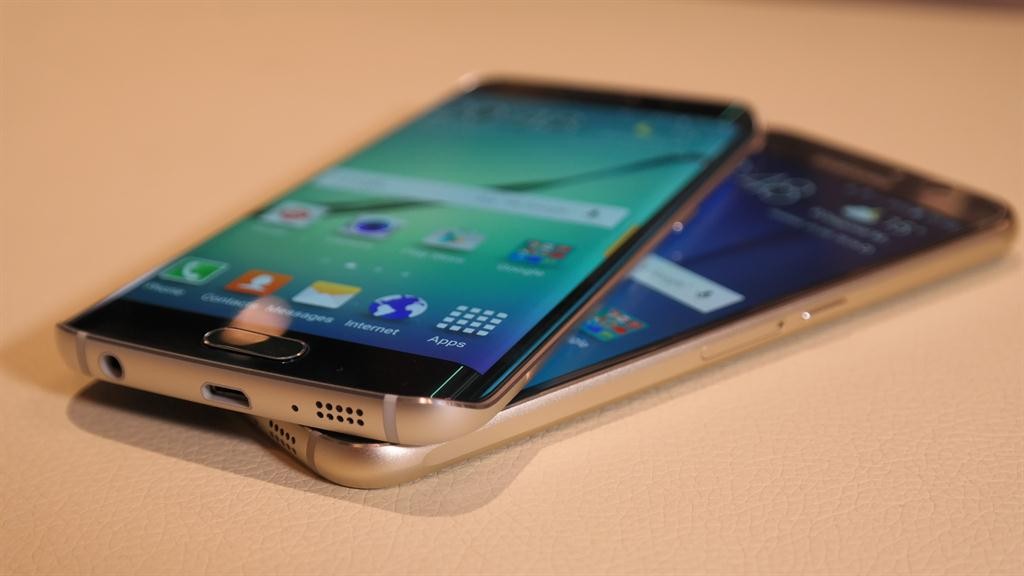 These are the topics that are being addressed:
If you are looking for solutions to your own #Android issue, you can contact us by using the link provided at the bottom of that page.
---
Problem #1: Galaxy S6 battery leaks battery power fast
I haven't too long got this replacement phone. Everything was doing fine until lately. I got to bed around midnight, with a full charge as always, when I get up in the morning, I usually have 75-89% on my battery which is good, however, these past night's, I get a beep that my battery is down to 15%! Don't understand it!
Some particular app I don't know about, just why this sudden drainage of my battery in sight of 3hrs and 30 min. ? — Charles
Solution: Hi Charles. Assuming that the phone's battery is good (since it's a relatively new phone), the most likely reason for your problem can, yes, apps. Did you install any app prior to experiencing the problem? If you did, try uninstalling it to see the difference.
Alternatively, you can boot the phone in safe mode if you have no idea what app may be the causing the issue, or if you are not positive that an app may be to blame. Booting your S6 in safe mode blocks third party apps from running so the issue fails to occur, that's an indication that your guess is right. If you haven't tried booting in safe mode before, just follow these simple steps:
Press and hold the Volume Down and Power keys for 20 to 30 seconds.
Once you see the Samsung logo, release the Power key immediately but continue pressing the Volume Down key.
Your phone should continue booting up and you will be prompted to unlock your phone as usual.
You will know if the phone successfully booted in safe mode if the text "Safe mode" is displayed at the lower-left corner of the screen.
Problem #2: Galaxy S6 motherboard gets hot after it got dropped in water
Hi. My wife dropped her Samsung Galaxy S6 in water. When she later turned it on, the phone couldn't turn on. When we tried to charge it, there was the red charging light but the screen was not showing anything. On the upper part of the screen shows signs of water. I tried to open it and get it dried from the inside. later when i plugged in the charger, i noticed that mainboard was getting hot. What might be the course? — Dennis
Solution: Hi Dennis. Unlike its predecessor, the Galaxy S5, an S6 does not come with an extra protection from accidental liquid or water exposure. Soaking an electronic device in water is one of the worst things that can happen to it. Water damage can result to virtually anything, which makes an unfortunate device as good as bricked. Problems can range from simple ones to total device failure.
The best thing to do right after having a phone got wet is NOT to power it on. Because the phone is not waterproof, or even water resistant in the least, there's high chance that water managed to seep inside the motherboard and other components. If the phone was on when it was dropped to water, the phone may have suffered problems immediately afterwards as components get shorted.
Removing the battery should have been done right away. This may be a simple undertaking on older Galaxy S models but definitely not on an S6 so we understand if this was not done. This is to ensure that no further harm is done on other components that got wet. Unless you are 100% certain that no water or moisture is present, you don't want to turn on the device. Moisture or liquid inside the motherboard can wreak havoc to other components.
We really can't tell what might be wrong with the motherboard right now unless we can physically check the device. If you can't diagnose it by yourself, try having someone do it for you. Samsung technicians may still be able to revive the phone but the repair cost will not be free as water damage automatically voids the warranty.
Problem #3: Galaxy S6 battery won't go beyond 75%
My phone is stopping charge at 75 percent. It has been 2 days , but when I plug it off and plug  it again it works. I charge my phone all night and no matter what what it is its stopping on 75.. unless i remove the charger and put it back on it wont work. — Sally
Solution: Hi Sally. This problem happens from time to time, especially if a device's battery needs re-calibrating. A typical Lithium-based battery like the one in your device needs calibration every couple of months to extend its life and prevent complications like the one you are experiencing. Smartphone batteries today can lengthen their service life by charging them often (but without draining them completely).
Try doing these steps below to calibrate the battery on your S6:
Charge your S6 using the Samsung provided charger and connect it to a wall outlet.
Let the phone charge for at 30 minutes or until it reaches 100%
Once the battery is fully charged, disconnect the charger.
Use your phone until the battery discharges to  0%.
Charge the phone again up to 100%, then use it to do a full discharge.
If re-calibration won't make any difference, do a factory reset to ensure that any firmware issue is taken cared of. Here's how:
Turn off your Samsung Galaxy S6 Edge.
Press and hold the Volume Up, Home and Power keys together.
When the device powers on and displays 'Power on logo', release all keys and the Android icon will appear on the screen.
Wait until the Android Recovery Screen appears after about 30 seconds.
Using the Volume Down key, highlight the option, 'wipe data/factory reset' and press the Power key to select it.
Press the Vol Down button again until the option 'Yes — delete all user data' is highlighted and then press the Power key to select it.
After the reset is complete, highlight 'Reboot system now' and hit the Power key to restart the phone.
Problem #4: Galaxy S6 showing battery is critically low
Phone was behaving normally this morning. Used it from 7:30 to 9:30 per usual and battery was still showing 100%.  This isn't possible so I restarted the phone. Once it booted, it said the battery was critically low and shut off.  I connected a charger, got the grey battery/lightning bolt image and tried to boot it up again.
Same thing happened with the critically low battery.  I left it  on the charger for almost 2 hours and tried to boot it and the same thing happened. Tried booting in safe mode with no success.  I eventually wiped the cache partition and even did a factory wipe.  After the factory wipe, the phone actually made a normal startup noise and appeared to be working but eventually booted down due to the critically low power at the red Verizon screen.  Tried multiple chargers and plugs without success. 
Any suggestions?  I am out of things to try. Thanks. — Matt
Solution: Hi Matt. We know that there seems to be an unusually high number of battery-related cases for the new Samsung S6 but we haven't come across the issue you are describing here. This may be an isolated case due to a faulty battery. Since you have done all the software troubleshooting that we would have suggested, try going to a Samsung store and have the phone checked. You will most likely get the battery replaced in this case so opening the phone by yourself is out of the question.
If you got the phone from your carrier, call them for a possible unit replacement.
Problem #5: Galaxy S6 inconsistent charging issue
Good Evening. I hope you are well. My S6 Edge has been working and charging without a problem for last couple of months but suddenly today it is sometimes charging and then not charging.
I have checked and tried new charger but it is not the issue and from what I have read on-line it is something to do with the power sharing app. I keep getting pop up of Power Sharing app. Before my phone was able to charge via fast charging but not working.
I hope you can work as I think this Power Sharing has disabled charging facilities and causing issues. I await to hear back soon from yourself. Thanks. — Sabiha
Solution: Hi Sabiha. If you're talking about Power Sharing app from Samsung Electronics Co., Ltd, the pop up message that keeps showing up may be triggered by an adware or another app. This is an official app from Samsung so it's strange that it tries to force it's way on your device by annoying you with pop ups.
Try doing a factory reset to wipe the phone from possible malware or adware and avoid re-installing apps from unreliable or unknown developers. Keep in mind that the only way malicious applications get into your phone is by installing apps. When it comes to virus or malware management, prevention is also recommended. If you have a lot of apps that you don't use for quite some time, do not re-install them after doing a factory reset.
If the problem continues after a factory reset, try booting your phone in safe mode to know if one of the newly re-installed apps is the culprit.
Problem #6: Galaxy S6 not charging and without red charging LED indicator
My Galaxy S6 Edge won't charge at all. it is currently dead and whenever plugged in the screen comes up to indicate that it has started charging however it goes away and no progress is made to charge the phone. the LED is not turning red either to indicate charging is going on.
The night before, I noticed the phone wasn't charging with the charger I was using (not original) and thought the charger had went bad so I instead plugged my phone into my laptop to charge. Now the phone isn't charging at all even when connected to a pc. So far I've tried:
Soft Reset
Hard Reset
Blowing out USB charging port
Charging in safe mode before phone died
Thanks. — Nathan
Solution: Hi Nathan. There are a number of reasons why your S6 fails to charge so your first task is to narrow down the possibilities. Since you've done the software troubleshooting part, the problem is probably hardware in nature. There are three possible point of hardware failures in this case:
faulty microUSB port
bad battery
motherboard issue
Any of these can fail but unfortunately, there's no way to know which of them is not working. Unless you have the tools and knowledge to the job, diagnosing the issue may be a little tricky. There are many resources in the internet that will guide you how to open and replace some components like the USB port or the battery. iFixit website is one of the reliable sources that you can start if you want to go this route.
If your phone is still under warranty from a retail store, consider having the battery checked or the phone replaced. If it's part of your carrier mobile plan, try to check if you can just get a replacement by going to their store.
Or, you can also go to a Samsung store and let them check what's wrong with the device.
---
Engage with us
If you are one of the users who encounters a problem with your device, let us know. We offer solutions for Android-related problems for free so if you have an issue with your Android device, simply fill in the short questionnaire in this link and we will try to publish our answers in the next posts. We cannot guarantee a quick response so if your issue is time sensitive, please find another way to resolve your problem. 
When describing your issue, please be as detailed as possible so we can easily pinpoint a relevant solution. If you can, kindly include the exact error messages you are getting to give us an idea where to start. If you have already tried some troubleshooting steps before emailing us, make sure to mention them so we can skip them in our answers.
If you find this post helpful, please help us by spreading the word to your friends. TheDroidGuy has social network presence as well so you may want to interact with our community in our Facebook and Google+ pages.