Welcome to another installment of our troubleshooting series where we aim to help our readers who own the #Samsung #Galaxy #Note4 fix the issues that they have with their device. For today we will tackle the Note 4 low volume issue & other sound related problems. While this phone generally has a good sound quality there are instances when despite setting the volume all the way high the sound emitted by the speaker is too low or there might not be any sound at all. We have gathered several issues of this nature sent our way and have addressed them below.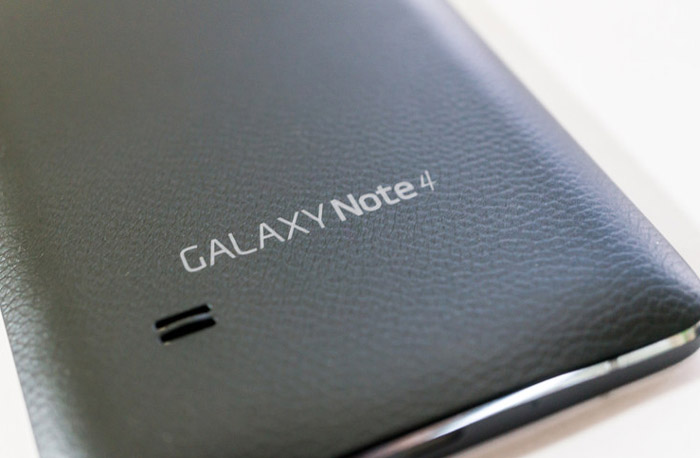 If you own a Samsung Galaxy Note 4  or any other Android device for that matter then feel free to contact us using this form. We will be more than happy to assist you with any concern that you may have with your device. This is a free service we are offering with no strings attached. We however ask that when you do contact us try to be as detailed as possible so that an accurate assessment can be made and the correct solution can be given.  
If you would like to browse the previous parts in this series then check out this link.  
You may also reach us at our Facebook and Google+ social media accounts.
Note 4 Low Volume
Problem: Since i updated my note 4 to marshmallow 6.01 and the system sounds are very low even am adjusting it to the max level??
Solution: If this issue did not exist prior to the update then it's possible that a glitch in the update process is causing this problem. When old software data is not completely removed during the update this causes several issues on the device. To check if this is what's happening right now you need to backup your phone data then do a factory reset.
Note 4 No Sound From Headphones After Marshmallow Update
Problem: After marshmallow update when i connect my headphone in the jack the song is playing but i cannot hear the song through my headphone…1st i thought headphone problem..when i insert another headphone same problem occurs…is there any way to solve this sound issue..i tried soundabout also…but still same problem.
Related Problem: My headset is not working in my note 4 after updating my android to android 6.0.1 (marshmallow). when my android is lollipop, i am not encountering sound problems. Please help.
Solution: Can you hear the song playing through the external speaker when you take out the headphones? If you hear the song playing then the issue is isolated only if you use headphones. What you should do first in this case is to check if the headphone port of your phone has any dirt or debris in it. Clean this port if necessary using a can of compressed air. Check if the issue still occurs. If it does then I suggest that you backup your phone data then do a factory reset. This is a highly recommended troubleshooting step that needs to be done whenever issues occur right after a major software update.
Note 4 Sound Volume Becomes Silent After Marshmallow Update
Problem: I recently upgraded to Marshmallow and have encountered an odd problem. When I want to listen to an audiobook and I plug in headphones or use a bluetooth device, after a few minutes the audio moves down to silent. I can reset the audio level but it immediately goes silent again. If I unplug my headphones and then plug them in again about 15-20 seconds later then I can listen for another 5 mins, then it goes silent again and I start over with the same song-and-dance.
Solution: Try to check if the same issue occurs when the phone is in Safe Mode. If you don't experience this issue in this mode then it could be caused by a third party app you installed in your phone. Find out what app this is and uninstall it. If the problem remains even in Safe Mode then you will have to backup your phone data and do a factory reset. The reset is an effective way in dealing with issues that occur right after a software update.
Note 4 Distorted Sound After Update
Problem: I just updated my phone to the latest OS and everything was working fine until suddenly it started giving me distorted sounds from the speaker. I thought it has something to do with my speaker until i started receiving calls and cannot hear from the other end—my headlines is giving me sound distortions too; I plugged in my earpod and still it gives distortions. I guess it has something to do with the update because my phone was working fine until so.
Solution: Try checking first if the issue occurs when the phone is running in Safe Mode. In this mode only the pre-installed apps are allowed to run while apps you downloaded are disabled. If the issue does not occur in this mode then it is most likely caused by a third party app. Find out what app this is and uninstall it.
If the problem still occurs even in Safe Mode and since you mentioned that this problem occured right after you got the latest software update then I highly recommend that you do a factory reset. This deletes any old data that could still be in your phone and is causing the problem. Just make sure to backup your data before doing the reset.
Note 4 No Sound When Sending Video
Problem: When I record a video, the sound is OK, when I play it from my Gallery. Once I try and send that same video through KIK messenger, the sound is completely out. Nothing can be heard. Can  you help please?
Solution: Since the recorded video has sound when you play it from the phone gallery then the problem could be caused by the Kik messenger app. Make sure that the volume setting of the app is not set to mute. Try clearing the cache and data of this app from the application manager. If this does not help then try uninstalling the app then install an updated version from the Google Play Store.
Note 4 Constant Notification Sound
Problem: The notification sound keeps sounding unnecessarily. More than it should. It may sound continuously for 10 seconds without reason. Once the phone is picked up or a message comes in, it sounds once then continuously non stop for about 5 seconds to as long as 20 seconds. It comes on and off occasionally.
Solution: Have you tried checking the notification settings of your phone? You should try using a different notification tone then check if this works. Another factor that you should look into is if the issue is caused by a third party app. Start your phone in Safe Mode then check if the same issue occurs.  If it doesn't then it's most likely caused by an app you downloaded. Find out what app this is and uninstall it. If the issue occurs even in Safe Mode then I suggest you backup your phone data then do a factory reset.
Feel free to send us your questions, suggestions and problems you've encountered while using your Android phone. We support every Android device that is available in the market today. And don't worry, we won't charge you a single penny for your questions. Contact us using this form. We read every message we receive can't guarantee a quick response. If we were able to help you, please help us spread the word by sharing our posts with your friends.