The #Samsung Galaxy #Note4 is a device that is known for its powerful hardware. Using a Snapdragon 805 processor combined with 3GB of RAM, this phone can run any app or game smoothly without any problems at all. There are however instances when the phone does not work smoothly. It either freezes or crashes when being used. Most of the time this issue is caused by conflicts within the software itself.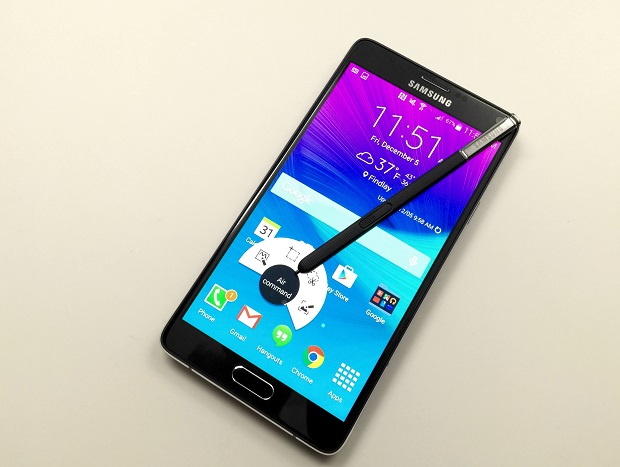 In this latest installment of our troubleshooting series we will take a look at the Galaxy Note 4 crashes, freezes & other related problems which some of our readers are facing.
If you own a Samsung Galaxy Note 4  or any other Android device for that matter then feel free to contact us using this form. We will be more than happy to assist you with any concern that you may have with your device. This is a free service we are offering with no strings attached. We however ask that when you do contact us try to be as detailed as possible so that an accurate assessment can be made and the correct solution can be given.  
If you would like to browse the previous parts in this series then check out this link.  
You may also reach us at our Facebook and Google+ social media accounts.
Note 4 Crashes
Problem: My phone has been crashing for 3 months. When it started I didn't pay much attention to it because it was nothing more than a battery pull to get it back up and running. When I started having to pull the battery multiple times a day I started getting irritated. I contacted Sprint about a month ago, and I had a really nice and smart rep on the phone. She walked me through all the trouble shooting stuff, because hey, maybe I missed something. We reset my phone, and she said she would call back in a few days to see how the phone was doing. In that time my phone continued crashing. Instead of contacting them again, I got online to see what else I could do. But first, let me tell you about the type of crashes I'm having. I have woke up to my phone being in Odin Mode. I have pulled my phone from my pocket to use it and the screen won't come on. I pulled my phone from my pocket last night and it was HOT and the screen wouldn't come on. On these occasions, if I can pull the battery and the phone boots up, it'll run until the next time. Sometimes I pull the battery, and it won't power on. Sometimes I pull the battery and it goes into Odin Mode. Sometimes, it goes into ""recovery mode"". It all depends on how it's feeling that day. So I found a page, similar to this, and they spoke of Odin Mode. I had to go to Samsung's website and get the apk file for my phone, then do all that jazz which I know you're aware of. My phone passed Odin, then I did several different versions of a reboot sequence, including a swift battery pull. I deleted the partition and wiped the cache in recovery mode. Got my phone up and running and it kept crashing. I have, to date, reset my phone/wipe cache/delete partition 7 times. Two times, I have left my phone pretty naked, with no apps, and it still crashed. When it was running fairly decent, I installed an app, if it didn't crash I'd install another app. Right now the only things I have on my phone other than what it preloaded with, are XFINITY TV, Facebook (I know the app has issues, but I ran it without the app and yep, it crashed anyway), FB Messenger app, SwiftKey, Google Authenticator, Daily Horoscope, Twitter, Calendar,and Barcode scanner. My phone froze (?) last night while in my pocket. I had a message notification flashing and couldn't get the screen to come on so I pulled the battery. The phone was hot. I put the battery back in a few times and it wouldn't power up. Waited, tried it again and it came on, only to overheat and crash again in my pocket. When I could get another battery pull to work, it went into Odin Mode. Sprint has no phone to give me because Samsung has discontinued to the  device. And they said I could lease one (hmm, they have it to lease but not purchase) but we are not wanting to extend our contract with them. My sister wants to purchase another Note 4 for me but if we do that and this one does the same thing, and it's the software like we have suspected, we're going to be out more money for no reason. Any advice you could give would be most excellent. Thank you.
Solution: From the way I see it, this already appears to be a hardware related problem. You've already performed all of the possible troubleshooting steps that can be done for the phone software.
On the hardware side you can check if the microSD card is causing the problem by taking it out ( if you have one installed). A bad battery can also cause this type of problem especially if it is supplying a low voltage to the device. Try replacing the battery.
If the problem still persists then a component inside the phone may be failing. I suggest you bring your device to an authorized service center and have it checked.
Note 4 Freezes Randomly
Problem: I have been using my note 4 (sw-N910w8) for almost a year. It was working just fine until last couple of weeks. At first it was just freezing randomly while playing videos on fb,twitter etc. then it starting rebooting by itself. Sometimes it used to stuck at logo or downloading mode. Tried cleaning cache partition and re-flashing stock firmware after deleting everything but no results. Even after no apps and no memory card it still freezes and reboots randomly.
Solution: Try to check if the phone freezes with the wall charger connected. If it doesn't then the problem could be caused by the battery not supplying the correct voltage to your phone. TRy getting a new battery and see if this fixes the issue.
If the problem still persists then it could be caused by a component inside your phone failing. Have your phone checked at an authorized service center.
Note 4 Freezes
Problem: My phone freezes so i have to take out the battery. Or it will just shut off by itself, I cleared the partition cache twice and all seemed fine then it froze again. I got a 128mb sd card thats generic off ebay and i'm wondering if that could be the problem
Solution: It's possible that a faulty microSD card can cause this type of problem. To check if this is the case just remove the card then observe the phone if it still freezes.
If the phone still freezes then I suggest you backup your phone data and do a factory reset.
Note 4 Freezes When Typing Long Message
Problem: My phone freezes when typing a long message whether on fb or text message.  The phone will then automatically shut down.
Solution: There's a possibility that this problem is caused by some form of corrupt data in your phone. To check if this is the case you need to start your phone in recovery mode then wipe its cache partition.
There's also the possibility that an app you downloaded and installed in your phone is causing the problem. To check if this is the case you need to start your phone in Safe Mode. Try to type a long message in this mode. If the freezing issue disappears then it is most likely caused by a third party app. Find out what app this is and uninstall it.
One last troubleshooting step that you can do should the above steps fail is a factory reset. JUst make sure to backup your phone data before doing this procedure.
Note 4 Freezes On Full Battery
Problem: Phone freezes on a full battery, then powers off on its own with a 0 percent battery, it stays off for about 20/30 mins I turn it back on its at 80% battery.
Solution: This problem could either be caused by a glitch in the phone software or a faulty battery. Try to check if the software is causing this problem by wiping the cache partition of your phone from recovery mode. If the issue persists then backup your phone data and do a factory reset.
If the problem still occurs after the reset then I suggest you get a new battery as the battery you have right now may be faulty.
Note 4 Freezes After Software Update
Problem: Recently upgraded to 5.1.1 and have noticed that the device started to freeze up and today it froze and has been in a perpetual reboot.
Solution: There's a possibility that this problem is caused by old software data that has not been completely removed during the update process. This old data is now causing a conflict with the new software resulting in this problem. The best way to deal with this is to backup your phone data then do a factory reset.
Note 4 Touchwiz Keeps Failing
Problem: The touchwiz keeps failing. I keep getting a message that it has unexpectedly closed and my  screen just freezes up and I have to keep restarting the phone.  
Solution: One of the best ways to resolve this issue is to clear the cache and data of the Touchwiz app. If the problem still occurs after this then start your phone in recovery mode and wipe its cache partition. Restart your phone normally after this.
Feel free to send us your questions, suggestions and problems you've encountered while using your Android phone. We support every Android device that is available in the market today. And don't worry, we won't charge you a single penny for your questions. Contact us using this form. We read every message we receive can't guarantee a quick response. If we were able to help you, please help us spread the word by sharing our posts with your friends.