To redeem a PS4 code is as easy as typing it in and hitting the confirm button. If you got a new PS4 and you want to activate a code that comes with your new system, or may be a DLC, discount code, or even a voucher code for a certain item in the PlayStation Store that comes with your game disc, then this article should help.
What is a PS4 code?
One of the methods Sony uses to grant access to its games, PlayStation Plus membership, store vouchers, PlayStation Store credit, downloadable contents or DLCs, and even movies, is by using a 12-digit code. If you are new to the PlayStation 4 system, chances are the box also contains codes that you can use to redeem something. The good thing is, redeeming a PS4 code is a breeze and there are a number of ways to do it.
When is a PS4 code activated?
Once you've entered a valid PS4 code either in the PS4 system, on the Sony PlayStation website, or in the PlayStation app, the code is automatically activated. PS4 codes are unique and they cannot be used more than once after it's been activated.
Easy steps on how to redeem PS4 code
There are three ways to redeem a PS4 code. Let me show you each of them below.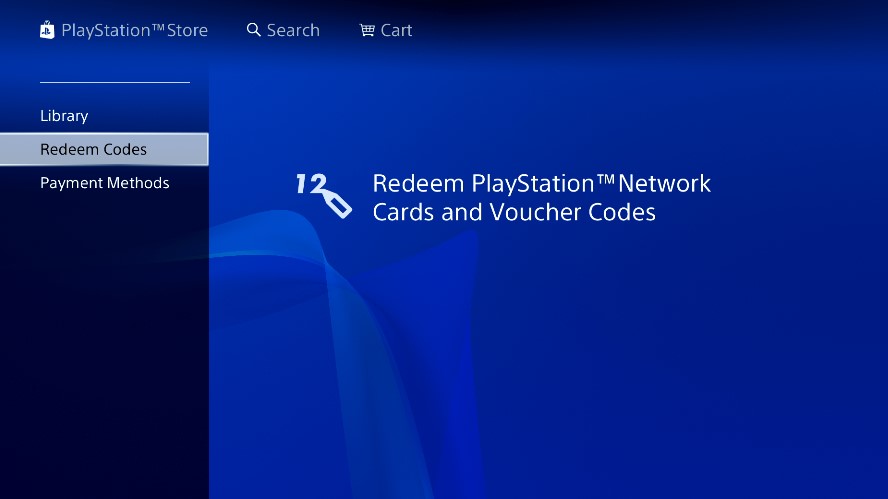 Method 1: Redeem a PS4 code on the console
After setting up your PlayStation 4 for the first time, you can right away open the PlayStation Store and redeem your PS4 codes. Here's how:
Go to the PS4 Home screen.
Select PlayStation Store.
At the bottom part of the page, find Redeem Codes and select it.
Enter code and make sure to verify that it's correct. Do not include the hyphens. These codes are NOT case sensitive.
Once finished entering the code, press the R2 button or select Done.
Select Continue.
Select Confirm.
Depending on the code you're trying to activate, you may have the option to download something (if it's a DLC or game).
Method 2: Redeeming PS4 code on a web browser
The other way to redeem codes for your PS4 is by using your computer's or phone's browser. In order to do this, you must pull up the Sony PlayStation store website. Follow these steps:
Open your web browser.
Go to the PlayStation Network website.
Make sure that you are signed in to your PlayStation account. To do that, just click on the Sign In button at the top.
Enter your PlayStation account credentials (username and password).
Click on the profile image to show additional options.
Select Redeem Codes.
Once you're redirected to the PS Store page, enter the code and make sure that it's correct.
After you have redeemed a PS4 code on your PC or smartphone, you can then initiate the download if it's a content or game while you PS4 is powered on. However, if your PS4 is off, the new content will be downloaded by your console the next time you turn it on.
Method 3: Using the PlayStation app to redeem a PS4 code
The other convenient way to activate a PlayStation Store code, voucher codes, discount codes, a game add-on or DLC, or any other content is by using the official PlayStation app on your iOS or Android phone.
The PlayStation app is free in both Google Play and Apple App Store so all you have to do is to install it, sign in to your PlayStation Network account, and enter the code. Here's the exact steps to do that:
On your phone, launch the PlayStation app.
Tap the PlayStation logo at the bottom part of the screen.
At the upper right, tap on the More options icon (three horizontal lines).
Select Redeem Codes.
Enter the code.
If you have a QR code, you can open your phone's camera app to detect the code and it will be automatically entered in the PlayStation App without typing it in. If this option is not available for you, or if your phone is unable to detect the code, then simply enter it manually in the three boxes provided.
Other interesting articles:
Visit our TheDroidGuy Youtube Channel for more troubleshooting videos and tutorials.