There are various factors that can cause the Project Zombie game to freeze. It could be due to a game bug, corrupted game files, outdated drivers, or even hardware issues. To fix this you will need to perform several troubleshooting steps.
Project Zomboid is an open world horror video game developed and published by The Indie Stone. It's currently available as an early access game over at Steam. In this game you can create your own character who must survive the zombie apocalypse. During the course of gameplay you will have to loot houses, craft items, build defenses, and kill zombies either in solo play, local co-op of up to four players, or through online multiplayer.
Why does Project Zomboid keep stuttering?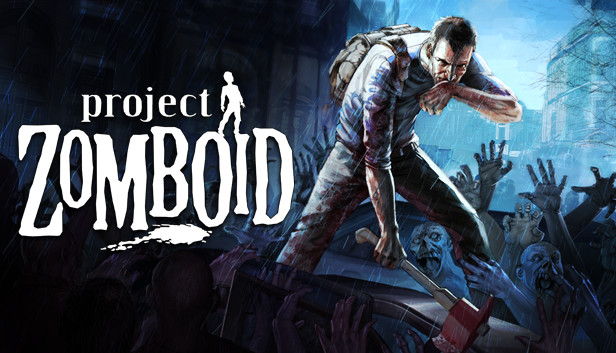 One of the issues that Project Zomboid players can experience is is when the game freezes. This can happen before the game starts or even during the middle of gameplay. You will often notice this issue if there are already a lot of zombies on the screen.
Here's what you can do to fix this problem.
Solution 1: Make sure your PC can play Project Zomboid
The first thing that you need to do is to make sure that your computer is capable of playing Project Zomboid. The good thing is that this game does not need a powerful hardware to run so any modern mid-range computer will be able to run this game smoothly.
System requirements
OS: Windows 10, 64 Bit OS required
Processor: Intel 2.77GHz Quad-core
Memory: 8Gb Ram
Hard Disk Space: 5gig
Video Card: Dedicated graphics card with 2 GB of RAM minimum, OpenGL 2.1 and GLSL 1.2 support (generally 2012 or newer)
Sound: FMOD compatible sound card
Solution 2: Change Project Zomboid graphics settings
If Project Zomboid keeps on freezing or crashing then you should try to make changes on its display settings. Try choosing a lower setting as this will reduce the amount of load on your graphics card and will make the game run much smoother.
Time needed: 3 minutes.
Change display settings
Open Project Zomboid.

You can do this by clicking the game shortcut on your desktop.

Click Options.

This will allow you to access the game settings menu.

Click the Display tab.

This will open the game display settings.

Make sure to enable Multi-core.

This allows you to take advantage of your CPU cores.

Change Lighting quality to lowest.

This reduces the lighting effect of the game.

Change Dynamic Skybox to medium.

This reduces the Dynamic Skybox effect of the game.

Change water quality to low.

This reduces the water quality effect of the game.

Change Puddle Quality to low.

This reduces the puddles quality of the game.

Click Accept then Apply.

This will save the changes you made.
After making these changes try to run the game and check if it still crashes or freezes.
Solution 3: Update your computer graphics drivers
One of the reasons why your Project Zomboid freezes is because your graphics card driver is not updated. Your graphics card manufacturer will usually release new drivers to improve on the older version and fix bugs that might be present. It's always a good idea to use the latest drivers.
Updating graphics drivers
Right click on the Start button.
Click on Device Manager.
Click the arrow before Display adapters.
Right click on the selected graphics card then choose Update driver.
Select Search automatically for drivers.
Another method to update the driver is by using the Nvidia GeForce Experience app if you have an Nvidia gpu or the Radeon Software if you are using a Radeon card.
Once the latest drivers are installed restart the computer then check if the freezing or crashing issue still occurs.
Solution 4: Update your Windows operating system
There's a possibility that the Project Zomboid game will freeze if your computer does not have the latest Windows updates installed. These updates to your operating system are important as they introduce several improvements, security patches, and have bug fixes not found in the older version.
Check for Windows updates
Click Settings.
Click Windows Update found on the bottom left side of the new window that appears.
Click Check for updates.
If new updates are found then click on the Install now button.
After installing the new updates restart your computer then check if you still experience crashes or freezing error.
Solution 5: End other running applications
If you are playing Project Zomboid with other applications running such as your Chrome browser then there's a possibility that the game will freeze. You need to close these other applications from the task manager so that your computer hardware resources can be maximized by the game.
Quit other applications
Right click on the Start button then click on Task Manager.
Make sure to click on More details found at the bottom left part of the window if it appears.
Click on the Processes tab.
Right click on the apps running and select End task. Do this for all apps except Project Zomboid and Steam.
Try checking if the Project Zomboid crashes or freezes issue still occurs.
Solution 6: Verify the integrity of Project Zomboid game files
There's a possibility that the Project Zomboid game is freezing due to corrupted or missing game files. You can use the Steam client to verify the integrity of the game files. If any files are missing or corrupted they will automatically be replaced.
Verify the integrity of files
Open the Steam client.
Click on Library.
Find Project Zomboid then right click it then click on Properties.
On the new window that appears click on Local Files.
Click Verify integrity of game files…
Solution 7: Reinstall Project Zomboid
If the above troubleshooting steps fails to fix the problem then you should consider uninstalling the game then install a fresh version.
Uninstalling the game
Open the Steam Client.
Go to the Library tab.
Right click on Project Zomboid then click on Manage then uninstall.
Click on Uninstall again to uninstall the game.
Installing the game
Open the Steam Client.
Go to the Library tab.
Right click on Project Zomboid then click on install.
Click next to proceed with the installation.
Feel free to visit our YouTube channel for additional troubleshooting guides on various devices.