If your PS4 controller won't turn on or if it appears to have a very short battery life, it's either a bad battery issue, or a hardware problem.
In some cases, a minor glitch like a firmware bug may prevent a controller from charging properly or to boot up. In any of these cases, you may be able to fix the problem by resetting the controller. This is easily done by pressing the reset button below the left trigger button.
A dead battery can also be a reason why your DualShock 4 controller won't connect or power on. Unfortunately, it's not simple to replace a PS4 battery and there's no readily available spare parts that you can buy. Batteries like the one in your PlayStation4 controller eventually dies so the more you use the controller, the shorter its battery life becomes. If your controller's battery is totally dead, you can either replace it yourself, or get a new controller.
Fix PS4 controller won't turn on | PlayStation 4
Time Needed : 10 minutes
There are a number of troubleshooting steps that you can do to fix a PlayStation 4 controller that won't power on. Follow our solutions below.
Check for any charging issue.

Your PlayStation 4 controller may have simply run out of juice. Make sure that you let it charge for at least 30 minutes before attempting to turn it back on. It is also recommended to use the original charging accessories such as the USB cable. Using a non-compatible USB cable as well as adapter can cause further damage.
If your PS4 controller won't charge, make sure to troubleshoot this issue first. 

Reset the PlayStation 4 controller.

Sometimes, a PS4 controller may malfunction due to a minor firmware glitch. To fix an issue like this, you need to reset the controller. To do this, you'll have to press the tiny hardware reset button. You'll need to use a bobby pin or toothpick to push the button or press the PS button inside a very tiny hole below the left trigger. If the issue still persists after you press the PS button to execute the reset, move on to the next solution.

Replace the battery (if controller is out of warranty).

If the PlayStation 4 controller still won't turn on at this time, it may be due to a damaged battery. 
You can watch Youtube videos on how to change the battery with a new one if you are interested.

Get a controller replacement.

A dead battery or hardware damage to the controller can kill it for good. This is the downside for this accessory and unfortunately, there's not much option for you as an end-user. You should consider replacing the malfunctioning controller if it doesn't charge anymore, or if it won't charge at all.
NOTE: Sometimes, a damaged USB port (the one in the front) may lose its ability to allow charging after some time. There's been many reports about this issue for years now.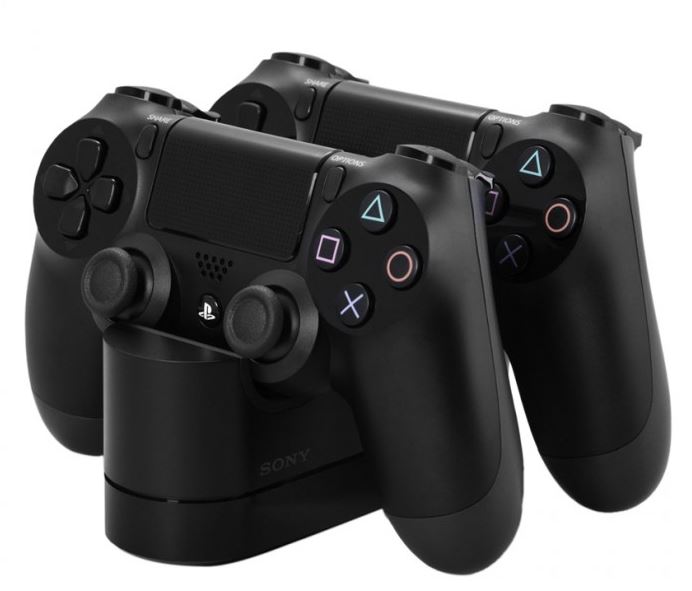 If the front charging port seems to prevent charging, you can work around this by getting a charging station that charges your device on the bottom of the controller. This is can be an expensive workaround but it's a good alternative if you don't want to replace the current controller.
Suggested readings:
Get help from us
Having Issues with your phone? Feel free to contact us using this form. We'll try to help. We also create videos for those wanting to follow visual instructions. Visit our TheDroidGuy Youtube Channel for troubleshooting.