Originally released in 2017, the current Nintendo Switch is ripe for a replacement. If you're wondering about the next Nintendo Switch, this article is for you. We've collected the most recent news and speculations about the next iteration of the Nintendo Switch. Learn more about the next big thing in portable gaming below.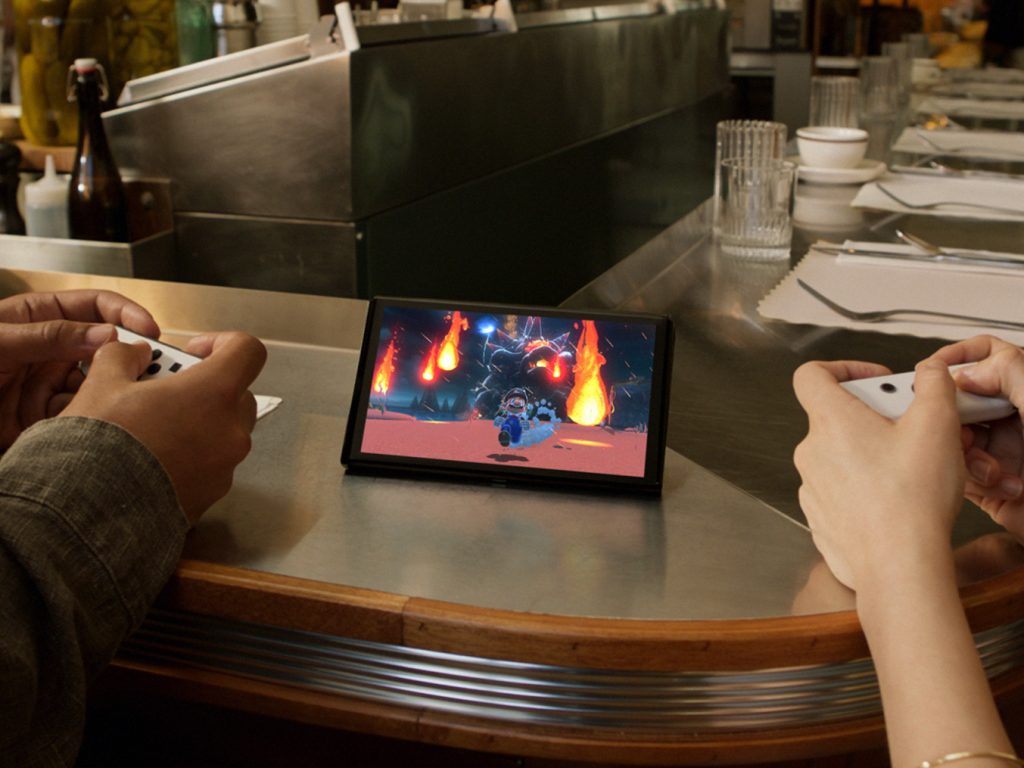 Will the New Nintendo Switch 2 be called Nintendo Switch Pro?
Before the OLED Switch was released, speculations about the new console called Nintendo Switch Pro was supposed to succeed the classic Switch. And while the OLED Switch introduced the OLED panel technology, the rest of hardware and software are technically the same, which means that there's no performance upgrades at all. Many people expected the OLED Switch to be called the Switch Pro though this did not happen at all.
Nintendo may call the new Nintendo Switch 2 as Nintendo 4K to highlight its key upgrade, or it may still continue to go with the Nintendo Switch Pro name.
As far as the Switch console is concerned, Nintendo appears not to follow a rigorous naming pattern so the second generation console can also be simply called Nintendo Switch 2.
Or the company may go for a refreshed naming line like a Super Nintendo Switch. Whatever it will be, we will be calling the upcoming Switch as Nintendo Switch 2 in this article.
New Nintendo Switch 2: Display
While the Nintendo Switch OLED model has been a significant bump in terms of screen specifications over the original Switch, the new Nintendo Switch 2 is rumored to have an even better display that's capable of running games on 1080p resolution when in handheld mode. This new crop of Switch display is most likely the OLED type because of its high responsiveness, relatively better power efficiency over LED panel, and stronger contrasts when playing certain games.
One of the strong selling points of the Nintendo Switch is its screen so there's no surprise if Nintendo will simply continue to make the screen of the next version even prettier.
The next Nintendo Switch will be using the Samsung OLED technology. Samsung is currently one of the top producers of OLED screens for smartphones, TVs, and consoles and Nintendo is on the right track in taking advantage of a proven technology.
With the minimum scaling up of resolution at 1080p for this console, it's even possible that the next gen Switch will be supporting 4K resolution or higher when in docked mode. A Bloomberg article claims that Nintendo plans to attain 4K resolution by upscaling graphics using NVIDIA's Deep Learning Super Sampling or DLSS technology. This means that the new Nintendo Switch 2 hardware and chips will be upgraded as well in order to support DLSS.
The same report claims that game developers for the Switch have been asked by Nintendo "to make their games 4K-ready" at this point.
The dock of the Switch OLED is said to contain a Realtek chip that supports 4K games already although apparently, there are still no Switch games that come with 4K resolution to try. The current Switch OLED dock also is already compatible with HDMI 2.0, which supports 4K resolution as well. These dock features are not supported by the base Nintendo Switch.
The upcoming next gen Switch will also be sporting a bigger OLED screen than the current Switch (OLED), or even a two-display device configuration.
New Nintendo Switch 2: Features
The Nintendo Switch consoles (original, OLED Nintendo Switch, and Switch Lite) are rich in features and the new Nintendo Switch 2 will most likely be too. Some of the features may be improvements from the previous iterations although there's not many performance upgrades when the Nintendo Switch OLED came along.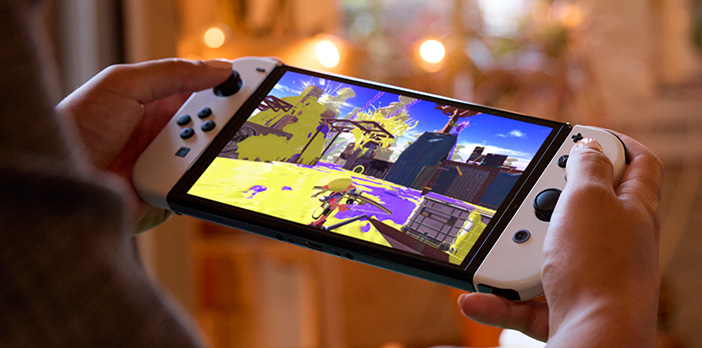 The features that will likely be borrowed by the second generation Switch may include the TV support via a dock, tabletop mode, handheld mode, Ethernet connectivity for more stable internet connection, Nintendo eShop and Nintendo Switch Online.
What's interesting though is the fact that Nintendo applied for a patent about a health-tracking device that can help monitor certain things such as sleep tracking or mood monitoring. The said device is said to be also capable of changing the odor of a room. It uses a Nintendo Switch dock-like gadget and appears to be designed to integrate with health-related games.
It's difficult to get accurate information regarding these things but it would make the new Nintendo Switch 2 unique if it can incorporate health-tracking features that are mostly only found in health smartwatches and trackers like the Fitbit, Apple Watch, or Galaxy Watch.
New Nintendo Switch 2: Price
The current OLED Switch retails at $349 but given how popular the current Switch models have become over the years, it's possible that Nintendo may drive the price higher for the new Nintendo Switch 2 at $400 or more.
If the company will follow the same model when they release a slightly less powerful Nintendo Switch Lite, the next Nintendo Switch 2 Lite may cost around $349 or less. A much better specced Nintendo Switch 2 with better hardware (such as a more powerful graphics chip) may go higher than $400.
New Nintendo Switch 2: Release date
Some wishful thinking Nintendo fans would like to think that the next new console will be released sometime in 2023. This is partly because of the Nintendo Switch 2 rumors that Zelda: Breath of the Wild 2 will be released in the same year. The game's release has been pushed further for no clear reason and some experts believe that this is because Nintendo plans to make this exclusive as the main content of their flagship new Switch.
The disappointing lack of 4K support of the OLED Nintendo Switch after the gaming community has discovered that the 4K-capable dev kits have been provided to the developers prior to the release of the said new console fueled the speculations that a different Switch model must be on the way.
Our best guess as far as release date is sometime after 2023. This means that we may get more hints and some confirmations at the later part of 2022.
At this time, the Nintendo Switch console has reached its mid life and according to Nintendo, the console still has about 4 or 5 years of life before a successor is likely released.
New Nintendo Switch 2: Specs
There's not much information and Nintendo Switch 2 rumors going around ever since the OLED Switch was released but based on the "leaks" prior to the release of the Switch OLED version, a new console is definitely coming. While some details of these leaks confirmed the specs of the current Switch OLED, others seem to point to an entirely different device, which may be the new Nintendo Switch 2.
One such significant spec was the 4K support of the said new Switch according to a Bloomberg report. In the same report, it was also mentioned that at least 11 companies including Zynga, had been given 4K dev kits to enhance the visual quality of their games.
While the rumors were quickly denied by Zynga and Nintendo at that time, this is not a surprise in the gaming world as the latter would not want to dampen the demand of the newly-released OLED Switch by announcing that a new and better product is already in the works.
Another important detail of the leak that did not make it to the OLED Switch at all is the usage of Nvidia Tegra Xavier processor, which is a much better chip compared to the NVIDIA Tegra X1 CPU for both original Switch, Nintendo Switch Lite, and OLED Switch consoles.
Other hardware improvements for the new Nintendo Switch 2 include an internal 64GB storage, a couple of USB-C ports, and a more powerful GPU such as the Samsung Exynos 1000 for 4K graphics support.
What are our "realistic" expectations for the new Nintendo Switch 2?
There's no question that the Nintendo Switch 2 is to be released. While we are yet to get confirmations for certain important details such as release date, specs, and pricing, it's definitely just a matter of time before we get our hands on a new Switch.
In the meantime, here are the things that we want from the next console.
Better graphics
Improved specs in terms of graphics is definitely very important given that there are many models of smartphones already sporting 1080p or higher screen resolution. I expect that the new Nintendo Switch 2 will at least have 1080p resolution on handheld mode. This will be an eye candy for those looking forward to playing their favorite games in much finer detail.
If the new console can muster 1080p resolution at 60Hz, this would be an even excellent reason to upgrade.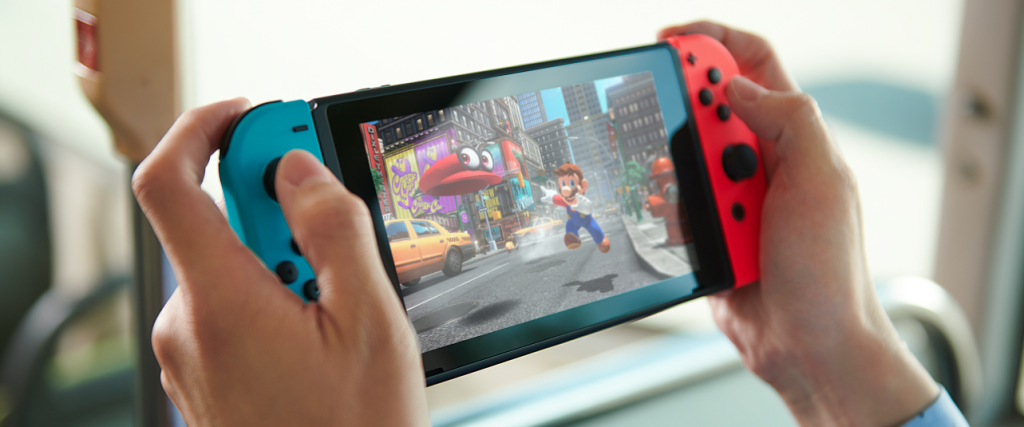 Improved battery life
As a gaming console, the battery life of all three models of Nintendo Switch is not that bad. Having longer battery endurance however is certainly something that all Nintendo fans will appreciate, especially if that means not spending more by buying additional power banks.
If Nintendo can extend the battery life of the new Switch console significantly, say, allowing for up to 10 hours of play, that would surely solidify the reputation of the new Switch brand.
We understand that battery life for each user varies massively depending on the games, screen brightness, and other factors but as a portable gaming console, having the new Switch deal with your daily commute or even longer journeys can be a deal breaker.
Larger built-in storage
We project that the new Switch will have at least 64GB SSD but even that might prove inadequate for a heavy gamer. Sure, the expansion port for a microSD card will likely be there but we should love to have an even larger storage capacity especially since massive installation requirements of games are becoming the trend today and in the years to come.
The new Switch will most likely never have a 1TB SSD for a start but having at least a built-in 128GB or 256GB should allow us to easily access a larger game library without having to delete and reinstall.
I don't think this is a big ask since storage capacity of SSDs are expanding rapidly while prices are dropping considerably.
Cellular support for 5G
Cellular 5G technology is fast becoming the standard around the world in the next several years so having a next gen Switch that can connect and play anywhere without having to rely on wifi is a great feature.
While definitely a long shot for now, it's fast becoming viable by the day. Qualcomm's Snapdragon G3x Gen 1 is reportedly being developed together with Razer to be able to power Android gaming platforms at this time. If this chip makes its way on the Switch, it can really boost the network capabilities of this console as it can potentially eliminate the need of a strong home wifi. This can lead to more online games that can become playable anytime anywhere.
1080p resolution games
Playing your favorite games on 720p resolution with an upgraded new Switch years from now will be a huge disappointment. The original Switch, Switch Lite, and OLED Switch are already doing that today. If the new Switch 2 continues to run games at 720p in handheld mode when there are plenty of smartphones that can run games at 4K, it will undoubtedly be a major disadvantage.
Zelda and Super Mario Odyssey, for example, would look fantastic in 4K!
Better Bluetooth support
Nintendo added Bluetooth support on the Switch last year but unfortunately, it was a rather half-hearted effort. Once Bluetooth is turned on, only a couple of wireless controllers can be connected at any time. The default feature to locate misplaced controllers can't be used while Bluetooth is on. On top of that, you won't be able to change the grip/order under the Controllers settings menu when wireless controllers are paired to the console via Bluetooth.
You can also only connect one headset paired all the time. In other words, Bluetooth connectivity on the Switch is very limited.
With the arrival of the new Nintendo Switch, I hope that true Bluetooth support will be implemented. Having Bluetooth 5.0 or higher will allow for more devices to be connected without having to connect an additional adapter.
That's it! We will be updating this article when new updates become available.
We suggest that you bookmark this page to keep you updated about the new Nintendo Switch 2.