The Nest Hello Video Doorbell has just gotten a lot smarter thanks to an update that allows every unit to recognize when a package is delivered at your doorstep. Naturally, this only works if the package is placed within the periphery of the video doorbell.
It works in tandem with the existing Activity Zones feature which allows you to manually draw a line on the camera's field of view for surveillance or monitoring. This new update will allow cameras to recognize and notify the user when a package has been dropped and again when the package is picked up.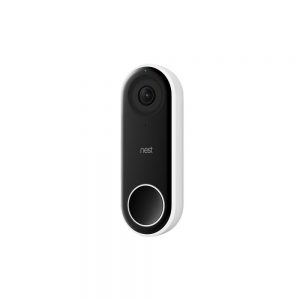 This can be a crucial addition to your smart home and can make package tracking significantly easier. People have been waiting for a feature like this, and it's good to know that it's finally here after 18 months of the product's release.
This feature will be enabled by default on all Nest video doorbell cameras and can be disabled through the Nest app. Notifications on package delivery and pickup will also be sent to the Nest app on your Android or iOS smartphone. It is important to note that this feature is only rolling out to Nest Hello users in the U.S., while the company hasn't clarified when this will be available for users in other markets.
If you're a Nest Hello Video Doorbell user, you should be able to find the changes right away. If you're seeing it now, be sure to let us know in the comments below.
Source: Google Blog
Via: The Verge