The annual release of NBA 2K games often comes with a fair share of controversy and criticism, especially around monetization and gameplay changes in the ultra-popular MyCareer mode. However, one aspect of NBA 2K24 that deserves more praise is the Play Online mode or Play Now Mode, which has seen several major improvements that create a smooth and authentic basketball simulation this year. For newcomers and series veterans, NBA 2K24 Play Online is the best way to experience exciting NBA action without the baggage weighing down other parts of the game.
Understanding NBA 2K24 Play Online and Its Updates
Play Online allows you to jump into head-to-head online matches using any NBA team and its current roster. You can immediately play quick exhibition games or enter competitive ranked modes without needing to grind for hours upgrading a single player like in MyCareer.
This immediacy and variety make Play Online a great alternative to the frustrating treadmill of MyCareer. One Redditor described it as:
"Pure hoops without the BS. Grab your favorite team and start balling in seconds. No waiting for loading or sitting through cutscenes about shoes and hair gel."
Play Online received two major upgrades this year that improve the on-court gameplay:
ProPlay Technology. ProPlay uses real NBA player data and movements captured through tracking cameras and machine learning. This creates much more realistic and natural animations than manually mo-capped animations from actors in a studio. Signature dunks, dribbles, jumpshots, and more look and feel authentic, thanks to ProPlay.
Major Gameplay Enhancements. Enhanced ball physics, contact, and off-ball movement allow smoother and smarter gameplay. Combined with improved shot timing and dribbling mechanics, the on-court action achieves a new level of realism.
These updates make Play Online play more like an actual NBA game than ever before. The new fluidity leads to great back-and-forth gameplay where no lead is safe. It keeps you engaged throughout the full 48 minutes.
How ProPlay Improves Gameplay Realism
The impact of ProPlay is immediately evident when playing NBA 2K24. Simple acts like dribbling, running, and jumping look astoundingly lifelike. Signature playstyles perfectly mimic traits like James Harden's herky-jerky pace or Damian Lillard's long stride explosiveness on drives. Shooting mechanics mirror players' small tic and motion pulling up from deep. The realism in flow and movement creates a new level of immersion.
Here's an official NBA 2K trailer about the technology:
But it is the addition of ProPlay to more dynamic gameplay scenarios that showcase its brilliance. Spectacular dunks in traffic, twisting layups through contact, and pull-up jumpers with hands in your face display an eerie level of accuracy. The exaggeration and canned "crunch time" animations from past games are gone. Moments like euro steps, spin moves, and crossovers feel like watching actual NBA films rather than animatronics.
This amplifies the impact of a player's stats and abilities. Attempting a chasedown block with Giannis will realistically cover more ground than if you try with a slower defender. Steph Curry's quick trigger from three is recreated in perfect detail as if watching a Warriors game live. ProPlay manages to breathe life into every player to make them feel distinct.
Why ProPlay is a Game Changer
The stark difference in visual quality between ProPlay and older mo-cap footage is jarring. It is hard to return once you experience the new level of fidelity ProPlay enables. The classic video game sheen is replaced with genuine NBA action that mimics reality to a tee.
For the first time, the on-court action matches the graphical heights the NBA 2K franchise has achieved year after year. Hyper-realistic player scans and smooth face/body models were offset in past games by anachronistic animations that broke the illusion. ProPlay resolves this by elevating the character animation to equal brilliance.
Of course, all the lifelike animations powered by real NBA footage would mean nothing if the underlying gameplay was not solid. Thankfully, NBA 2K24 also overhauls offense, defense, dribbling, shooting, player movement, etc., to hit a new peak regarding feel and flow on the sticks. Combined with the visual overhaul, it creates an unparalleled virtual basketball experience.
ProPlay will be the new standard all future sports games are measured against when capturing the nuances of real-life player styles and abilities. The tech establishes NBA 2K as the undisputed leader and innovator when replicating professional basketball action in video game form. It is a quantum leap that changes everything moving forward.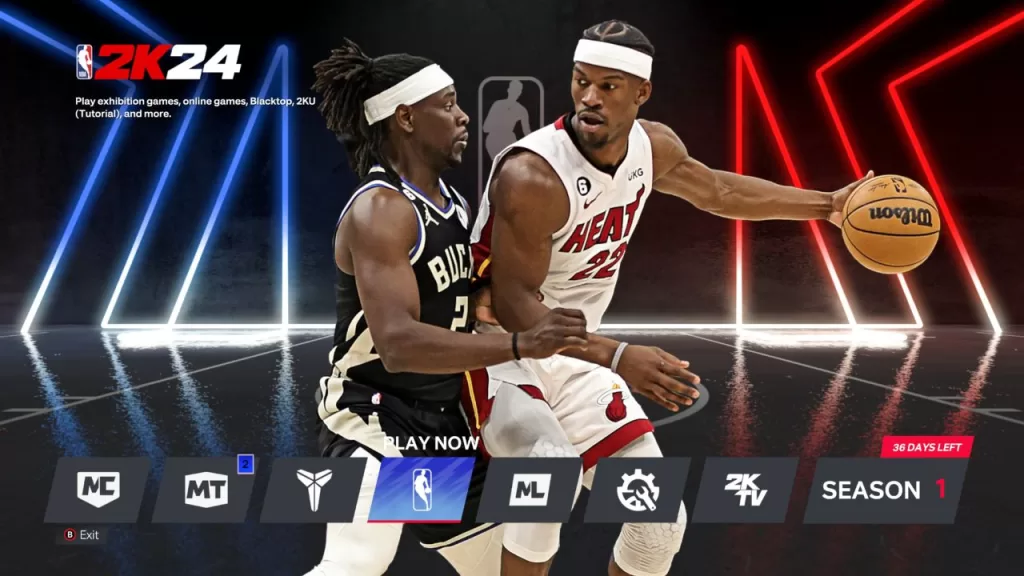 Contrasting Play Online With MyCareer
MyCareer is often frustrating due to its overbearing monetization features and tedious grinding built around microtransactions. The expensive cosmetics, battle pass rewards, and player upgrade costs serve to push users toward spending real money. One reviewer described MyCareer as " feeling designed around greed rather than fun basketball challenges."
Play Online strips away all the commercial aspects and fully focuses the experience on 5v5 gameplay. There are no virtual currencies or attribute caps slowing you down. Everything is unlocked and ready from the start. The only difference between players is their skill with the sticks, not how much money they spend.
Even the basic act of finding a game is better—no need to load into an online hub world and hunt down active courts. Play Online brings up a simple matchmaking menu that connects you to opponents in seconds. Combined with faster loading and no lengthy intro scenes, it provides a tight experience all about efficient basketball.
Diving Into NBA 2K24 Play Online Modes
NBA 2K24 Play Online or Play Now mode has several modes, just like in the previous iterations. Let's take a quick look at each one:
Quick Play
As the name suggests, Quick Play instantly launches an exhibition game. This is perfect for learning controls and getting a feel for teams and players before jumping into competitive modes. You can also set up custom match rules and adjust settings like quarter length or game speed.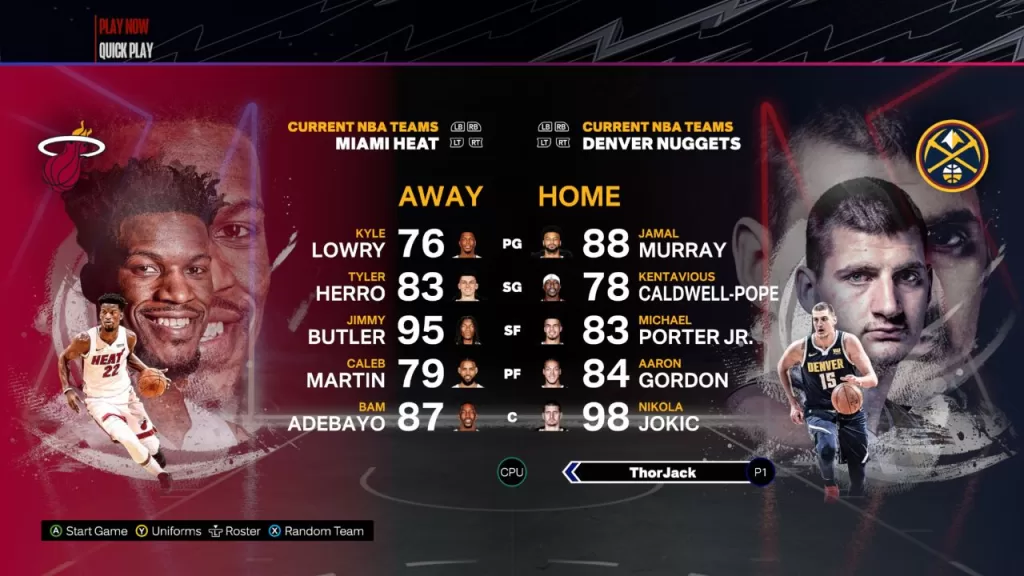 Thanks to its straightforward nature, many players stick solely to Quick Play even after mastering the mechanics. One fan of Quick Play explained,
"It cuts out the BS of ranked modes but still has good matchmaking. I can enjoy playing with NBA stars without the stress."
Play WNBA
This mode offers quick exhibition games using WNBA rosters. You can play a single game or a full 29-game season with any of the 12 WNBA teams. Playoff seeding is based on regular season records.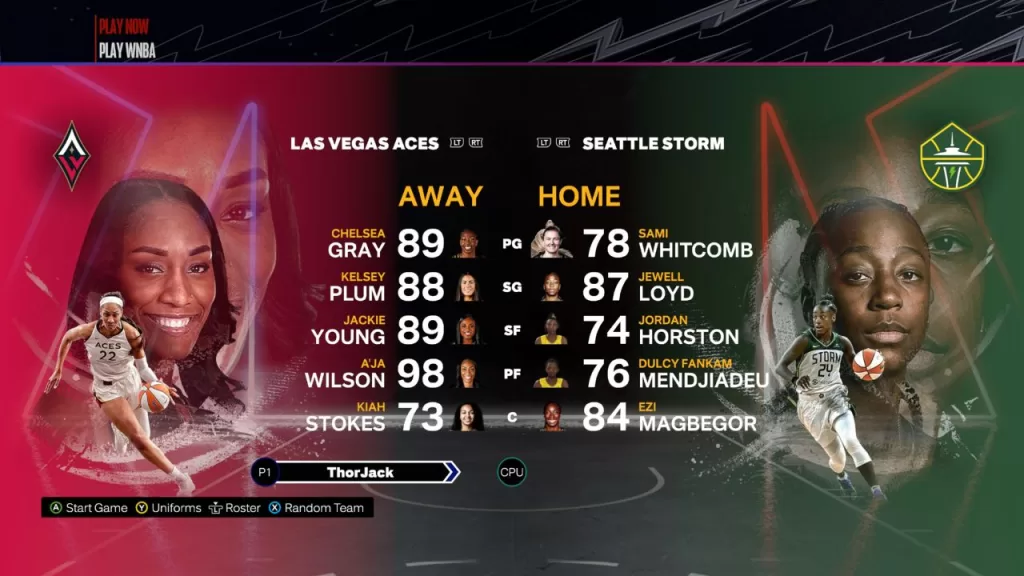 Play WNBA is great for those wanting to experience women's professional basketball action. However, some features like historic teams and All-Star mode are currently only available on the NBA side of the game.
NBA Today
NBA Today utilizes real-world data and stats from the current NBA season to recreate ongoing storylines and matches.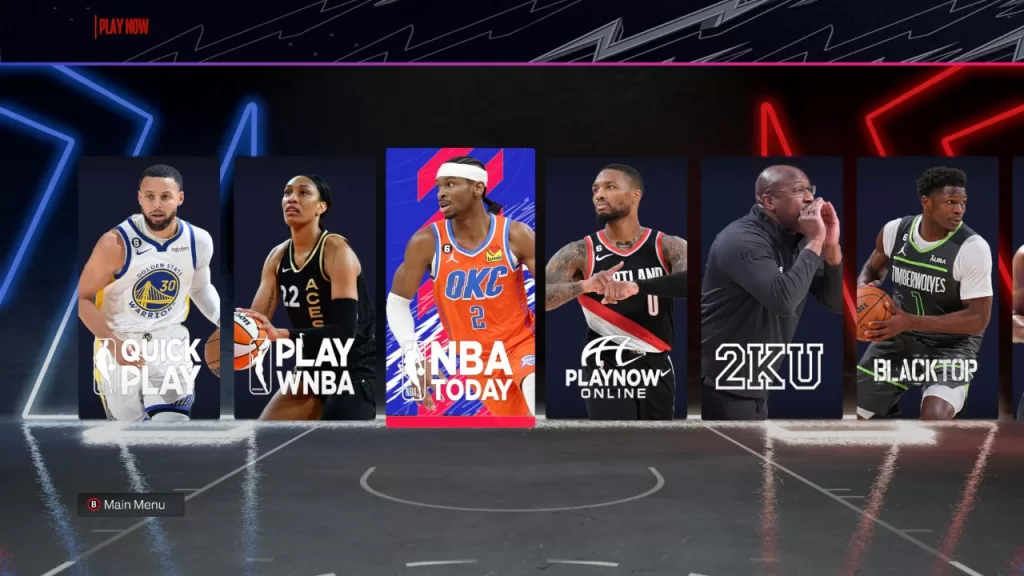 Updated daily, it allows playing games tied to major events happening in real life. This includes injury reports, standings, team trends, and more to provide an evolving experience that parallels the actual NBA season.
PlayNow Online
Bring your skills and favorite team online against other players in this head-to-head competitive mode. You are ranked based on wins and performance.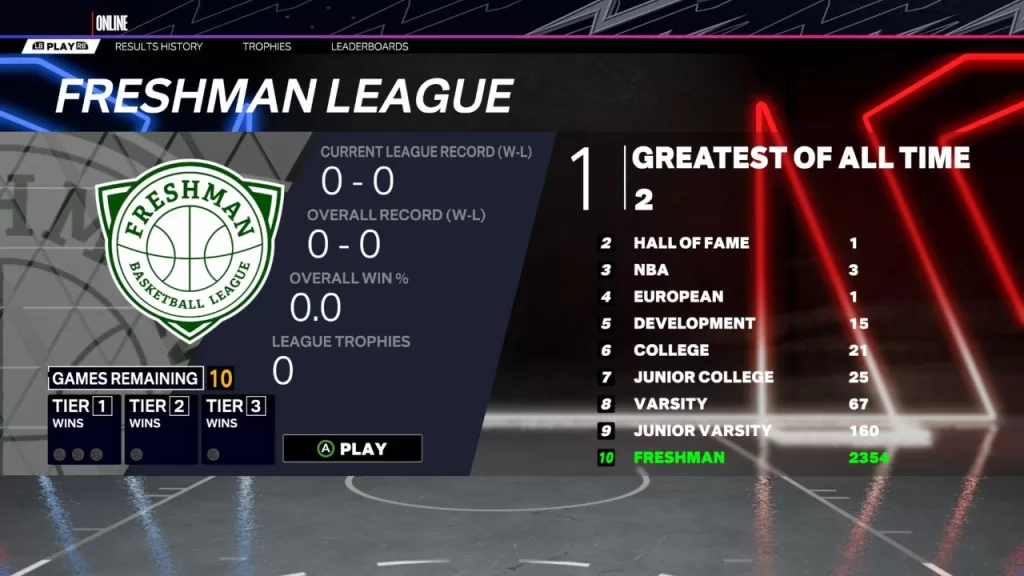 PlayNow Online offers rewarding gameplay against human opponents without needing to build up a single player like MyCareer. Matches have quarters of varying lengths to test your skills.
2KU
2KU is the tutorial and practice mode for learning fundamentals, controls, plays, and strategies.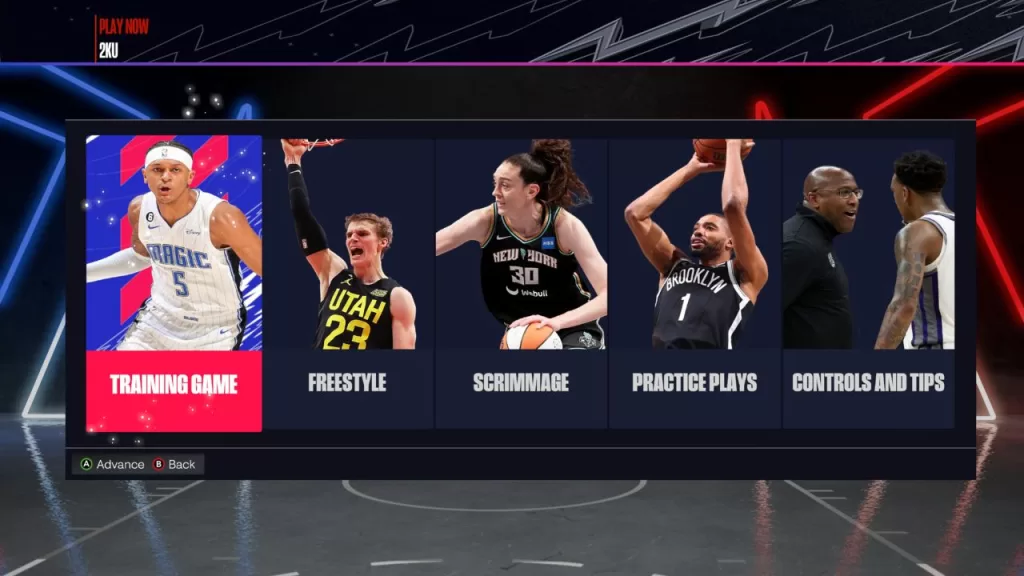 It offers drills and training exercises to develop critical basketball skills. 2KU has options for teaching offense, defense, dribbling, playcalling, and more. New to 2K24 is multiplayer 2KU, allowing friends to learn together in co-op drills.
BlackTop
Face off in streetball 1v1, 2v2, or 3v3 matches on outdoor urban courts. BlackTop has a more relaxed arcade feel compared to full 5v5 gameplay.
It is a faster-paced and high-scoring mode for those who enjoy showboating and flashy plays. Unlockable cosmetic items like shoes let you show off style while competing in various minigame events.
Play With Friends Online
Team up and take your squad online against friends or other players. Flexible match creation tools allow customizing teams, rules, and camera settings.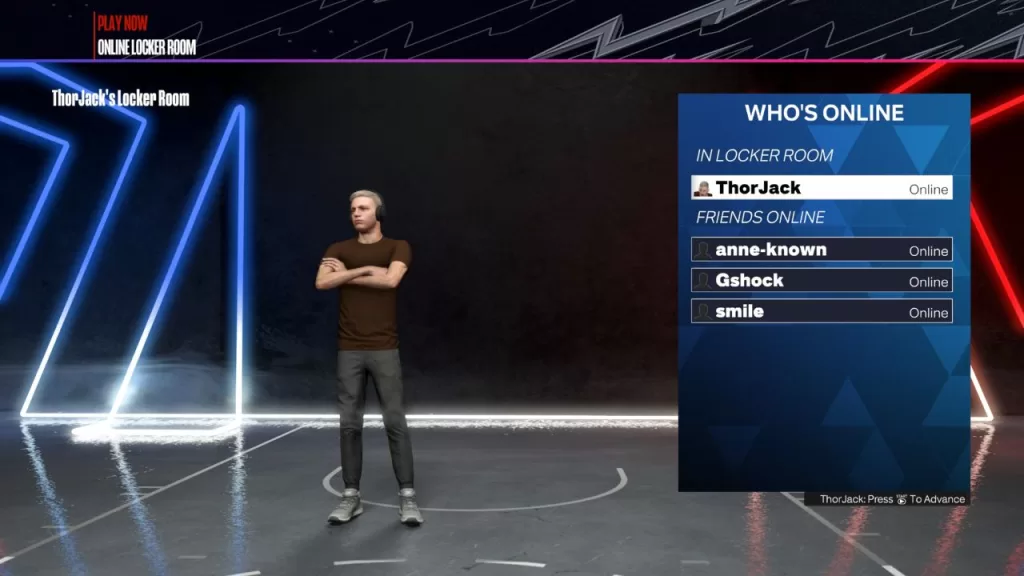 Voice chat with teammates provides coordination for executing plays and strategies. Play With Friends delivers fun online co-op basketball without needing to deal with public matchmaking.
Why Play Online/Play Now Shines This Year
Between the new ProPlay animation system and overall gameplay changes, NBA 2K24's Play Online performs better than ever. The action looks and feels like an actual NBA broadcast come to life. Even subtle details like new casual dribbling and pass animations help achieve a new level of immersion.
Combined with the instant satisfaction of playing as NBA stars right away and game modes catering to all skill levels, Play Online is the best way to experience virtual basketball this year. It provides exciting 5v5 action minus the baggage and barriers slowing down MyCareer. For the purest hoops simulation, Play Online is the top choice hands down.
So, for those disappointed with certain aspects of NBA 2K24, try taking the Play Online route to get the most enjoyment out of the game. Quick Play and ranked modes offer streamlined online basketball that lives up to the promise of new gameplay advancements like ProPlay. Don't let the flaws of MyCareer and microtransactions tarnish your opinion of what the core gameplay has achieved. Play Online is where NBA 2K24 shines the brightest.