Are you you stuck at compiling shaders on Monster Hunter Rise PC? Several factors can cause this issue such as an outdated GPU drivers, corrupted game files, and a temporary software glitch. To fix Monster Hunter Rise PC compiling shaders issue, you will need to perform several troubleshooting steps.
Monster Hunter Rise is a Capcom action adventure role playing game. The PC version of it is currently playable on Steam for PC gaming alongside with Monster Hunter World. The game is a port of Nintendo Switch Monster Hunter Rise game. Players assume the position of a hunter in Monster Hunter Rise, who must pursue tasks while traveling through Kamura town with a variety of tools, supplies, and weaponry in order to hunt or capture monsters. There is a single-player campaign, along with online and local multiplayer and cooperative action for up to four players.
Monster Hunter Rise PC compiling shaders issue? Here's how to fix the issue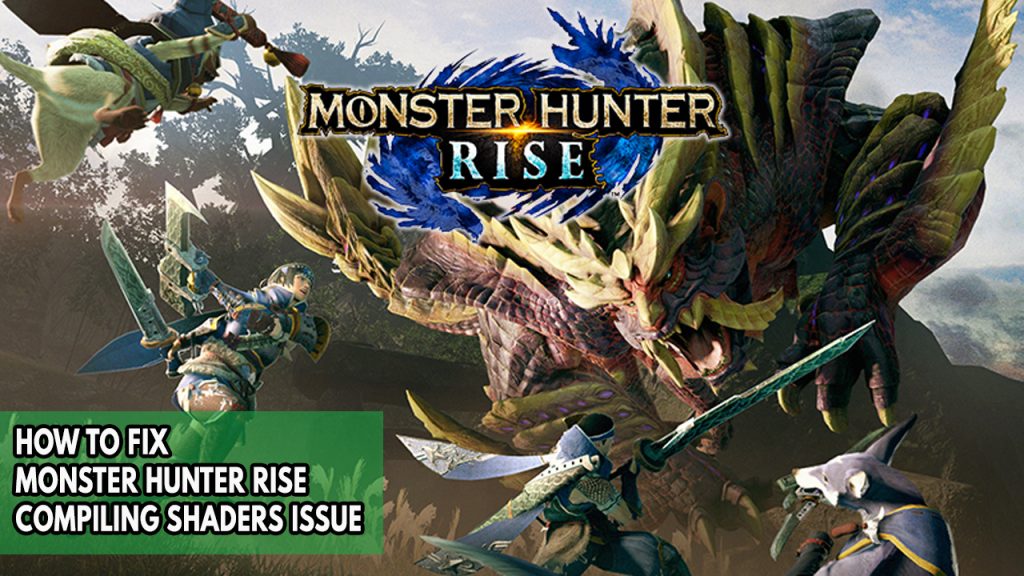 One of the issues that you might encounter when playing Monster Hunter Rise PC is the game screen is stuck at compiling shaders. For console gaming with Monster Hunter Rise on the Nintendo Switch, you will not get the compiler shaders issue. This can be a frustrating experience especially if you want to play the Monster Hunter Rise game on your Windows computer.
Before we start with the troubleshooting steps, make sure you have remove the mods installed as this might be the issue you are stuck in compiling shader.
Fix #1 Update graphics card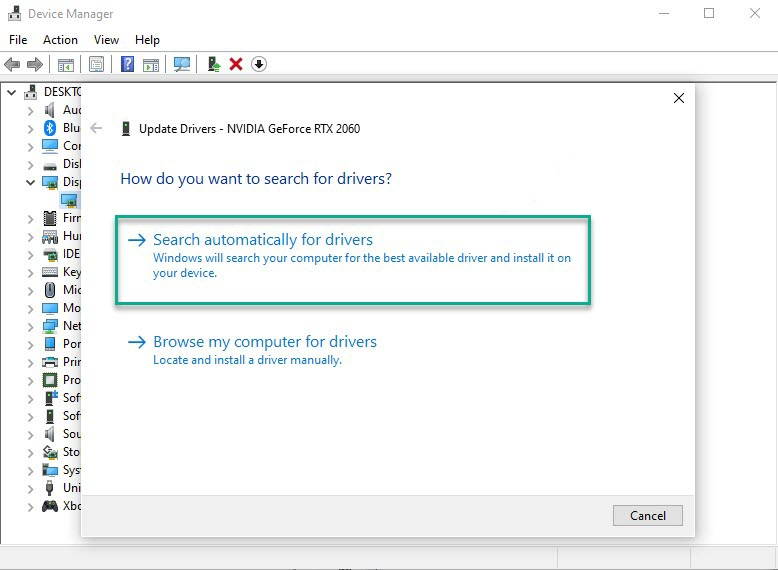 The first thing to do is to make sure the drivers for your graphics card are up to date. The problem with the crash compile shaders is likely the result of an outdated GPU driver. Ensure that the most recent drivers for your GPU are installed so that the game will run more smoothly and that any problems you are having will be resolved.
Updating graphics driver
Step 1: Simply type Device Manager in the search bar on your desktop and then click the Device Manager icon that appears in the results. This will open the device manager.
Step 2: Click the Display adapters icon. The list of display adapters will be expanded.
Step 3: Right-click the dedicated video card you are using to play the game and then select Update driver. This will allow you to update your driver.
Step 4: Choose Search automatically for drivers. This will search online for any new drivers and install it on your computer.
Try to launch Monster Hunter if it fix the compiling shaders issue.
Fix #2 Verify integrity the game files of Monster Hunter Rise
You will be stuck at compiling shaders whenever a game file in the installation folder is corrupted or have missing game file. In order to try and fix the compiling shaders issue, use the Steam client to verify the game files' integrity. As soon as you're done with the process, Steam will download, install, and replace any missing or corrupt files.
Verifying files in local files
Step 1: Open Steam client.
Step 2: In your Steam launcher, click Steam Library.
Step 3: Find the game then right-click the game in your Library and select Properties.
Step 4: Choose the Local Files tab and click Verify integrity of game files.
Step 5: Launch Monster Hunter.
Try to check it fix the compiling shader issue on your Windows computer.
Fix #3 Reinstall
You must reinstall if none of the above fixes are successful. The compiling shader issue will be resolved if you reinstall since it will give you a fresh installation.
Reinstalling
Step 1: Run Steam launcher to load steam.
Step 2: Go to the Library
Step 3: Right click game then click on Manage then uninstall.
Step 4: Click Uninstall.
Step 5: Right click the game then click on install.
Step 6: Click next to proceed with the installation. This will take several minutes to install.