If you're experiencing difficulties with compiling shaders in Hogwarts Legacy, there are various possible causes, including outdated GPU drivers, corrupt game files, or a temporary a temporary glitch. To resolve this issue, you will need to go through a few troubleshooting steps.
In Hogwarts Legacy, players are presented with an opportunity to attend Hogwarts School of Witchcraft and Wizardry, where they can play an open world setting and encounter various creatures. Furthermore, they can customize their character's abilities, create potions, cast spells, and establish their own legacy. The game's primary storyline centers on the player's character, who holds a dangerous secret that has the potential to endanger the wizarding world. As they form alliances, fight against evil wizards, and shape the future of the wizarding society, players will possess significant control over the game.
Fixing Compiling Shaders Issue
Encountering a stuck game screen during the shader compilation process is a potential problem that may arise while playing Hogwarts Legacy. This can be an aggravating experience, particularly if you are eager to play the game on your Windows computer. This article will provide you general online fixed issues and suggest attempting workarounds.
Here's How to Fix Hogwarts legacy preparing shaders stuck and performance issues.
Fix #1 Update Graphics Card
To fix the compiling shaders issue, the first step is to check if your graphics card drivers are up to date. An outdated GPU driver is a common cause of the problem. By installing the latest drivers for your graphics card, you can ensure that the game operates more efficiently and that any difficulties you are experiencing are resolved by giving you a good overall gameplay performance. It will also giver you shader compilation performance updates.
Updating graphics driver
Step 1: Simply type Device Manager in the search bar on your desktop and then click the Device Manager icon that appears in the results. This will open the device manager.
Step 2: Click the Display adapters icon. The list of display adapters will be expanded.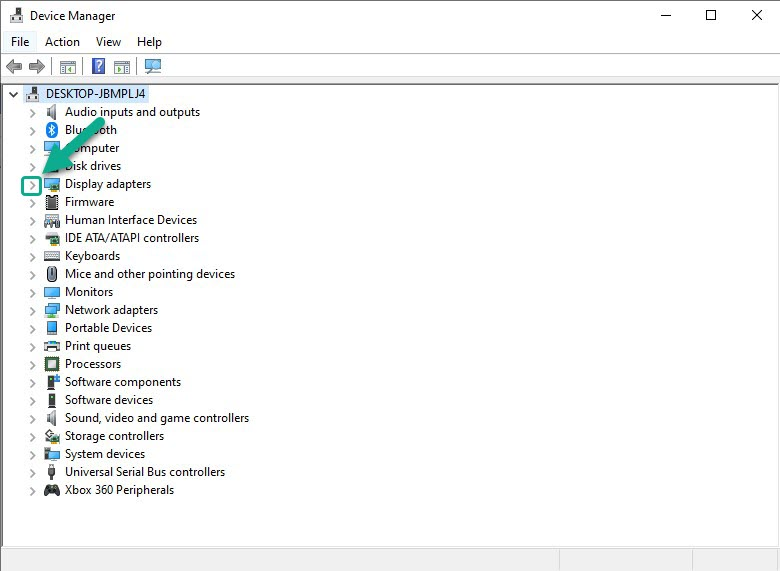 Step 3: Right-click the dedicated video card you are using to play the game and then select Update driver. This will allow you to update your driver.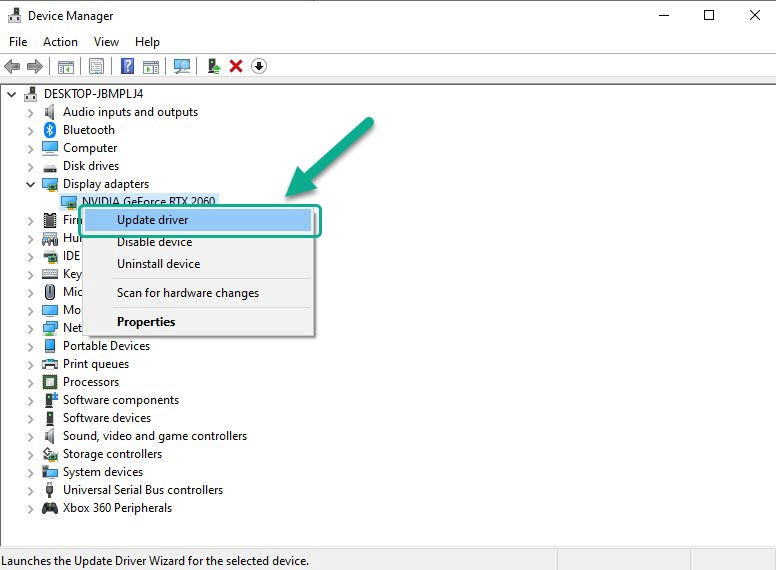 Step 4: Choose Search automatically for drivers. This will search online for any new drivers and install it on your computer.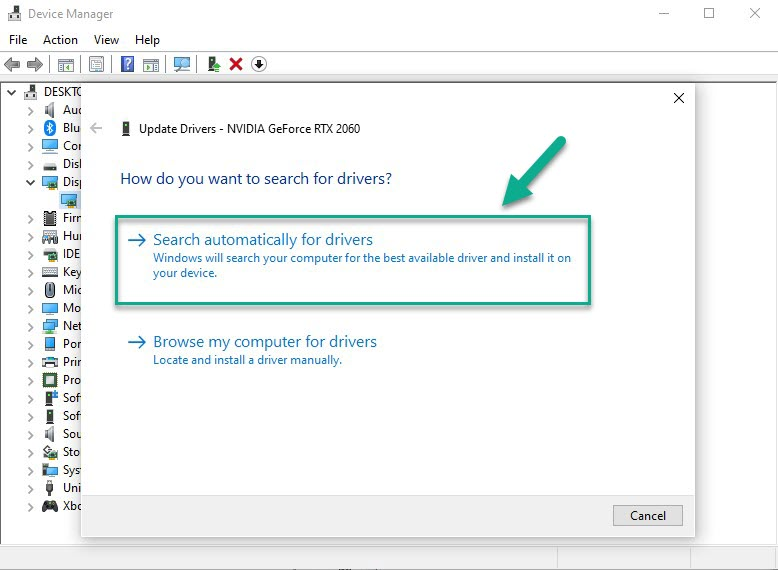 Fix #2 Check for Game Updates
To avoid encountering the compiling shaders issue, it is crucial to ensure that you have the most recent game update installed. You can check for and download the latest update through the Steam client, which will provide you with access to the most recent bug fixes and game improvements. Keeping the game up-to-date is a significant factor in ensuring a seamless and satisfying gaming experience.
Updating Game
Step 1: Launch Steam launcher.
Step 2: On your Steam launcher, click the Library tab.
Step 3: Right-click game in your Library, then click Properties.
Step 4: Click the Updates tab and select Always keep this game updated.
Fix #3 Verify Integrity of Game Files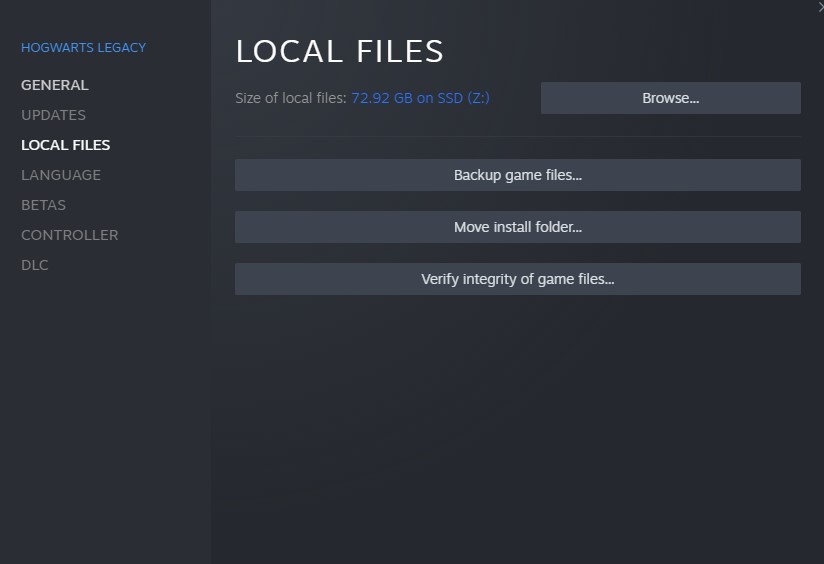 If a game file in the installation folder is corrupt or missing, it can cause the game to freeze during the shader compilation process. To address this issue, you can use the Steam client to verify the integrity of the game files. Once the verification process is complete, Steam will automatically replace any missing or damaged files by downloading and installing them. This can help to resolve the compiling shaders issue in Hogwarts Legacy.
Verifying files in Local Files
Step 1: Open Steam client.
Step 2: In your Steam launcher, click Steam Library.
Step 3: Find the game then right-click the game in your Library and select Properties.
Step 4: Choose the Local Files tab and click Verify integrity of game files.
Step 5: Launch Hogwarts Legacy.
Try to check if it has resolved issues with your compiling shaders issue.
Fix #4 Clear DirectX Shader Cache
The DirectX Shader Cache stores files created by the graphics system that can help speed up application load time. While these files can be regenerated as needed, if you suspect that the DirectX Shader Cache is either corrupt or too large, deleting it may help to resolve the Hogwarts Legacy preparing shaders performance issues. Once deleted, the cache will be regenerated when required.
Clearing DirectX Shader Cache
Step 1: Press the Windows Menu Key.
Step 2: Go to Settings.
Step 3: Go to System.
Step 4: Select Storage.
Step 5: Select Temporary Files.
Step 6: Uncheck everything and Check only DirectX Shader Cache.
Step 7: Click Remove Files.
Fix #5 Reinstall Hogwarts Legacy
In the event that none of the aforementioned solutions work, you may need to resort to reinstalling the game. By doing so, you will obtain a fresh installation of the game, which can often help to resolve the compiling shader issue in Hogwarts Legacy.
Reinstalling
Step 1: Run Steam launcher to load steam.
Step 2: Go to the Library
Step 3: Right click game then click on Manage then uninstall.
Step 4: Click Uninstall.
Step 5: Right click the game then click on install.
Step 6: Click next to proceed with the installation. This will take several minutes to install.