According to a new report obtained by Forbes courtesy of sources at research firm IHS Markit, Microsoft's much rumored upcoming foldable display tablet/computer will come with the ability to run Android apps. This is something that Microsoft has been teasing for quite a while with Project Astoria, although it is now cancelled, there's no reason why Microsoft wouldn't want a feature like this on board. But as it stands, barring industry sources and a few corroborations, there is no evidence to support this. Keeping this in mind, we recommend you to take it with a pinch of salt.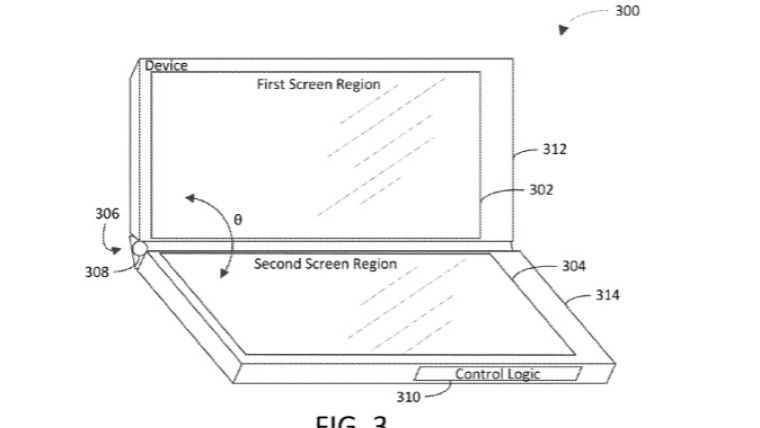 Previous reports have mentioned that this Microsoft device will come with two 9-inch displays that can be folded, possibly with a hinge like design (as pictured above). This form factor will be complemented by Microsoft's Windows Core OS. It is rumored that the device will feature the 10nm Intel Lakefield processor on board. This tablet will also come with an always-on feature, which could possibly hint towards cellular connectivity (4G/5G).
Microsoft is expected to unveil this device in mid-2020, so we're still some distance away from seeing the company's foldable display tablet in action. There are quite a few manufacturers, particularly Lenovo, who are betting big on the foldable display segment. Keeping this in mind, 2020 could well be the year for foldable display tablets. Foldable display smartphones are yet to make an impact, although Samsung is very close with the Galaxy Fold.
Will you look forward to a foldable display Windows tablet that can run Android apps?
Source: Forbes
Via: Neowin