The Samsung Galaxy Z Flip is expected to be the much-awaited successor to the Galaxy Fold that was launched last year. Although the smartphone had multiple issues during launch, Samsung appeared to have ironed them out subsequently. So much so, that talk started to begin late last year about a successor being in the works. A new rumor emerging today has revealed that this clamshell foldable phone by Samsung will likely have a moderate 12MP rear sensor and not a 108MP unit as previously rumored.
This is likely due to size limitations as cramming in a large sensor on a foldable phone sounds like tough work. Or perhaps this is Samsung's way of making the phone more affordable to the masses considering how the Galaxy Fold was written off by many for its exorbitant price tag. The Twitter source goes on to add that the Z Flip will have a 10MP selfie camera, as well as 256GB of internal storage. The battery capacity remains a mystery with the source claiming that it could either be a 3,300 mAh unit or a 3,500 mAh battery under the hood.
In terms of software, the phone is confirmed to be running Android 10 along with One UI 2.1. The phone will likely be revealed at Samsung's Unpacked event on February 11 alongside the galaxy s20, the galaxy s20 Plus, and the galaxy s20 Ultra.
Meanwhile a separate leak has shed light on the marketing materials that Samsung is expected to use for the Galaxy Z Flip. The image was leaked by someone with access to internal Samsung marketing materials, thus explaining why it's taken off of a computer screen. We can expect to see this promo flocking Samsung's marketing materials around the world in the coming months.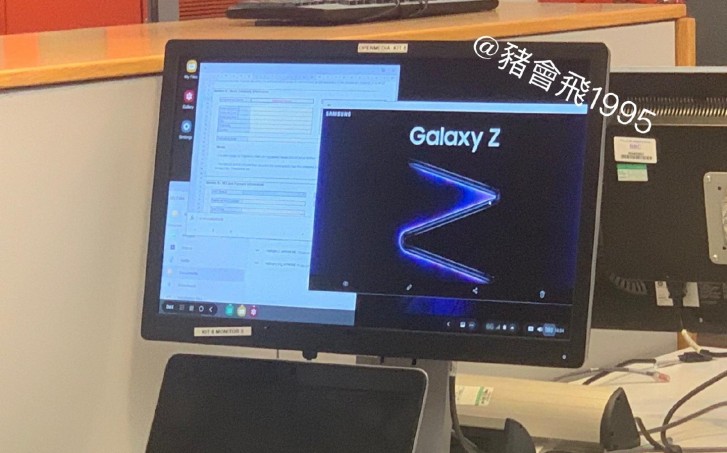 Source: @ishanagarwal24
Via: Android Central