When your Samsung Galaxy S6 Edge enters boot loop, it means there are some inconsistencies in the operating system or its firmware. More often, the boot loop problem occurs if the owner rooted or flashed a custom firmware into its device, although there were also cases that this problem occurred after an update was installed on a stock firmware. About 95% of the time boot loop is firmware-related.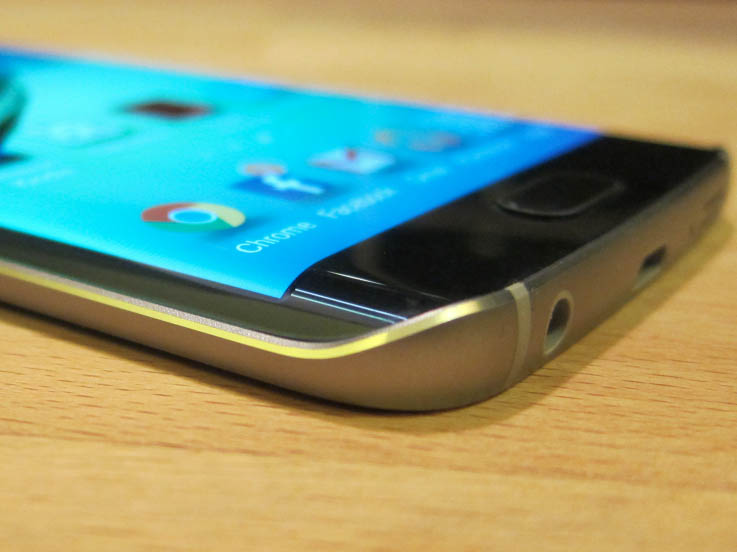 Before we go any further, those who may have issue with their Android devices may contact us via [email protected]. While we are willing to help you solve your problems, we can't effectively do so if there isn't enough information. So, make sure you tell us the model of your phone, the version of Android it's running and how it behaves when the problem occurs. The more information you can provide, the more accurate our solutions are.
MUST VISIT: Samsung Galaxy S6 Edge Troubleshooting
Here are some of the most common Galaxy S6 Edge boot loop problems:
Galaxy S6 Edge enters boot loop after an update
We received a few emails related to this problem and two of which said the phone just can't continue booting up because after it reaches the logo, it will automatically reboot, goes on up to the logo and reboots again. Apparently, the update messed up or corrupted some data or caches but the problem is, there's no way for us to pinpoint which one is the culprit. Therefore, shotgun troubleshooting just isn't possible; we need to perform general procedures like wiping the cache partition and master reset.
Wipe Cache Partition
There is a directory in the system partition where all caches for core services and applications are stored. These files are used by the system to make its performance smoother the next time you launch those apps. More often, corrupt caches will create conflicts with the system especially if there were already new files created by the new firmware. Clearing the directory will indiscriminately delete all files stored in the partition but don't worry, the next time the phone boots up, it will create new files or caches.
Turn off the device.
Press and hold the following three buttons at the same time: Volume Up key, Home key, and Power key.
When the phone vibrates, release the Power key but continue to press and hold the Volume Up key and the Home key.
When the Android System Recovery screen appears, release the Volume Up and Home keys.
Press the Volume Down key to highlight 'wipe cache partition.'
Press the Power key to select.
When the wipe cache partition is complete, 'Reboot system now' is highlighted.
Press the Power key to restart the device.
Master Reset
Obviously, you can't perform the typical factory reset because the phone can't just boot up completely. Booting in recovery mode, however, will give you access to an operation that will not only delete all files, settings, app and data, but will also reformat the partition itself to get rid of any corrupt files the system won't use. In other words, master reset is more effective than factory reset. You only have to do this if the phone still boot loops after wiping the cache partition:
Turn off your Samsung Galaxy S6 Edge.
Press and hold the Volume Up, Home and Power keys together.
When the device powers on and displays 'Power on logo', release all keys and the Android icon will appear on the screen.
Wait until the Android Recovery Screen appears after about 30 seconds.
Using the Volume Down key, highlight the option, 'wipe data/factory reset' and press the Power key to select it.
Press the Vol Down button again until the option 'Yes — delete all user data' is highlighted and then press the Power key to select it.
After the reset is complete, highlight 'Reboot system now' and hit the Power key to restart the phone.
Galaxy S6 Edge can't continue booting up after rooting
Problem: Hi guys! I've been reading your troubleshooting posts and I sensed that while you are willing to help your readers, you always stay on the brighter side of things and that explains why you weren't encouraging average users to root their phones or install custom ROMs on their device. I fully understand why you do that and I respect that.
You see, I'm not one of those average owners. I rooted my Galaxy S6 Edge (it's a T-Mo model, by the way) using Odin CF Autoroot SM-G925T. The rooting process went through but I don't think it was successful because my phone is now boot looping. I don't where I went wrong but it's obvious everything didn't go as planned. So, where can I go from here? How can I get my phone to work again. — Cody
Troubleshooting: I asked a friend of mine over at XDA Dev forums about this and he said he also encountered this problem. What he did to rectify it was to flash the SM-G920T and repeat the rooting process. Yes, G920T is for the flat S6 but that's what worked for some of the S6 Edge users who decided to root their devices. If you want to follow suit, please proceed at your own risk. I know you are savvy enough for this kind of things.
Galaxy S6 Edge enters boot loop after installing custom firmware
Problem: Hi droid guy! I'm beginning to love Android and Galaxy S6 Edge is actually the second Android I have. I am a bit savvy when it comes to rooting and things but as I said, I'm still beginning to love the device and this whole environment.
I rooted my Galaxy S6 Edge and installed a custom ROM but just after the everything went through, the phone keeps rebooting and couldn't reach the Home screen. It entered the boot loop and I just don't know where I went wrong and I don't have a clue now how to fix this. Help me please. — Anthony
Troubleshooting: Assuming you installed the correct firmware or ROM for your phone, more often wiping the cache partition will fix boot loop problems that occur after the installation of any custom firmware. I suggest you do that first and if it didn't work, reflash the firmware.
Can KNOX be tripped if I rooted my S6 Edge with CF Autoroot
Question: I have a T-Mobile Galaxy S6 Edge and I am planning to root it using CF Autoroot. My question is, can Knox be tripped if I did that? If so, is there any root method that won't trip Knox? My girlfriend rooted hers but it's now going nuts. It can't boot successfully. It just keeps rebooting and rebooting until the battery runs out. How do you fix that? Thanks for reading my concern. — Gerard
Answer: Yes! Samsung Knox will be tripped if you rooted your phone using CF Autoroot. A friend of mine suggested you use Ping Pong Root if you didn't want Knox be tripped. Just google "ping pong root" and you'll find the guide to do it.
As to the solution to girlfriend's boot loop problem, please refer to the troubleshooting procedure I provided in the third problem. It's the same issue.
Galaxy S6 Edge boot loops after installing several apps
Problem: Hi guys! I badly need your help and I'm looking forward to hearing from you. My 3-week old Galaxy S6 Edge just updated recently and it was successful without any problem at all. Yesterday, I installed several apps on it and after that, the phone just shut down. When I restarted it, it stays in the logo for around 20 seconds then shuts down, then starts again and the cycle repeats. Can you help me fix it? — Janice
Troubleshooting: Well, based on your description, Janice, the problem started after you installed a number of apps. There is a big possibility the cause of the boot loop is rogue app. All you need to do is boot the phone in safe mode and disable suspected apps. Once you've gotten rid of the rogue app, the problem will be fixed.
Safe Mode
Turn off your Galaxy S6 Edge.
Press and hold the Power key.
When 'Samsung Galaxy S6 Edge' appears, immediately release the Power key and then press and hold the Volume Down button.
Continue holding the Volume Down button until the phone finishes the restart.
When you see Safe Mode on the lower left corner of the screen, release the button.
Connect with us
We are always open to your problems, questions and suggestions, so feel free to send them at [email protected] We support every Android device available and we are serious in what we do. This is a free service we offer and we won't charge you a penny for it. But please note that we receive hundreds of emails every day and it's impossible for us to respond to every single one of them. But rest assured we read every message we receive. For those whom we've helped, please spread the word by sharing our posts to your friends or by simply liking our Facebook and Google+ page or follow us on Twitter.