#GalaxyS6 and its series (#GalaxyS6Edge and #GalaxyS6EdgePlus) may be the most powerful smartphones Samsung can offer right now but they all have one glaring problem–power or charging failures and hiccups. Since the release of Galaxy S6 and S6 Edge, we have been receiving a steady stream of power-related problems for these devices so this post is a continuation of our commitment to publish those issues for the benefit of our community.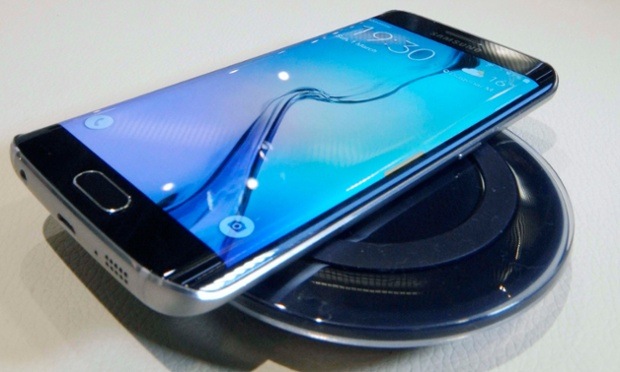 This post covers the following #chargingproblems:
---
Problem #1: Samsung Galaxy S6 Edge charges very slowly
I got this phone in the last week of July, and within the first week the power block that was given to me stopped working, so the employees at the Verizon Wireless store gave me one of their power blocks as compensation and it has worked fine charging my phone (although rarely does it say fast charging).
In the last week, I have noticed that my phone will randomly stop charging when it is on the charger, but the battery icon is still charging and it says it is slow charging, but the battery percent never increases.
Can you tell me what the problem is please? — Zach
Solution: Hi Zach. We think that your phone still charges  fine but it does so slower. This happens on all types of electronic device from time to time so here are the things that you can do to improve the situation.
Perform a general software check
Running background apps can sometimes drain power quicker than what your charger can give to the battery. Many apps are designed to start automatically or run in the background when you are not actively using them. The more apps you have installed on your phone, the higher the chance of making the battery bleed precious power even when the phone is on idle. If you haven't yet, try checking the phone's battery usage stats under Settings to give an idea on what apps are more likely to cause such problem. If you want a more detailed breakdown on what apps contribute to fast battery drain problem, try installing third party task managers like Battery Doctor. There are many such apps available for free in the Play Store.
Uninstall apps
The most effective way to manage battery power effectively is by uninstalling least-used apps and bloatware. The latter are carrier or Samsung provided apps that have redundant or not-so-useful functions. If you have apps sitting on your phone that you haven't used for at least 2 weeks, most likely you don't need them. That's a good cue whether or not they deserve space in your device.
Keep in mind that bloatware may not give you an option to uninstall them so make sure that you check each one and, if available, disable them individually.
Another good way to get rid of bloatware is by rooting your phone and installing third party apps to help you remove them. Rooting your phone voids the warranty so make sure to consider this fact before you proceed.
Problem #2: Galaxy S6 Edge restarts itself while charging
Had this Edge for 3 months now, during the last two weeks it it has been automatically been restarting itself. I can charge it to 100%, but as soon as in use it unplugged,  it will shutdown and restart to about 30%, then again to about 14%..again to 5% then to nothing at all. When i put it back on charge, it will indicate that there is 50%+ power in battery life.
I have taken screen shots of the battery usage data and can provide a clearer picture if what my problem actually is.
My facebook is @****** ******** (details omitted by us to protect privacy).
I could pass the screenshots there if you like.
Thank you for your time, I hope there is some easy resolve. — Andrew
Solution: Hi Andrew. It looks like your phone's battery need to be calibrated. It is usually recommended to re-calibrate the battery every couple of months or so to extend its life. A Lithium-ion battery like the one in your S6 needs maintenance just like a regular car battery to ensure its optimum operating potential. This is even more pressing for this kind of phone since the battery is non-removable, unlike its predecessors wherein a user can simply buy a new battery if it has reached its end of life.
How to calibrate a Samsung Galaxy S6, S6 Edge, S6 Edge Plus battery
Lithium-based batteries are better off when you charge them often without completely draining them to 0%. Do not let the battery die off completely before charging them. And as mentioned, your phone's battery needs to calibrated regularly so here's how to do it:
Let the phone charge for at 30 minutes or until it reaches 100%
Once the battery is fully charged, disconnect the charger.
Use your phone until the battery discharges to  0%.
Charge the phone again up to 100%, then use it to do a full discharge.
Doing this procedure at least once every 2 months will help in lengthening the service life of the battery as well as fix the issue you are experiencing at the moment.
Problem #3: Samsung Galaxy S6 Edge freezes during charging
Sir today i un-installed few games like Clash of Clowns, Furious 7, etc., & put my phone to charging at 79% but now its frozen at 84% . it neither turns on nor off & is static with its charging button lit. Sir please help me out of this as i am very very upset. — Govind
Solution: Hi Govind. Try booting the phone in Safe Mode by following these steps:
Turn off your Galaxy S6 Edge.
Press and hold the Power key.
When 'Samsung Galaxy S6 Edge' appears, immediately release the Power key and then press and hold the Volume Down button.
Continue holding the Volume Down button until the phone finishes the restart.
When you see Safe Mode on the lower left corner of the screen, release the button.
If you can make the phone boot into safe mode or any other modes because it doesn't respond to hardware button inputs, call your carrier, retailer, or Samsung for more hardware support.
Problem #4: Galaxy S6 Edge suddenly dies and won't power back on while reading an email
I was reading an email and the battery was low. The cellphone suddenly turned off. I plugged it to the charger, but the LED wouldn't turn on, my laptop wouldn't recognize it, but it would recognize and charge another device using the same cable.
Nothing happens if I press the power button, or a combination of the power, volume down and home button.
I don't know what is wrong with it. Can you please help me?
Thank you! — Valentina
Solution: Hi Valentina. The battery on your phone may have completely lost its charge (0%) that's why the hardware buttons are no longer responding. If you haven't yet, leave your phone charged to a wall outlet for at least 30 minutes as only a few amount of power is being transferred to the battery at the initial charging phase.
If your phone will continue to be unresponsive after that, you almost certainly have a hardware issue at hand.
Problem #5: Galaxy S6 Edge won't power on
I recently got this Galaxy S6 Edge that won't turn on. No button combinations seem to work. The screen is completely black with no lights. When I plug it in, no lights light up, but the back of the device gets warm like its charging. The same thing happens when I put it on the charging pad. — Ramsey
Solution: Hi Ramsey. The battery may have simply died on you. Please call Samsung or your carrier to process a replacement unit or battery. There's nothing more that we can do on our end.
Problem #6: Galaxy S6 Edge won't work with ZeroLemon battery case
My phone never had any problems, always charged with all USB cables that I have at home. however as of yesterday it changed its behavior. I was using a battery case (Zerolemon) that during dinner stopped working. I thought it was problem of the case and when I got home I noticed that the device started to not accept any cables that have and not all the chargers I have. I do not know if it's something related to accept only 2.0 amp but I'm begging you for solution. It doesn't make sense what's happening here.
I have done the swipe data, I returned to the factory default, called in Safe mode, deactivated the USB debugging mode, activated again and he continues to behave like that.
It accepts the original outlet charger, no longer accepts any battery case. I have 2 Anker Powerbank and one of them it just charges if I use a specific cable (not the original one), the second powerbank it doesn't change. Note that all powerbanks are charging every IPad, Galaxy Tab and other Android phones we have at home. This is an ATT phone G925A. — Vitor
Solution: Hi Vitor. If you have any task manager or battery manager apps installed, consider doing another round of factory reset and try your ZeroLemon batttery case again. Do not install any third party apps after doing a factory reset. Make sure to check first how a clean firmware version of your phone works with the battery case to isolate the issue. If that won't work, we don't know what will. Have the phone replaced if the issue persist after a full factory reset.
Problem #7: Galaxy S6 stops charging 
All chargers stopped charging this phone. When I say all, it means my charger, my wife's charger, the 2 car chargers. The only thing that would charge it was an extra power source charger that you charge up and carry with you.
I restarted it in Safe Mode but that didn't help but when I plugged it up the computer  (still in safe mode) and it started charging. Took it back to the original charger and it worked. Restarted the phone and tried charging it again and both wall chargers worked but the car chargers still wouldn't. Any ideas? Let me add, my wife and I have the phone. One does this and the other works great. All the chargers work just fine on the other phone. — David
Solution: Hi David. As mentioned in our previous suggestions above, try checking if any of your installed third party apps may be to blame. If you can't seem to pinpoint what that app might be, perform a factory reset and charge your phone again before you install anything on it. The reason for this is that some outdated task managers or battery managers no longer recieves updates from their developers and have some inherent bugs that get amplified when a new firmware is installed on your phone. This has been a common issue for users running Android Lollipop on their smartphones.
Apps that work seamlessly with previous Android iterations may no longer run properly on Lollipop.
See also Why Android Lollipop Causes Problems
---
Engage with us
If you are one of the users who encounters a problem with your device, let us know. We offer solutions for Android-related problems for free so if you have an issue with your Android device, simply fill in the short questionnaire in this link and we will try to publish our answers in the next posts. We cannot guarantee a quick response so if your issue is time sensitive, please find another way to resolve your problem. 
When describing your issue, please be as detailed as possible so we can easily pinpoint a relevant solution. If you can, kindly include the exact error messages you are getting to give us an idea where to start. If you have already tried some troubleshooting steps before emailing us, make sure to mention them so we can skip them in our answers.
If you find this post helpful, please help us by spreading the word to your friends. TheDroidGuy has social network presence as well so you may want to interact with our community in our Facebook and Google+ pages.