One of the most common problems Samsung Galaxy S6 (#Samsung #GalaxyS6) owners reported is a blurry #camera. Some also said that it fails to auto focus or takes a long time to do so. Actually, these problems are the same but worded differently. The reason why the photo is blurry is because the Camera failed to properly focus on the subject for some reason.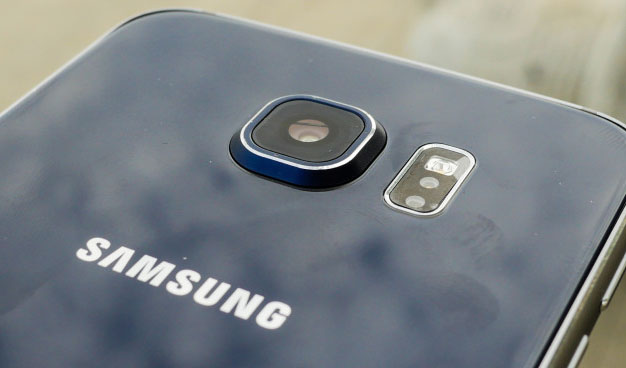 I addressed five camera-related problems in this post. So, if you've contacted us before regarding this problem, you may want to try to check the other issues I cited here. For S6 Edge and Edge+ owners, the troubleshooting or advices I provided will also work for your devices.
If you found this page because you were trying to find a solution for your problem, then I suggest you visit the troubleshooting page we setup for the Galaxy S6. It contains all problems we've already addressed. Find issues related to yours and try the solutions we provided. If they won't work for you, then contact us but make sure to provide as much information as possible.
Fixing blurry camera on Galaxy S6
Problem 1: When I click on my camera to take pics, everything is blurry. The plastic piece has been removed, I've reset everything to default settings, yet I can't seem to fix the problem. The first few times it happened, I thought maybe the lens was dirty and would wipe it off. Anyway, the more time that goes by, meaning the longer I have the phone, the longer it is now taking for the camera to come into focus. It's even more frustrating having kids and wanting to get those candid, spur of the moment photos, and I can't. Please let me know what I can do to resolve this problem…I love the Samsung camera!
Problem 2: Every time I open my camera it's all blurry. My phone has never been wet before or anything wrong. At first I thought it was normal but then my friend got the same phone and his doesn't do it. I tried turning off my phone, resetting it and nothing. I'm getting really tired of having to wait till the blurriness gets off.
Troubleshooting: As long as the phone doesn't have liquid or physical damage, then it can be fixed. Many have been complaining about it and the most common fix is this:
Open the Camera app.
Go to Settings.
Disable Smart Optical Image Stabilization.
For units with cameras that have been working fine since day 1 but gradually became blurry, just try to reset the Camera settings to default by clearing its cache and data. Don't worry, your pictures will not be deleted when you do this.
From any Home screen, tap Apps.
Tap Settings.
Scroll to 'APPLICATIONS,' then tap Application manager.
Swipe right to the ALL screen.
Scroll to and tap Camera.
Tap Clear cache.
Tap Clear data button, then OK.
Galaxy S6 units whose cameras have been fuzzy since day 1 and if the first procedure didn't work, then try to check if the protective film hasn't been removed yet.
If all else fails, have the phone check but before doing so, try doing a master reset to rule out the possibility that it's just a firmware glitch and to clear off all your personal information.
Turn off your Samsung Galaxy S6 Edge.
Press and hold the Volume Up, Home and Power keys together.
When the device powers on and displays 'Power on logo', release all keys and the Android icon will appear on the screen.
Wait until the Android Recovery Screen appears after about 30 seconds.
Using the Volume Down key, highlight the option, 'wipe data/factory reset' and press the Power key to select it.
Press the Vol Down button again until the option 'Yes — delete all user data' is highlighted and then press the Power key to select it.
After the reset is complete, highlight 'Reboot system now' and hit the Power key to restart the phone.
Related Problem: My camera will focus for pictures but once i take the picture it turns out blurry. I also overall have low connection speed.
Galaxy S6 camera stays on for a limited time
Problem: Camera only stays on for limited time.. short period around 2 minutes. I want it on permanently! Or at least a way of extending this ridiculously short period with no apparent setting to adjust it… Any ideas?
Troubleshooting: The first thing you have to do is clear the cache and data of the Camera app to see if the problem is with the settings. Doing this procedure will reset the settings of the app and might fix the problem. Follow the instructions above.
After clearing both the cache and the data and the problem remained, it's time to isolate the problem. Boot your phone in safe mode and try to use the Camera there.
Turn off your Galaxy S6 Edge.
Press and hold the Power key.
When 'Samsung Galaxy S6 Edge' appears, immediately release the Power key and then press and hold the Volume Down button.
Continue holding the Volume Down button until the phone finishes the restart.
When you see Safe Mode on the lower left corner of the screen, release the button.
If the problem persisted even in this mode, you need to do the master reset (instructions above), otherwise, find the app that's causing the problem and uninstall it. You might want to start with apps that use the camera and its accessories.
Galaxy S6 can no longer send videos through text
Question: I used to be able to send videos through text messaging and now all of a sudden I can't. I can send pictures but not videos. The error says the file is too large and I have to resize it. I have tested it by taking a 2 second video and tried sending it to myself and it still says it is too large. I hope this can be fixed.
Answer: Every carrier or service provider has a size limit for pictures and videos to be transmitted through text.   So, if you were prompted about the video being "too large," then it's too large. The size limit actually varies from carrier to carrier. So, let's say that your provider allows its subscribers to attach media up to 2MB, if the receiving end is only allowed to send or receive 1MB (or less), the message may be sent from your end but won't be received. In your situation, it seems your provider allows only very small amount of data to be attached to text messages. That being said, there's no fix for this. You have to talk with your provider to know more. For Sprint, I believe you are only allowed to send 1.10Mb MMS.
How to transfer photos from Galaxy S6 to PC
Problem: I need to know how to get pictures from the gallery on my Samsung Galaxy S6 to transfer to my home computer a HP Pavillion 400PC via USB. I need step by step instructions please. Thank you.
Instructions: Sure, no problem. Just follow these steps:
Using the original USB cable, connect your phone to your computer.
If the computer couldn't recognize your phone, visit Samsung's website and download the driver for your device. [link]
Once you've downloaded the executable file, install it to your computer so it could recognize your phone.
Assuming you've successfully made your computer to recognize your phone, you will now have access to folders in your device.
Using your computer's file explorer, browse through the DCIM folder in your phone and copy the pictures and videos you want to transfer and paste it to a certain folder in your computer.
I hope this helps.
Can't open Camera settings on Galaxy S6
Problem: My camera will not let me see my camera settings. When gear symbol is touched, it flashes and disappears. I've tried safe mode and restarting with no luck. I love reading your posts and appreciate your time. Thank you for your time.
Troubleshooting: It's not a common problem but some of our readers reported this kind of problem. It's not exclusive to Galaxy S6. If this problem just occurred out of nowhere without apparent reason, clearing the cache and the data of the Camera app will fix it. However, if it started immediately after an update, then wiping the cache partition will do the trick.
Wipe Cache Partition
Turn off the device.
Press and hold the following three buttons at the same time: Volume Up key, Home key, and Power key.
When the phone vibrates, release the Power key but continue to press and hold the Volume Up key and the Home key.
When the Android System Recovery screen appears, release the Volume Up and Home keys.
Press the Volume Down key to highlight 'wipe cache partition.'
Press the Power key to select.
When the wipe cache partition is complete, 'Reboot system now' is highlighted.
Press the Power key to restart the device.
Connect with us
We are always open to your problems, questions and suggestions, so feel free to contact us by filling up this form. We support every Android device available and we are serious in what we do. This is a free service we offer and we won't charge you a penny for it. But please note that we receive hundreds of emails every day and it's impossible for us to respond to every single one of them. But rest assured we read every message we receive. For those whom we've helped, please spread the word by sharing our posts to your friends or by simply liking our Facebook and Google+ page or follow us on Twitter.