Welcome to our focused troubleshooting series where we tackle issues sent to us by our readers that needs our assistance. In this latest installment of the series we will be dealing with the #Samsung #GalaxyS5 and concentrate on the camera not working issue. As we all know, the camera of a smartphone has become one of its main selling points of the device. People can easily upload their photos in real time to their social media networks easily compared to using a point and shoot camera.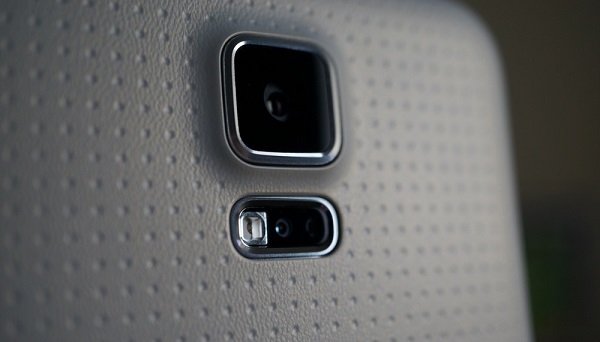 While the camera of the #S5 is quite good and works well there are times when issues happen such as when it does not work as intended. This is what we will be troubleshooting today.
If you own a Samsung Galaxy S5  or any other Android device for that matter then feel free to contact us using this form. We will be more than happy to assist you with any concern that you may have with your device. This is a free service we are offering with no strings attached. We however ask that when you do contact us try to be as detailed as possible so that an accurate assessment can be made and the correct solution can be given.
If you would like to browse the previous parts in this series then check out this link.
Aside from sending us an email you may also reach us at our Facebook and Google+ social media accounts.
S5 Camera Not Working
Problem: Camera opens to a black screen, in a few moments it complains that the camera is not working and it closes. I have to restart my phone and it works… Until the next time it happens again. Have never had a problem, even after the lollipop update; has just been this week after installing the launchers and various plug ins
Solution:  You mentioned that the issue occurred after you installed a launcher and some plug ins. These may be causing the problem with your camera. To verify if this is the case you should start your phone in Safe Mode. In this mode only the pre-installed apps are allowed to run on your deice while the apps that you downloaded are disabled.
Check if the issue still occurs in Safe Mode. If it doesn't occur then the problem is most likely caused by an app you installed. Find out what app this is and uninstall it.
Other troubleshooting steps that I suggest you should do are to clear out the cache and data of your camera app. You should also wipe the cache partition of your phone.
S5 Grey Color When Using Front Camera
Problem: Hi! Since I bought my s5 about 6 months ago I've experienced a problem with my front camera. The pictures come out greyish in color. Not 100% grey but say, 75%. At first I thought maybe it was a setting but I'm beginning to think it's a problem with the camera itself. Please advise me as to what I should do.
Solution: Let's start the troubleshooting by checking the front camera of your phone. Does your phone have a screen protector or cover installed? I suggest you take this out first as this may interfere with the way light enters the front camera. You should also check for any signs of dirt or oil that is covering the front camera lens. If you spot any then use a microfiber cloth in cleaning the lens area. You can also use a lens cleaning paper which can be bought at any camera specialty store. I recommend using these items since it will not scratch the lens.
The next step you should do is to check if the camera app is causing this issue. You should clear the cache and data of the camera app. Wiping the cache partition of your phone will also in this case.
If the above troubleshooting steps fail to resolve the problem then you should back up your phone data and do a factory reset. This allows you to verify if the phone software is causing this problem.
If the issue persists after a factory reset then I suggest you bring your phone to an authorized service center and have it checked.
S5 Remote Shutter Not Working
Problem: Son had same phone as me. Galaxy s5 active. He got a selfie stick but can't use the button on the stick to take pics.  When we go to the camera to turn volume button to take pics his doesn't have that option like mine does.  His only has zoom and record video.  Please help
Solution: I'm pretty sure the button on the selfie stick works using a Bluetooth connection. Try turning on the Bluetooth of the phone then pair it with the selfie stick. Check if you can now use the button to take pictures. If you still can't then you may need to install an accompanying app for this to work.
S5 Camera Use Is Restricted
Problem: There was recently a Google security update or something like that and now it says "security policy restricts use of camera" when I try to open it.
Solution: The most likely reason why this is happening is that you may have an Exchange email account in your phone that has certain restrictions set. These restrictions may be set by the IT personnel in the company that you work for and is used to protect data. Some restrictions may include phone encryption, allowing remote wipe, setting up a PIN or password, and disabling your phone camera.
One way to check if it is your Exchange account that is causing this issue is to delete the email account from your phone. You may also consult your IT department regarding the lifting of the camera restriction.
If however your phone does not have an Exchange email account then you should try to wipe the cache partition and see if this resolves the problem. If the problem persists then back up your phone data and do a factory reset.
S5 Camera Pictures Not Showing In Gallery
Problem: When taking pictures, the pictures don't show up in gallery. I tried taking a picture but when clicking the bubble of the new picture, I get a pop-up saying "image cannot be found". This is happening with both the stock camera a Google Camera app. It worked fine the other day but know nothing.
Solution: This may be caused by a glitch in your phone software. Try restarting your phone and see if this helps. If the issue persists then wipe the cache partition of your phone to clear out the corrupt data that may be causing this problem. If the camera photos are saved automatically to the microSD card then change the setting to have the photos saved in the internal storage of your phone. If the problem disappears after this then you may have a faulty microSD card in which case you need to replace it. You should also consider backing up your phone data and doing a factory reset.
S5 Camera Takes Blurry Photos
Problem: How to make the picture clearer.. especially.. I just don't understand. .I tried everything ..but every time the pic comes blurred.
Solution: The first thing you need to do is to check if the camera lens is clear. If you spot any oil or dirt present then clean it using a microfiber cloth or a lens cleaning paper.
You should also check the camera settings if it is set properly. Try taking a picture in auto mode and see if the picture taken is still blurry. If it is then proceed with clearing the cache and data of the camera app.
One last troubleshooting step that you can do is to back up your phone data and do a factory reset. This allows you to check if the problem is software related.
If the issue still persists at this point then you should consider bringing your phone to an authorized service center and have it checked.
Engage with us
Feel free to send us your questions, suggestions and problems you've encountered while using your Android phone. We support every Android device that is available in the market today. And don't worry, we won't charge you a single penny for your questions. Contact us using this form. We read every message we receive can't guarantee a quick response. If we were able to help you, please help us spread the word by sharing our posts with your friends.