We've already addressed the issue involving a Samsung Galaxy S4 (#Samsung #GalaxyS4) that won't turn on many times but as I always say, there are issues that are unique in their own way. The first problem I will tackle in this post has the same outcome–phone won't turn on. But the thing is the owner turned it off properly prior to the problem. It is important to address this problem as it could happen to anyone and not just to S4 owners.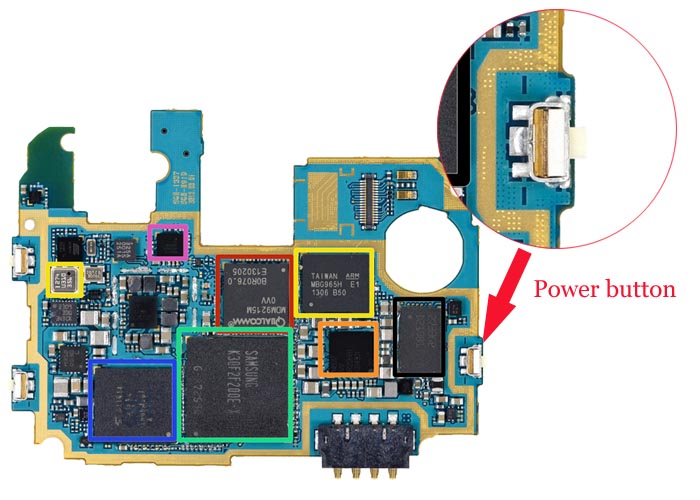 The second problem is about an S4 that entered boot loop after the owner took a screenshot. When you try to look at it closely, it's not really a serious issue especially that there were never other reports about an Android phone that crashed after taking a screenshot. What made the owner so worried is that he recently fixed the screen and I would assume it was successful and then this problem happened. If you were in his shoes you would also ask "Have I done something wrong?"
Now, before we go any further, for other users out there who have different issues, visit the troubleshooting page we setup for Samsung Galaxy S4. It contains hundreds of problems we already addressed. Find an issue related to yours and try the solutions we provided. If they won't work for you, then you may contact us by filling up this form.
Galaxy S4 won't turn on after proper shutdown
Problem: Yesterday my phone was acting really slow such as not being able to start apps properly, so I decided to reset my phone to see if that would speed things up, it shut down fine but now it won't start up. It gets to the logo screen and then the screen with the blue circle but then it stops and repeatedly tries to start up over and over again until I have to pull the battery out. I looked on some forums and did the soft reset and tried charging it in case it was the battery but when the phone was off it said it was charging and the phone wouldn't restart when the battery was at 90%, I also tried to wipe the cache partition but that didn't work. I really don't want to do a factory reset so I was wondering if you had any different ideas I could try…but if not is there someway I can back up most of my settings before I do the factory reset?
Troubleshooting: The phrase "repeatedly tries to start up over and over again until I have to pull the battery out" struck me. So, there's one thing I wanted to try first to see if my suspicion is true–pull the battery out and place it back in to see if the phone turns itself on without press the Power key. If it's the case, then the problem is with the Power key; either it's stuck or damaged. Pressing it multiple times often fixes or gets it out of being stuck, otherwise, it's time to send the phone in for repair.
Assuming the phone won't turn on by itself (ruling out the possibility that it's just a Power key issues), it's time you followed the troubleshooting steps we drafted in this article. To sum it up, all you need to do is…
Perform a soft reset. Pull the battery out, press and hold the Power key for a minute, replace it and attempt to turn the phone on.
Try booting it in safe mode. Just to find out if the device can boot up properly with all third-party apps temporarily disabled. It will also rule out the possibility that it's just an app issue.
Try booting it in recovery mode. Do this if the phone won't boot up in safe mode. While Android GUI isn't loaded in recovery mode, all hardware components are fired up. So, if the phone can boot up in recovery, then there's a big chance you can fix it on your own by performing a master reset. I understand you wouldn't want to do this but it's what it takes to get the phone fixed, it's worth all the hassle.
Galaxy S4 won't turn on after taking a screenshot
Problem: Yesterday I was looking at my phone checking something on the internet and screenshoted. Out of the blue the screen blackened, and then the headline 'Samsung Galaxy S4' appeared, as it usually does when you turn on the phone, so I guessed I accidentally restarted it. Only instead of turning on the screen shut and then lit up with the same title. I tried to connect it to the charger and the battery symbol came on but did not load and then disappeared like the Samsung Galaxy S4 headline and appeared over and over again. I disconnected it from the charger and decided to put it aside for the night so that the battery would end and then it might charge (at this point I've already tried to take out the battery for several minutes and return it-didn't have an effect). At the morning the popping of the headline stopped but the phone still did not respond to the charger- not the screen and not the lighter near the front camera that should light when battery is full/low/charging. I'm so worried because I just fixed the screen and everything should be alright. No one knows what to do. I'll be so grateful if you'd know how to help (I'll be grateful anyway since you have read it but of course more if you know how to solve this horrible problem).
Troubleshooting: At first, I thought this problem is really serious because the owner said "out of the blue the screen blackened, and then the headline 'Samsung Galaxy S4' appeared." It's often a symptom of boot loop after a system crash or a result of an update that has gone wrong. I also was thinking that the owner may have been using the palm swipe procedure to take a screenshot but then it hit me, what if the owner used the Power and the Home keys?
In order to take a screenshot using these two keys, you'll have to hold them for a second or two and there's always a tendency the owner may have pressed the Power key hard enough to get stuck. So, this isn't a firmware-related issue and when you try to look at the symptoms, everything points to the Power key being stuck or damaged and no other.
The first thing to do is just to press the Power key a lot of times until it comes out from being stuck. If it doesn't fix the problem, try to open the phone and inspect if the external button is the one that's stuck of it it's the actual Power button that has an issue. If you're not comfortable with this, then I suggest you find someone who can. The worst case scenario here is that the button is damaged and needs replacement.
Connect with us
We are always open to your problems, questions and suggestions, so feel free to contact us by filling up this form. We support every Android device available and we are serious in what we do. This is a free service we offer and we won't charge you a penny for it. But please note that we receive hundreds of emails every day and it's impossible for us to respond to every single one of them. But rest assured we read every message we receive. For those whom we've helped, please spread the word by sharing our posts to your friends or by simply liking our Facebook and Google+ page or follow us on Twitter.