In this post, I will show you how to bypass FRP on your Samsung Galaxy Note 5 (#Samsung #Note5). This guide is based on the video published by RootJunky on #YouTube. Read on to know how to address this problem in case it happens to you.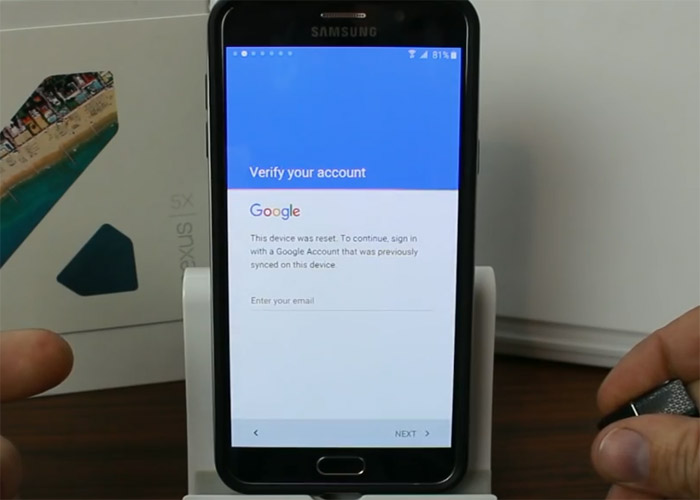 The reason why we were always hesitant to provide a step-by-step guide on how to bypass the Factory Reset Protection (#FRP) is because we wanted to help owners who lost their phones in our own way. However, we did receive a lot of emails from our readers asking for help as they unknowingly reset their phone with password and screen lock protection on.
This, of course, would result to FRP being tripped. So, the next time the phone boots up, the owner will be asked to enter the Google Account that was previously setup on the phone. It's actually not a problem if you know it but many users, especially those who asked Best Buy reps to set their device up for them, don't even know they need a Google account to use their Android phones.
Before going any further, here are a few of the messages from our readers who have exactly the same problem:
Problem 1: "Bought this phone about 10 days ago for an employee of mine and needless to say he does not know the password to the Google account that he set up at the time of the set up. What do we do? We have tried to enter new email accts, tried the password that they thought was set up and still nothing. We have also waited 72 hours to set up a new account. Please help. Thank  you, Rick."
Problem 2: "As the Note 5 not recognize fingerprint, I did hard reset, on initialization stuck in Google account step and recurrent asking of Google Mail account and password. I tried using smart app for initialization and not working."
Problem 3: "My Galaxy Note 5 kept freezing and rebooting so I decided to reset it via recovery mode. The reset went fine and all but it reached the point where it asks for the Google account that was previously used. I tried to enter mine but it's not recognizing it. I can't get through it. Please help me. Thanks."
For those who have other issues with their phones, visit our troubleshooting page and find issues that are similar to what you have. You can then use the solutions we provided. If you need further assistance, then complete this questionnaire and hit submit to contact us. Don't worry, it's a free service. All we ask is information about the problem so we can help you better.
Bypass FRP on Galaxy Note 5
I will walk you through in bypassing FRP on your Note 5 using the method shared by RooJunky to the world.
The method uses a file or an app that you'll have to install to your phone so you can have access to the Settings menu. From there, you can do a procedure that will give you full access to your phone and even use a different Google account.
It's probably the easiest and simplest method you can find online.
Requirements
A computer
A flash drive
An OTG cable
A Google Account
Instructions
Step 1: On your computer, download the APK file you need to install from your OTG. [link here]
Step 2: Plug your flash drive to your computer and copy the file to the root directory (don't place it inside a folder so you can easily find it).
Step 3: Plug the OTG cable to your phone and plug the flash drive to the other end of the cable.
Step 4: The Galaxy Note 5 will automatically launch the file explorer showing the root directory of the flash drive you just plugged in.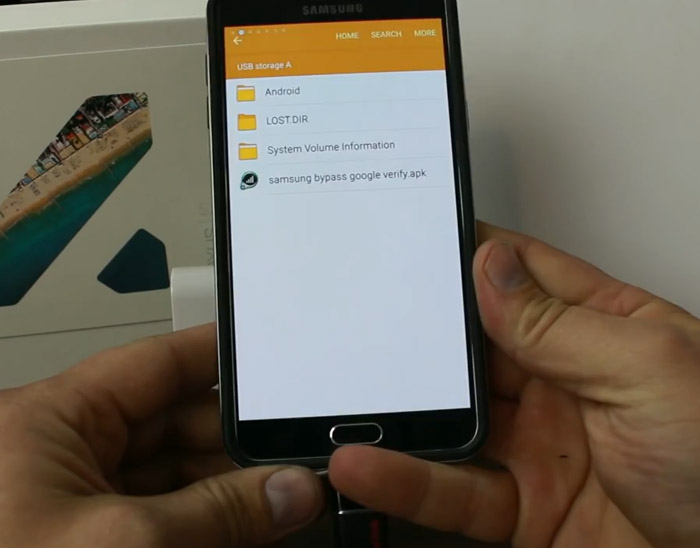 Step 5: Touch the APK file.
Step 6: A system dialog box will pop up warning you that sideloading of apps is blocked by default. Touch Settings to continue.
Step 7: Tap Unknown Sources, then OK. You can proceed to the installation of the APK file.
Step 8: After the installation, tap Open. You can now access the Settings menu.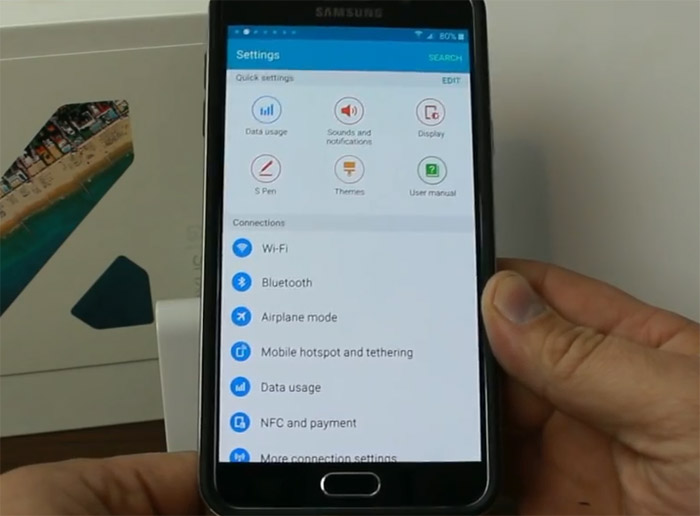 Step 9: Unplug the OTG cable from your phone.
Step 10: Scroll down to Backup and reset and proceed with the Factory Reset.
So, basically, all you need to do after following all those steps is the Factory Reset so you can have full access to your phone. It's easy, right? The most difficult part is accessing Settings when you're locked out.
FRP Bypass FAQs
Here are some of the questions we received from our readers:
Q: How to avoid tripping FRP without compromising the device's security?
A: Try not to perform master reset especially if you're not sure if you already disabled your password or screen lock.
Q: Why doesn't factory reset trip FRP?
A: Doing the Factory Reset brings the owner to the Settings menu and you can only do that if you have full access to your phone.
Q: I've been an Android user for years and this is the first time I heard of FRP, is this a new feature?
A: Yes, it is. Google started implementing it since Android 5.0.
Q: How do you enable FRP?
A: Just setup your Google account and use any screen lock type except Swipe.
Q: Is there any way to bypass FRP aside from this?
A: Yes, there is but it's more complicated and time-consuming compared to this one. With the other method, you will have to download the entire stock firmware and manually flash it to your phone.
Connect with us
We are always open to your problems, questions and suggestions, so feel free to contact us by filling up this form. This is a free service we offer and we won't charge you a penny for it. But please note that we receive hundreds of emails every day and it's impossible for us to respond to every single one of them. But rest assured we read every message we receive. For those whom we've helped, please spread the word by sharing our posts to your friends or by simply liking our Facebook and Google+ page or follow us on Twitter.